If you think that places with beautiful castles were only in fairy tales, then think again. If you want see where Rapunzel may well have lived, then Tallinn in Estonia is straight off the pages of these wonderful stories we all grew up reading.
Many people will Visit Tallinn in Estonia when they arrive by cruise ship or catch a ferry from Helsinki , Finland. It doesn't matter how you get there, but it will never be enough time as this city is very intriguing. Not only does it have an interesting history, but also a fascinating present and future. Estonia have reinvented themselves as e-Estonia, and the country is seriously advanced with anything digital. You might like to read about their latest foray into digital currency.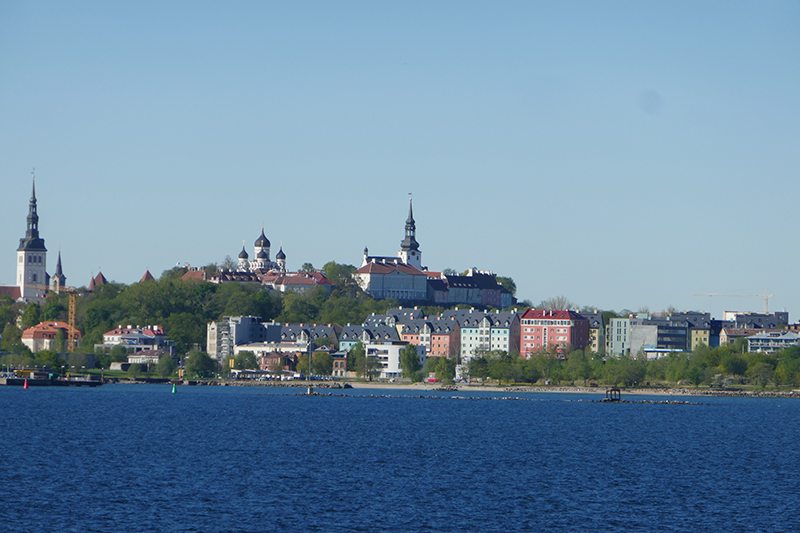 About Tallinn in Estonia
Estonia's capital city, Tallinn, is truly a jewel of the Baltic. Its history dates back around 1000 years, and despite having a turbulent past, it still boasts a rich culture and heritage even though Estonia is quite a young country. No matter the time of year, Tallinn is a wonderful place to visit, so it's easy to see why so many tourists have started to make this their city break destination of choice, and why so many cruise ships are stopping there.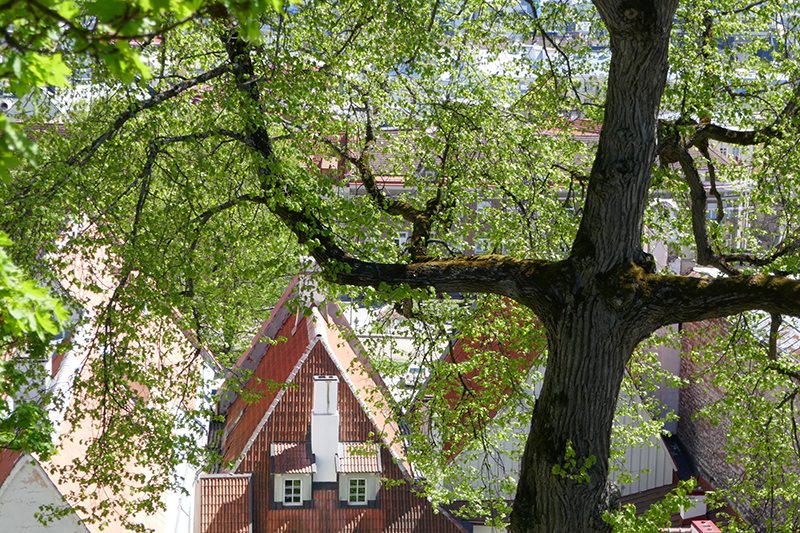 How to get around?
Much of Tallinn is easily accessible on foot. However, if you want to take a guided tour with full commentary on this fascinating city, then the Tallinn Shore Excursion: Tallinn Sightseeing Tour by Coach and Foot is recommended, or the hop-on-hop-off bus gives a great orientation. One of the best tours is the Tallinn Medieval Old Town Walking Tour And Beer Tasting because Tallinn makes amazing craft beer.
What to See and Do when you visit Tallinn in Estonia
Enjoy A Panoramic View of Tallinn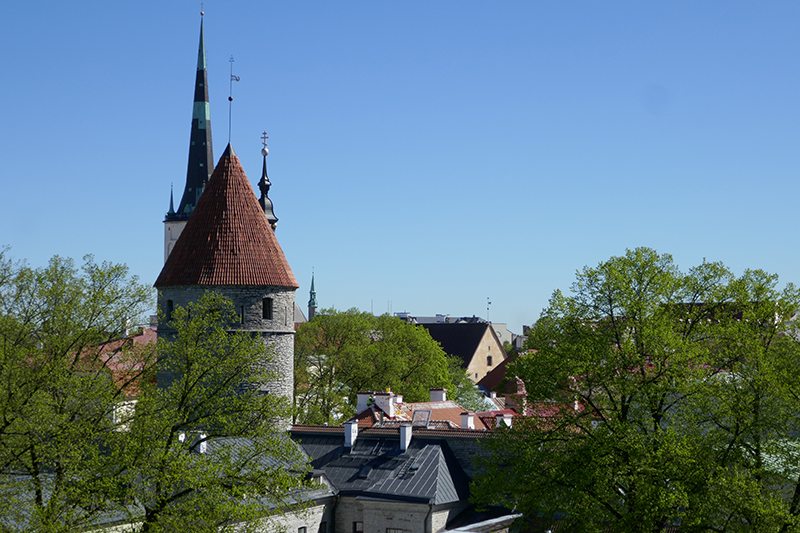 Dome Hill, or Toompea to give it its Estonian name, was inhabited at one time by the aristocracy of the city, and today it is home to a number of the most significant buildings in the city. From here, you can enjoy impressive views over the city, and from the viewing area at Kohtuotsa Vaateplats you ca look right out into the surrounding countryside.
Take A Bike Tour of Tallinn
If you're a history buff, no doubt you'll be fascinated by the city's Soviet past. One of the best ways of delving into this interesting era is to take the Tallinn Bike Tour from Cruise Port. This guided visit takes in several important sites such as the Song Festival Grounds and the World War II Memorial. You could opt for the Tallinn Food and Bike Tour, and get to taste and experience Estonian cuisine.
Immerse yourself in the culture of Tallinn
Tallinn's main park is just a 20-minute stroll away from the Medieval old town. Dating back 300 years, this green space is home to two art galleries – Kumu which houses the nation's art collection and Kadriorg Palace which boasts a spectacular Baroque hall and fine examples of western European and Russian art.
Explore A UNESCO Site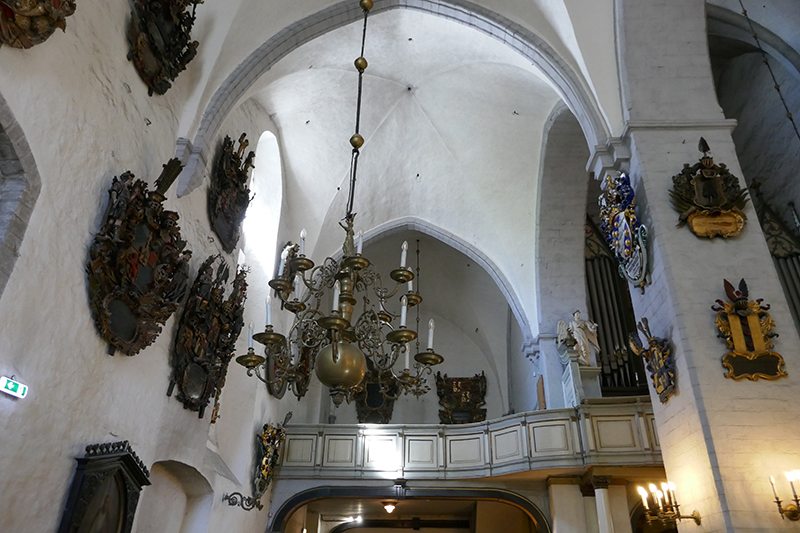 Tallinn's old town is a designated UNESCO world heritage site thanks to its Medieval buildings. Located on Toompea Hill, the Cathedral of Saint Mary the Virgin is Estonia's oldest church, also known as the Dome Church. The interior is like no other church we have seen with its medieval shields on the walls where normally you would see religious iconography. The Alexander Nevsky Cathedral has the onion domes that is so much associated with this area.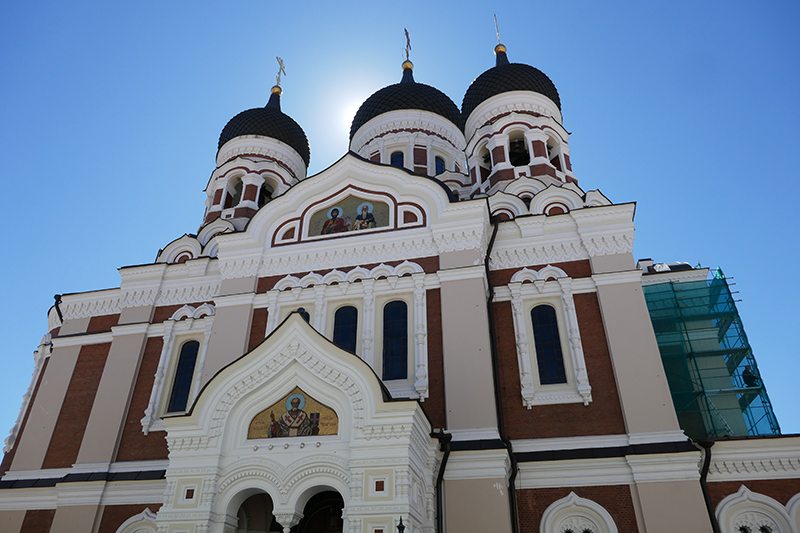 Marzipan and Tallin
One of the oldest sweets made in Estonia dating back to medieval times is marzipan, and hand-painted marzipan at that. Visit Kalev Marzipan Factory Museum to learn more about why marzipan is so important in Estonia and Tallin. You might like to do a Marzipan Workshop in Tallinn – Visit a Marzipan workshop during your stay in Tallinn and learn about Marzipan painting in the Marzipan room of Maiasmokk cafe.
Take A Shopping Trip in Tallinn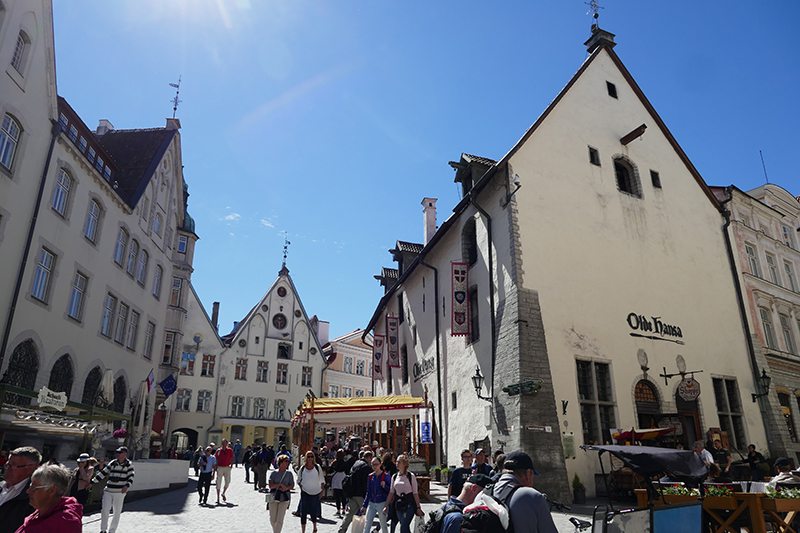 There are many amazing shopping opportunities in Tallinn. Whether you are looking for big brands, craft items or quirky boutiques, you'll find them somewhere in the city. The Viru Kesus shopping center is a great place for well-known names. However the Master's Courtyard is the perfect place to find affordable jewelry or silk, and Telliskivi Loomelinnak is a Bohemian district in which you can find all kinds of fascinating stores.
Where to eat in Tallinn
You could consider the Tallinn 3-Hour Estonian Food Tour or/and the Estonian Craft Beer Tasting in Tallinn, or you could dine at one of the recommended restaurants when you visit Tallin in Estonia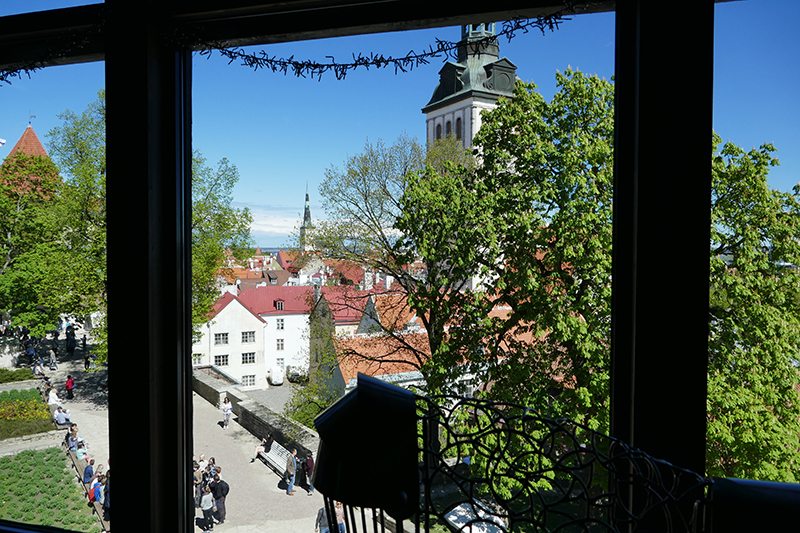 Luxury Dining in Tallinn
Ribe Vene 7
Tallinn 10123, Estonia
"Hundreds of years ago, monks from the town of Ribe came to Tallinn to bring their religion to the Estonians, and set themselves up on Vene Street. The Ribe restaurant now welcomes guests on the same street, offering them the chance to learn about its culinary religion. Ribe has quickly become one of the top restaurants in Tallinn and has been voted among the best in Estonia". Source
Mid Range Dining in Tallinn
Vaike Rataskaevu 16
Niguliste 6, Tallinn 10130, Estonia
"Why We Don't Have A Real Name…When we were starting our restaurant and met in this house for the first time, it took us 15 minutes to agree on what a restaurant should not be like. In another 15 minutes, it was clear that all the decent names had been taken." Source
Budget Dining in Tallinn
III Draakon
Town Hall,
Raekoja plats 1, Tallinn 10114, Estonia
III Draakon, situated in the old court room of Tallinn's Town Hall, serves its visitors a hearty elk broth, six types of hearty pastries, grilled game sausages.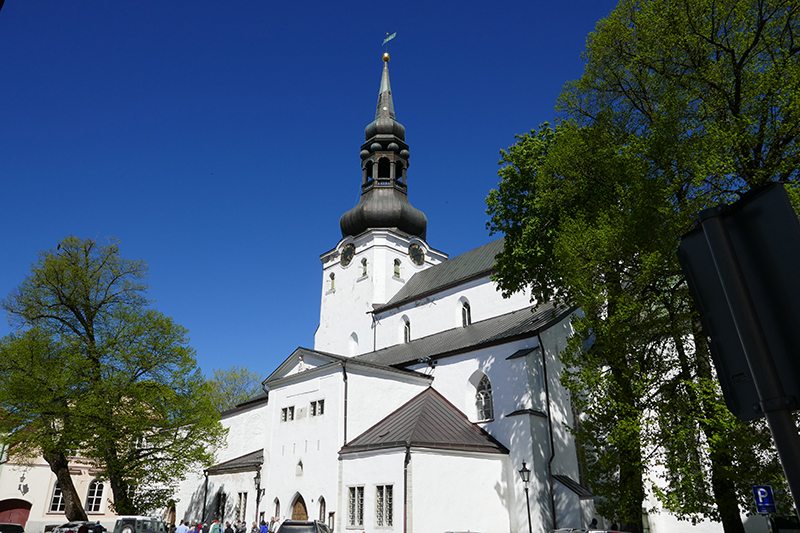 Where to stay in Tallinn
Budget Accommodation in Tallinn
Economy Hotell Kopli 2c, Kalamaja, Tallinn 10412, Estonia
Latest prices here
Mid-Range Accommodation in Tallinn
Hotel Palace Vabaduse Valjak 3, Tallinn 10141, Estonia
Latest prices here
Luxury Accommodation in Tallinn
Hilton Tallinn Park Fr. R. Kreutzwaldi 23, Tallinn 10147, Estonia
Latest prices here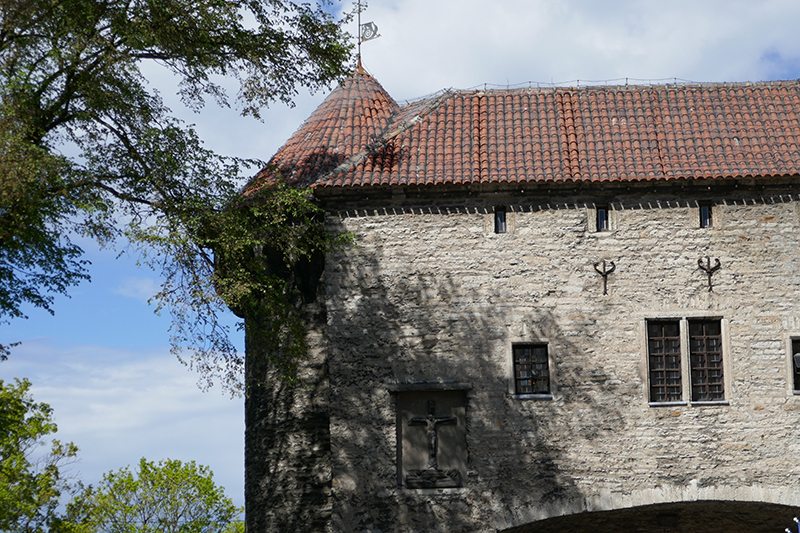 You will thoroughly enjoy your experience when you Visit Tallinn in Estonia. The city is beautiful, smart and very welcoming.