Many people choose to go Vacationing in Cancun Mexico, and this often means it is criticised as being too touristy. But you need to remember that some places are iconic for a reason.
Authored by local José Vargas
About Cancun Mexico
Cancun is a city in southeastern Mexico and is a very popular tourist destination. Mexican artist Joe Vera designed the shield of municipality of Benito Juarez, which represents the city of Cancun. The shield is divided into three parts of which the color blue represents the Caribbean Sea, the color yellow represents the sand and the color red is for the sun. When Cancun started developing the city as a resort destination back in 1970, there were only three people living there. Now over three million people visit every year to see the culture and natural beauty of the area.
Where to Stay in Cancun
There are lots and lots of accomodation options in this very popular Mexican vacation destination.
Check latest prices for Cancun
What to see when you are Vacationing in Cancun Mexico
Mayan Ruins
Two of the places that visitors can see the Mayan ruins in Cancun are El Rey and Yamil Lu'um. El Rey is filled with plazas that are surrounded by buildings and platforms connected by a path. The area is named after a skeleton that was found at the site, who people believed was a king. Yamil Lu'um is the highest natural spot in Cancun and there are two small temples that used to be used as watchtowers or lighthouses a few hundred years ago.
Laguna Nichupte
Just beyond the borders of the resorts is an area called Laguna Nichupte. Every visitor will love taking their own jungle tour in a two seat wave runner along the lagoon's canals.   While they are in the lagoon they will see waterfowl, fish, crocodiles, shellfish and mangrove vegetation. At the end of the tour, they will reach one of the largest coral reefs in the world and can spend the afternoon snorkeling and relaxing before leaving this magnificent area.
Flckr image luisdesistemas
Golfing in Cancun
Golf is becoming very popular in Cancun and dozens of new golf courses have been designed over the years. The Cancun Golf Club has Mayan ruins near the third hole plus two ocean view fairways. The Moon Spa and Golf Club is a Jack Nicklaus Signature Course that has 27 holes. All golfers get to enjoy all inclusive drinks and snacks while playing a round of golf at this course.
Eating in Cancun
Visitors are able to experience fine dining while in Cancun. Fantino is located at The Ritz Carlton Cancun and they have received an AAA Five Diamond Rating. The cuisine is Mediterranean and their dishes are presented creatively. The ambiance in the restaurant is classic European, complete with artwork, a view of the Caribbean and live music. La Joya is located in the Fiesta Americana Grand Coral Beach Hotel. It is an elegant Mexican restaurant with live mariachi and classic Mexican music every evening.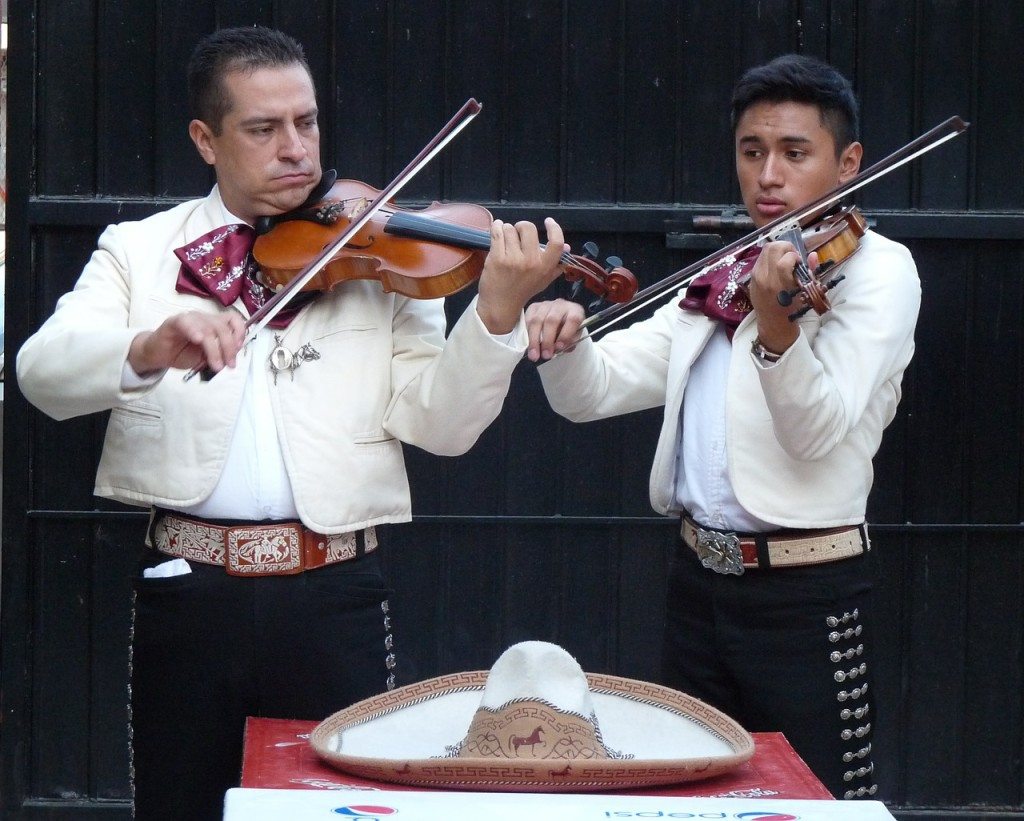 Cancun is very popular amongst many travelers, but especially the ones who are looking for romance and fun. There are plenty of opportunities to spend time together in a romantic setting as a couple. The memories that people make while vacationing in Cancun will last a lifetime.