The traditional Australian motel or motor-inn had its heyday in the 1950s through to the 1970s.  They were traditionally cheap and cheerful accommodations in locations that built on the growing travel market.  Because everything old is new again, the Aussie motel is undergoing a renaissance in popular beach side locations.  Gone are the dated interiors and chenille bedspreads and in are glamour and fabulous dining options.  On a recent visit to Batemans Bay in southern New South Wales I was a guest of The Esplanade Batemans Bay and had the opportunity to see the rebirth of this motel in the best location in Batemans Bay.


About the The Esplanade Batemans Bay
The Esplanade was originally built in 1988.  It has a fantastic location on the banks of the Clyde River.  I understand shades of pink and peach, and spa baths featured heavily in its original decor.
The motel was lovingly renovated in October 2016 to meet the needs of the most choosy Canberra and Sydney customer.  The onsite Samphire restaurant completed the deal.
The motel does not cater for children adding to the exclusivity of its current offering.

Traditional Australian motels are in a great location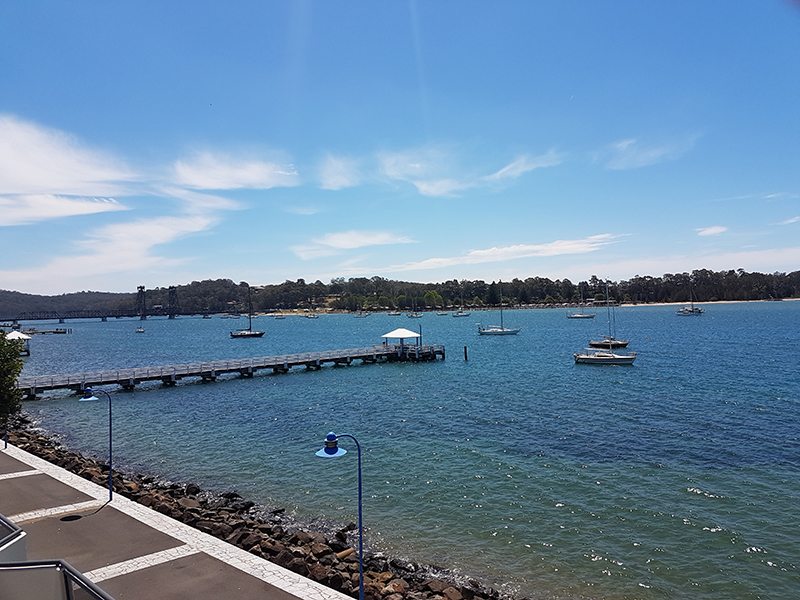 The Esplanade Batemans Bay occupies one of the best locations in Batemans Bay.  It is centrally located in the heart of Batemans Bay, a stone's throw from shops and restaurants.  Its absolute waterfront location provides uninterrupted water views from the water view rooms that can never be built out.
Like many motels the Esplanade is located on a main road so if road noise is an issue for you, choose a water view room away from the street.


Traditional Australian motels are functional
Strike that thought.  The Esplanade is beyond functional.  My suite at The Esplanade was spacious and luxurious.
Decor is comfortable, calming and modern.  The bed was big and comfy, with pillows to die for.
And the bathroom.  Ah, yes, the bathroom.  My vast bathroom with a big bath, separate wet room shower and the loo in its own separate room was definitely not like any traditional Australian motel I was familiar with.  It was definitely more in keeping with a luxury resort.  Add plenty of big, fluffy white towels, copious hot water (and good water pressure) and sweet smelling toiletries and the bathroom is an absolute winner.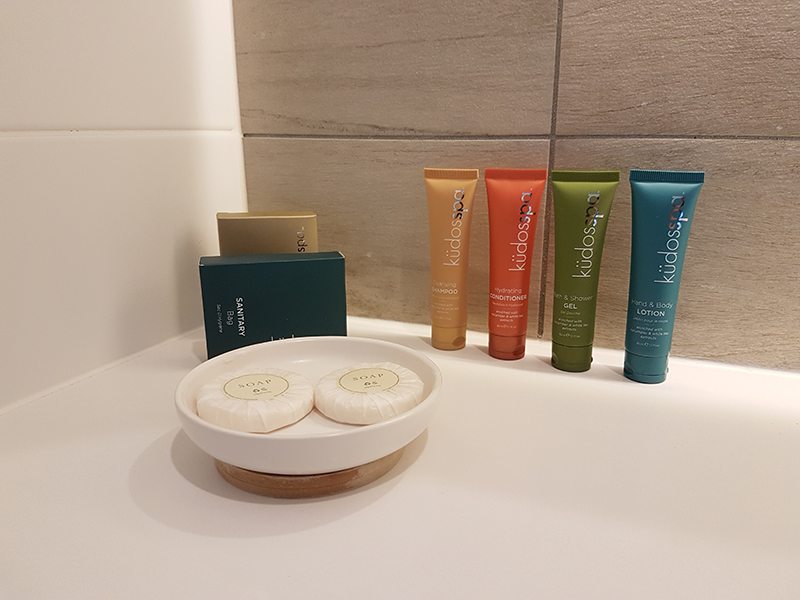 My sitting room included plenty of storage and a minibar (including complimentary water) tea and coffee making facilities.  A small but reasonable choice of 750ml bottles of wine are available for sale from reception.
A small dining room table and balcony table and chairs give options for in room dining.
You will enjoy the uninterrupted water views from your balcony and when you dine at Samphire restaurant.
And because you will have a car to drive from Sydney, Canberra or the airport at nearby Moruya, I know you will appreciate the free undercover security car parking.

Traditional Australian motels serve food
I remember the menus in old style motels.  Baked beans on toast and little packets of cereal for brekky.  If dinner was available, cutlets with gravy or roast lamb were pretty standard.  Fast forward to 2017 and boy has the world moved on.
Samphire, the in house restaurant at The Esplanade was a revelation.  Owner Garry has owned and operated cafes and restaurants in Batemans Bay for over 25 years, so he knows what the locals like.
At breakfast Samphire serves contemporary cafe style meals.  It being Australia, single source coffee beans are a given (from El Salvador for the coffee snobs), as is a good choice of teas.  I particularly enjoyed my eggs and sourdough toast with bacon – the sourdough was especially tasty.
Come the evening and Samphire turns itself into the best kind of local eatery.  Better than a cafe, but still relaxed, the Samphire dinner menu offers contemporary, restaurant quality food using largely local ingredients.  My sea bream with kipfler potatoes and pickled samphire and tomatoes was light and tasty.  It paired perfectly with an "almost local" Canberra Riesling.  Puddings are modern, but very comfort food in inspiration.


I found the wine list at Samphire of great interest.  Garry is justifiably proud of his all Australian list.  I was particularly interested to note a Tumbarumba sparkling on the list that I had ordered just a few weeks earlier at a Sydney 2 hat fine dining establishment, and I was pleased to try an Orange region ice cider with my pudding.
If wandering downstairs for dinner (or breakfast for that matter) is all too hard, don't despair.  You can also do a Room Service order from the entire Samphire food menu.  After a busy day out and about a Room Service dinner on my second night was just the thing.  My entrée of scallops and my sirloin steak main were delivered promptly with a smile.  And they were hot, delicious and the steak was perfectly cooked to my order.
The Esplanade Batemans Bay brings the best of the traditional Australian motel to the best of 21st century amenity.  Its unbeatable location, comfort and price would suit all but the pickiest of guests.  The Esplanade makes a great choice for a short break or getaway from Sydney or Canberra for couples or girls' trips.
Bio:  Jo Karnaghan is the Chief Frugalista at https://frugalfirstclasstravel.com.  She lives in Sydney, but her heart belongs to Europe and Paris in particular.  She was a guest of The Esplanade, but is far too opinionated to provide anything other than her views on any subject.