St. Petersburg is a beautiful city to explore, and these are the Top-Rated Tourist Attractions in St Petersburg if you only have a short time to visit, as we did on a recent visit. The city is filled with art-filled galleries, museums and amazing architecture everywhere you look. Your time will be very busy, and it is easier to do an organized tour than to try and figure it out for yourself in such a short time period.
Important Information about visiting St Petersburg in Russia.
Before you go to St Petersburg, Russia you will need a visa. You will need to check your country requirements. HOWEVER, there are some approved companies that can handle this for you, and also if you arrive by cruise ship, as we did,  and do one of the designated shore excursions, the visa will also be included. This will save you a lot of headaches when visiting many St Petersburg attractions.
Do a Tour
and save any hassles when seeing the Best Things to Do in St. Petersburg
It saves a lot of headaches if you choose to do an organised tour in St.Petersburg. Here are some suggestions
1 Day Imperial Saint Petersburg Highlights Tour Visas Included
After admiring the Hermitage collection of world art, located in Winter tsar residence, and visiting spectacular Spilled Blood church, travel by comfortable private car, van or bus (depending on your group size) to see the Russian Versailles, Peterhof park, known for its luxurious fountains all over the world.
St Petersburg in A Day: Private City Tour, Hermitage Museum and Church of the Savior on Spilled Blood
The Top Things to Do in St. Petersburg 
Hermitage Museum and the Winter Palace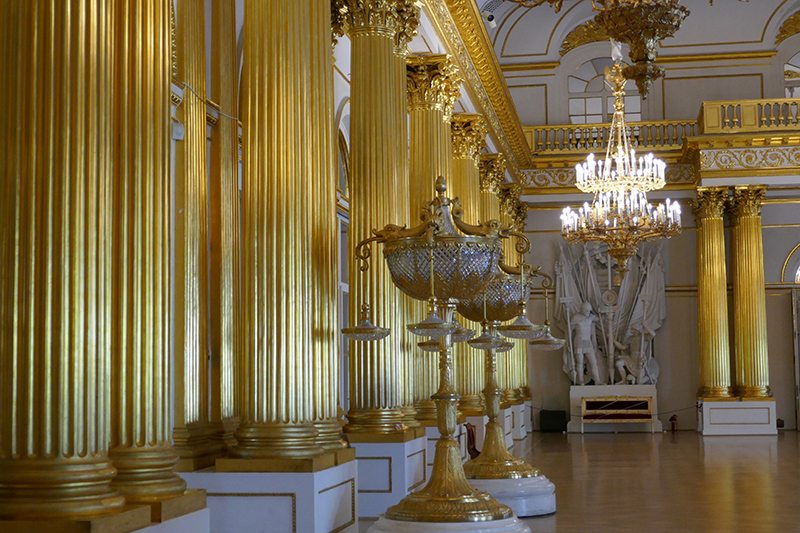 34 Dvortsovaya Naberezhnaya | St. Petersburg
Catherine the Great founded the Hermitage Museum in 1764 as a place to house her private art collection. The massive complex has six buildings, including the Winter Palace, which was the home of the Tsars for almost 200 years.
Open: Closed on Mondays, the museum is open Tuesday through Saturday from 10:30 a.m. until 6 p.m. and Sunday from 10:30 a.m. until 5 p.m.
Admission: A one-day ticket is about $18 USD, and a two-day ticket costs $26 USD. It is better to pre-book tickets as the queues are very long.
Church of the Savior on Spilled Blood
Located near Nevsky Prospekt metro station
The Church of the Savior on Spilled Blood is one of the Top-Rated Tourist Attractions in St Petersburg, Russia. The ornately decorated onion domes and the stunning mosaics housed within are a photographers dream. Alexander III commissioned the construction of the church in 1883 as a tribute to his father, Alexander II, who was assassinated on this site by a group of revolutionaries, hence the name, Church of the Savior on Spilled Blood
Open: 11 a.m. until 7 p.m. Thursday through Tuesday
Admission: 300 rubles..
St. Isaac's Cathedral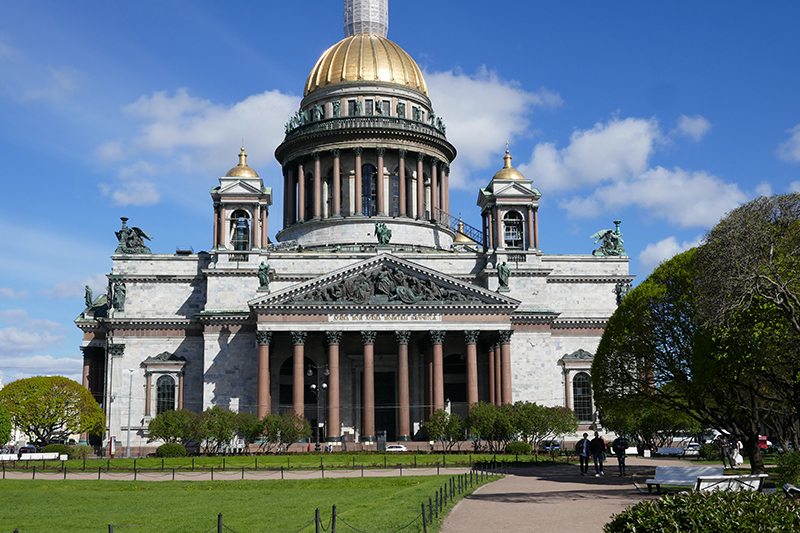 Isaakiyevskaya Ploshchad | St. Petersburg
The construction of St. Isaac's Cathedral was ordered by Alexander I in the early 1800s and is one St. Isaac's has an interesting history: it survived Nazi bombing in World War II and is a Top-Rated Tourist Attractions in St Petersburg, Russia
Open: Thursday through Tuesday from 10 a.m. to 7 p.m. during the summer and from 11 a.m. to 6 p.m. October through April.
Admission: 300 rubles. To climb the tower be very fit as there are lots of steps, and this is an extra 150 rubles.
Peter and Paul Fortress
The Peter and Paul Fortress was the first structure to be built in St. Petersburg, and thus is the birthplace of the city. It was never served its intended defensive function, but is the burial ground of the Russian Imperial family. It has had varied purposed, and as a military base, a home of government departments.
Catherine Palace
The Catherine Palace is a Rococo palace located in the town of Tsarskoye Selo, 30 km south of St. Petersburg, Russia. It was the summer residence of the Russian tsars. It ir ornate and the Amber Room is a major draw card. The gardens are spectacular.
Skip-The-Line and explore the most beautiful Imperial Residences of Saint Petersburg – Catherine's palace in Tsarskoye Selo and Palace of Paul I in Pavlovsk. Enjoy the unconventional beauty of the newly-recreated Amber Room, which is considered to be the 8th wonder of the world. Walk the peaceful grounds of Pavlovsk residence and relax.
https://www.partner.viator.com/en/23626/tours/St-Petersburg/Skip-The-Line-Private-Tours-Catherines-Palace-with-Amber-Room-and-Pavlovsk-Palace/d908-7348P43
Peterhof Palace & Garden
St. Petersburg 191041
If you're visiting St. Petersburg in the summer, the Peterhof Palace & Garden is an absolute must-do. It is the number one day trip from St. Petersburg. This is a UNESCO World Heritage Site. Peterhof was the brainchild and summer palace of Peter the Great. People come for the gardens which are a masterpiece in grandeur and opulence, making it one of the Top-Rated Tourist Attractions in St Petersburg, Russia
Getting to Peterhof: take the hydrofoil from outside the Hermitage, and takes about 30 minutes.
Admission: 300 rubles to 520 rubles depending what exhibits you see.
These Top-Rated Tourist Attractions in St Petersburg, Russia are the must see sites on a short holiday or getaway to this fascinating city in Russia.
To read about what to do in Moscow, click this link.