These are the Top Five Things to Do During A Layover In Singapore. Although having a long layover anywhere can be a bit of a bore, there are certainly worse places to spend time than in Changi Airport in Singapore. Named as the world's best airport for five years in a row, this bustling international hub is the ideal place to kill a few hours, and for those with even more time to spend, it is within easy reach of plenty of the island's attractions. In this article, we look at some of the best ways to entertain yourself during your Singapore layover. But before we even get to Singapore, here are some great tips on how to have more comfortable layover and keeping hydrated is one of them.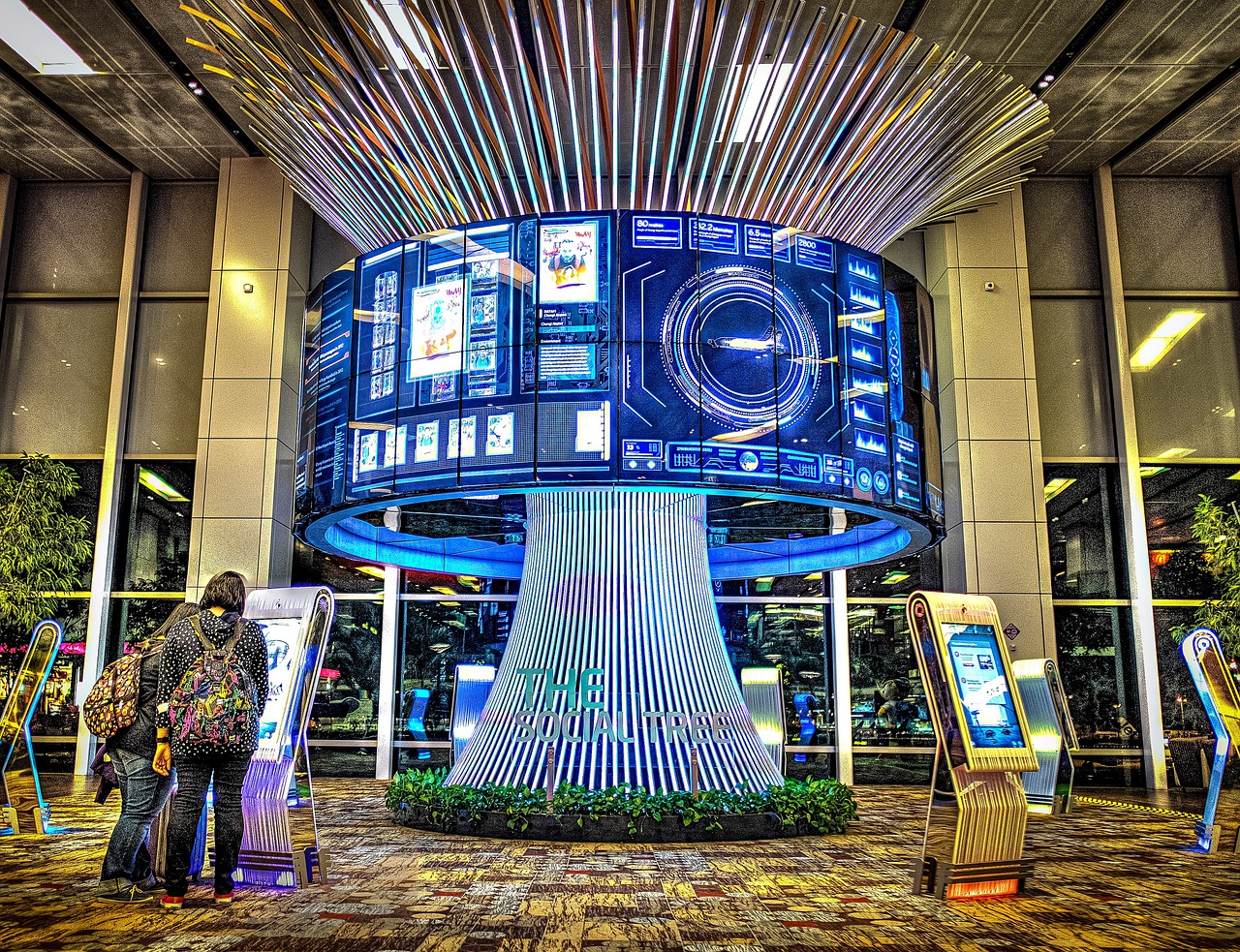 Top Five Things to Do During A Layover In Singapore
1. Take The Plunge at Changi Airport's own pool
No matter where in the world you've travelled from, there's no better way to relax and get into the holiday spirit than by taking a swim in Changi Airport's own pool. Head up to the rooftop of Terminal One, and you can enjoy a refreshing swim in the open air for just $13.91S. For that price, you'll enjoy use of the showers, a towel, and an inclusive drink, so just lie back, enjoy the water and listen to the jets taking off around you.
2. Take A Stroll around Changi Airport's beautiful gardens
Travelling by plane can be a very stressful experience, but you can take some time out from the hustle, bustle, and chaos by taking a stroll in one of Changi Airport's beautiful gardens. Get back to nature in the beautiful butterfly garden which you can find in Terminal 3, the attractive cactus garden of Terminal 1 or one of the three gardens found in Terminal 3, dedicated to ferns, orchids, and sunflowers.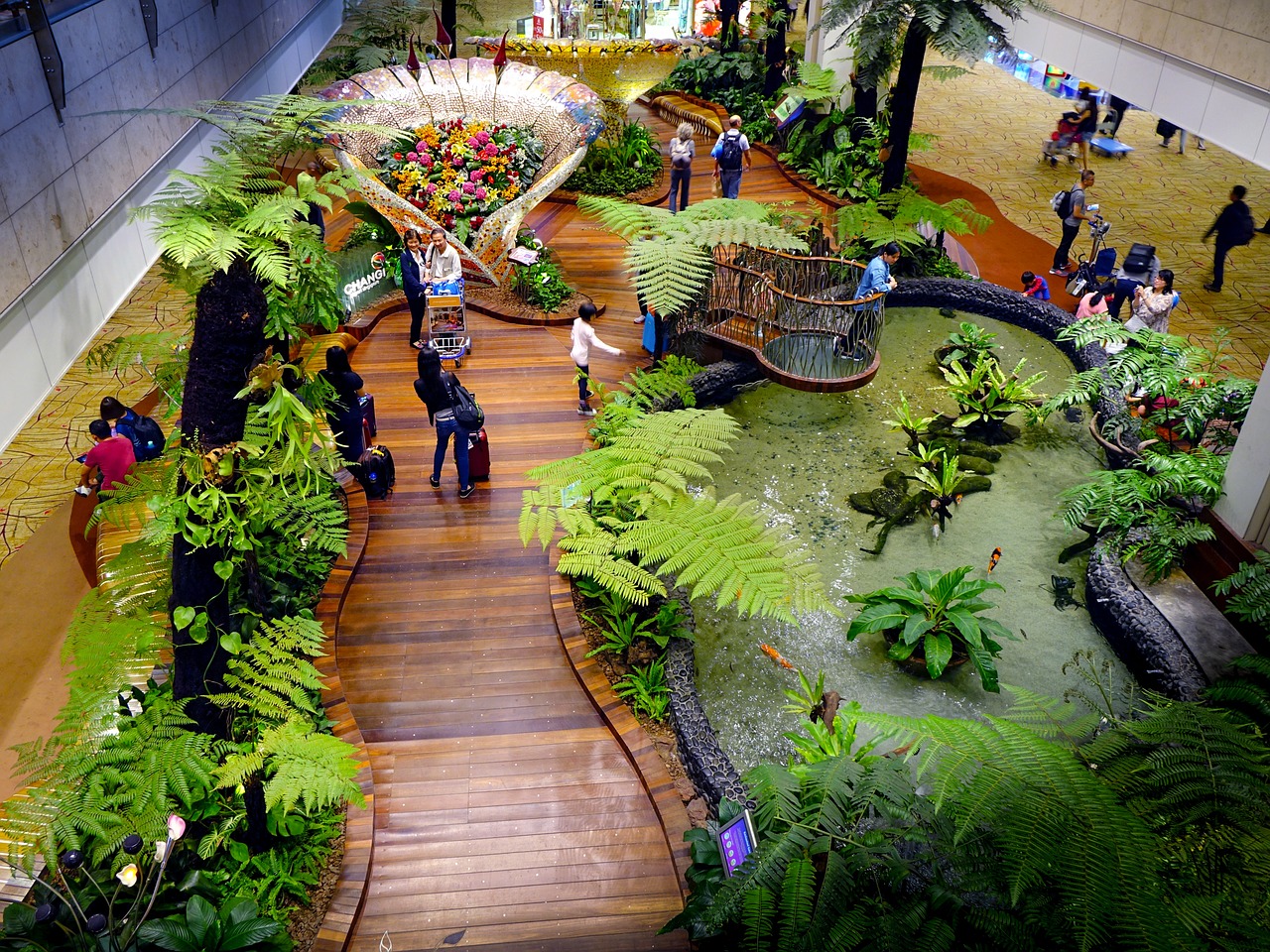 3. Shop Till You Drop
Singapore is well known for being a shopper's paradise, and Changi Airport is no disappointment. Duty free shopping is at its best here, with alcohol, electronics, and perfume featuring high on the agenda of travellers from all around the world. However, the island represents a host of thrilling retail opportunities, so if your layover affords you enough time to get out and about, there are some amazing stores in the many interconnected underground shopping centres that are sure to impress and excite. From the latest gadgets to weird and wonderful clothing, there's something for every shopper here.
4. Take A Tour of the City
If you're literally in Singapore for a flying visit, you can see a surprising amount of the island while waiting for your next flight. The airport offer Free Singapore Tours five times daily, and even better, travellers can take advantage of these free of charge. Choose from two different options – the colonial tour, exploring the island's trading port heritage, and a cultural tour which helps visitors to discover Singapore's diverse and multicultural population with a visit to Chinatown, Kampong Glam, and Little India. Each tour lasts two hours. However, they are only available for travellers who have a minimum of 5.5 hours between their flights.
5. Ride The Singapore Flyer
If you're looking for something unique yet quick to fill in your layover time in Singapore, hop in a taxi to the Singapore Flyer. Open between 8.30 am and 10.15 pm, each loop lasts half an hour and takes riders to a height of 165m to enjoy spectacular views over the Singapore Strait, the central business district and even the Indonesian islands. You could even do the Singapore Flyer Beverage tour, and make sure you sleep the next leg of your journey.
More Time in Singapore?
If you intend spending some more time, this 2 day Singapore itinerary will help you see the most of the city. These are some of the best hotels in central Singapore.
These are just a few of the great ways to fill in your time during a layover at Singapore's Changi Airport. Whether you're looking for fun, relaxation or culture, you're sure to have so much fun between your flights that you won't want to leave!