Here are some suggestions on How to Spend 48 Hours in San Diego, California. San Diego is a large city in California and there is a lot to see and do in just 48 hours in this vibrant town. The city has a stunning 70 miles of coastline, which makes it a great beach destination. The weather is pretty much perfect all year round, and there is a lot to be discovered beyond the surfing and beach scene.
Getting to and Staying in San Diego, CA
Finding cheap accomdation and cheap flights is not difficult. The city caters to all types of travelers from couples to families, from luxury travelers to backpackers, with a variety of lodging options. San Diego has an international airport with many direct flights making it an easy destination to get to.

Day One of Your 48 hours in San Diego, California
On your first morning visit Balboa Park, a large green park that is popular with locals and tourists alike. The park is home to the Old Globe theater, an enormous pipe organ, and several great museums. As you walk you can see the early 20th-century Spanish architecture.
Balboa Park feels like a small town instead of a park. It is also where the famous San Diego Zoo is. For lunch, either bring a picnic to have on the grass or head to The Prado for a local meal.
In the afternoon go to the beach. San Diego has dozens of beaches, but a strongly recommended one — especially if you only have 48 hours in San Diego — is Pacific Beach. PB is one of the city's livelier beaches. PB is fantastic for people watching. Soak up some sun, and then head to one of the bars or restaurants that are just a few steps away from the beach. Later, go for a walk on the boardwalk and watch a spectacular sunset. Garnet Avenue is a good place to experience San Diego's exciting nightlife.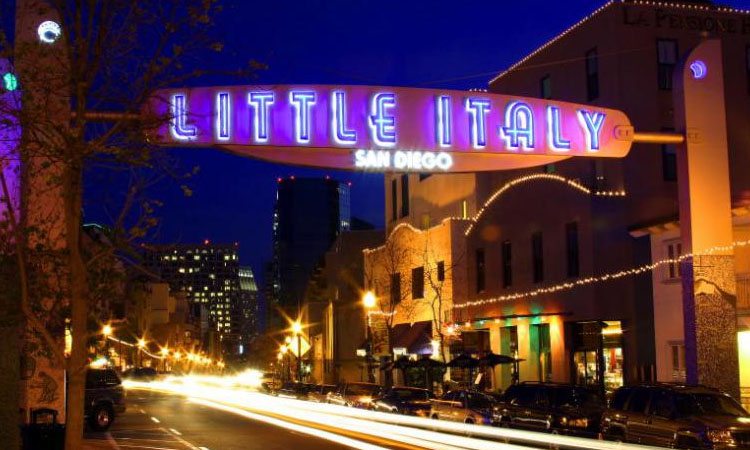 Day Two in San Diego, California
Explore downtown San Diego. The city center has skyscrapers, a baseball stadium, restaurants, and quaint little shops. This is the complete opposite of what it was like in the 19th century, when San Diego was made up of saloons in true Wild West style. Downtown San Diego is interesting to walk around, but driving or cycling through the district is also fun. The Gaslamp Quarter is a neighborhood that you should definitely check out.
In the afternoon head to Torrey Pines. This area is a state reserve and a well-preserved coastal landscape. It is a great place to go for a hike and to see what the natural ocean landscapes look like. If you have time go to Coronado Island, which is famous for the Hotel Del Coronado and its beaches.
Visit East Village where you could try a seafood restaurant or a Mexican eatery for your final bite in San Diego.
Time to Leave San Diego
You have packed your bags and you're on your way out of San Diego, but the city has so much more to offer! You'll probably start planning your return visit even sooner.
Hope you enjoyed your 48 Hours in San Diego, California