If you plan to visit the Czech Republic, then your first priority should be at least 48 Hours in Prague. Prague is stunningly beautiful with monumental landmarks, Gothic Churches, and a rich cultural history. As the capital city of the Czech Republic, Prague is an amazing city with lots to see and to do. If you are visiting Prague for the first time, then this plan will help you to enjoy this city.
How to Spend 48 Hours in Prague
Day 1 in Prague
Breakfast at Café Savoy
You can't have a good start to the weekend without a fulfilling and delicious breakfast which can be enjoyed at Café Savoy, which has been an institution in Prague since 1893.
Café Savoy, Vítězná 124/5, 150 00 Malá Strana
Explore Prague Castle
After breakfast at this art deco cafe, head to the Prague Castle, which is castle complex, and where you can enjoy palaces, museums, as well as a view of the entire city from the towers.
Visit the Little Quarter
From here you can move towards Mala Strana, or Menší Město pražské also called Lesser or Little Quarter, which lies between Prague Castle and Charles Bridge. This district is a picturesque location with churches, restaurants, and embassies where you can enjoy people watching.
Check out the iconic Charles Bridge
Your next destination should be the Charles Bridge, which is not an ordinary bridge but an iconic symbol of Prague. This medieval bridge is at the heart of the Czech capital. You can climb to the top of the tower to enjoy a spectacular aerial view of the city lit up in the evening.
Explore Wenceslas Square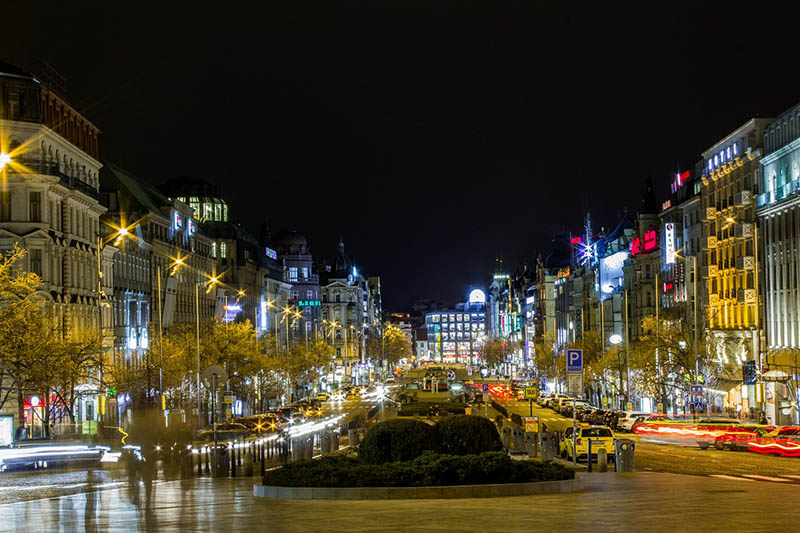 The next stop should be the vibrant Wenceslas Square where you can benefit from the shopaholic in you and enjoy a late night walk. Adjacent to the square is the Municipal House, which accommodates fine pieces of arts. End the day with a lavish dinner as the sightseeing must have made you famished a good place for dinner might be Kavarna Slavia near the Charles Bridge or the Café inside the Municipal House.
Some great tours of Prague
Prague 3-hour Afternoon Walking Tour including Prague Castle
Join your guide for the afternoon walk in the footsteps of Czech kings all the way to the Prague Castle. Get to know the story of magnificent Charles Bridge, which was the only way across the river throughout the medieval ages. We'll stop on Kampa Island to see love-locked bridge as well as the famous John Lennon's Wall. Slowly moving towards the Castle, you'll see one of the most magnificent baroque churches in Prague – the church of St. Nicolas. Its majestic dome can be seen from most places in the city center.
After a short walk we arrive to the Prague Castle. But we won't see it just from the outside. Let your guide take you in. See its history better. Up close. Personal. We'll go through all the most important buildings in the Castle – St. Vitus Cathedral, Old Royal Palace, St. George's Basilica and a Golden Lane.
An uncompromising, ultimate experience for all those who mean it with Prague really seriously. Choice of hardline lovers and personalities of great caliber. A whole-day experience joint with a lunch in stylish medieval tavern. During entire tour you will have a proffessional tourguide at your disposal whom you can ask any questions regarding Prague and Czech history (and present days). Totally unrepeatable and unforgettable experience which includes all the highlights of our famous city: Prague Castle incl. Loretta pilgrim place, Strahov monastery, Lesser quarter with its beautiful noble palaces and gardens, Kampa island, Charles bridge, Old town, Jewish quarter and New town at the end. This is an all-in-one program: architecture, culture, political history, interesting facts, stories, legends, photographing and much more… Convenient for all persons without handicaps – physically undiscerning.
Day 2 of your 48 hours in Prague
See the Old Square
Have a light breakfast at Mistral Café, as it makes it easier to head towards Town Square. Begin your sightseeing by seeing the important sights of Old Square consisting of the Church of Our Lady Before Tyn, St. Nicholas Church, and the Old Town Hall where the famous astronomical clock is located.
Sex Machine Museum?
You can also enjoy a horse carriage ride and then visit the famous Sex Machine Museum at Melantrichova 476/18, 110 00 Staré Měst if you feel like it.
Eat and drink beer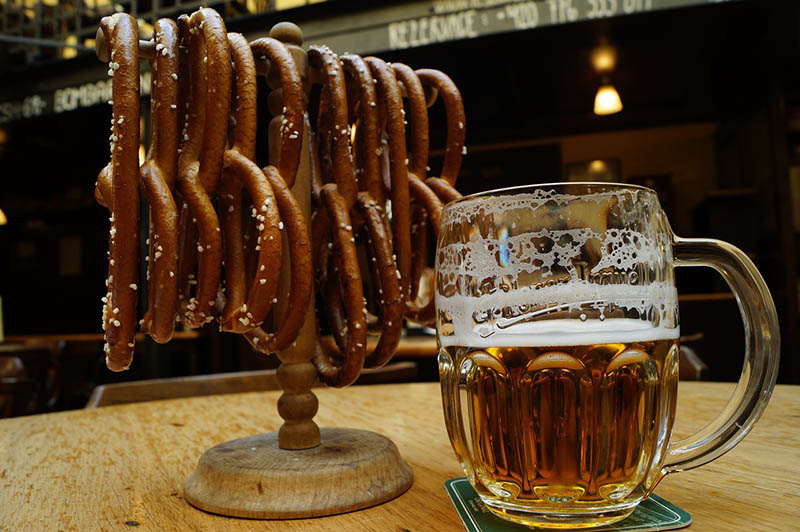 While you can get vegetarian and vegan in Prague, you will find that this is a predominantly meat-eating city. Indulge in a typical Czech dish of roast pork with dumplings and cabbage, and lots of beer.
Pay your respects at the Jewish quarter
After lunch go to the Jewish quarter where you can visit the Jewish museums.
Go To Kampa Island
End your 48 hours in Prague by spending some time on Kampa Island, considered to be one of the most beautiful islands in the world.
Where to stay in Prague
Prague 1 is the best place to stay as it is home to the city's top tourist sites such as the Old Town, the New Town, Little Quarter and Prague Castle.
It pays to use a comparative hotel booking site, that checks lots of sites and offers you the best prices
Luxury Hotels
Alchymist Grand Hotel & Spa, Address: Tržiště 19, 110 00 Malá Strana, Latest prices and Trip Advisor Reviews
Hotel Residence Agnes, Address: Haštalská 943/19, 110 00 Staré Město, Latest Prices and Trip Advisor Reviews
Mid-Range Hotels
Design Hotel Jewel Prague, Address: Rytířská 3, 110 00 Staré Město, Latest prices and TripAdvisor Reviews
Prague Marriott, Address: V Celnici 1028/8, 110 00 Nové Město Latest Prices and Trip Advisor Reviews
 
48 Hours in Prague is a great introduction to this amazing city.