Madrid is located in the exact geographic center of Spain. During your 48 Hours in Madrid, go to Puerta del Sol, and stand on kilometre cero. Why not? It's fun and gives your weekend a purpose, not that you need such inspiration. Madrid is a vibrant city made for walking around and soaking up the ambience of this Spanish capital city. Rather than pack too much in, here are some suggested places to walk. Make sure you stop regularly for some tapas and beer, and some serious people watching. Madrid was made for this, and has so much to see and do.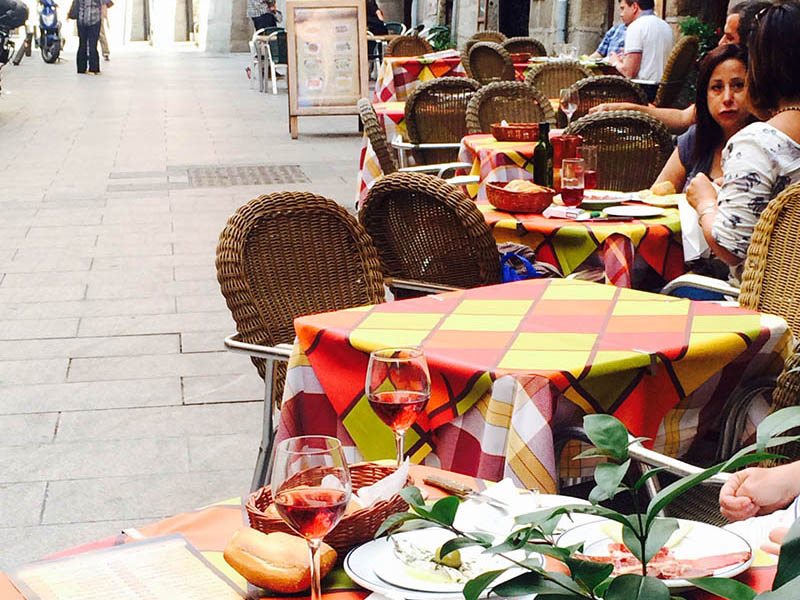 What you should do in 48 Hours in Madrid
Explore The Golden Triangle of Art
There is no doubt that the golden art triangle in Madrid is worth seeing. The Museo del Prado, The Thyssen-Bornemiszo, and El Reina Sofia are must see experiences in Madrid, and when you go walking you should put these on the walking agenda.
Walk the Gran Via
Everybody walks along this interesting street. You pass lively tapas bars, shops, and lots of people. In the mid 19th century, Madrid's urban planners decided that a new thoroughfare was required, connecting the Calle de Alcalá with the Plaza de España and that is how Gran Via came into being. You can see the Edificio Metrópolis or Metropolis building. The landmark was built between 1907 and 1911 after a design by the architects Jules & Raymond Février. A bit further along the Gran Vía, is another landmark, the Edificio Grassy, another corner building with a small tower. It was built in 1917. Look for the Telefónica building, a skyscraper built between 1926 and 1929 for the Spanish telecommunications company.
Play in the Plaza del Callao
The Plaza del Callao is a busy square with a lot of with people and with some fabulous art-deco buildings. The Callao Cinema Building and the Carrion Building are part of this theatre area of Madrid.
Admire the Plaza de España during your 48 hours in Madrid
The very famous Plaza Espana is at the western end of Gran Via. The plaza is spectacular with two of the tallest buildings in Madrid, the Torre de Madrid or Madrid Tower, and Edificio España, the Spain Building. The centre monument is dedicated to Spanish novelist, poet and playwright Miguel de Cervantes Saavedra and includes a bronze sculpture of Don Quixote.
Party at the Plaza Santa Ana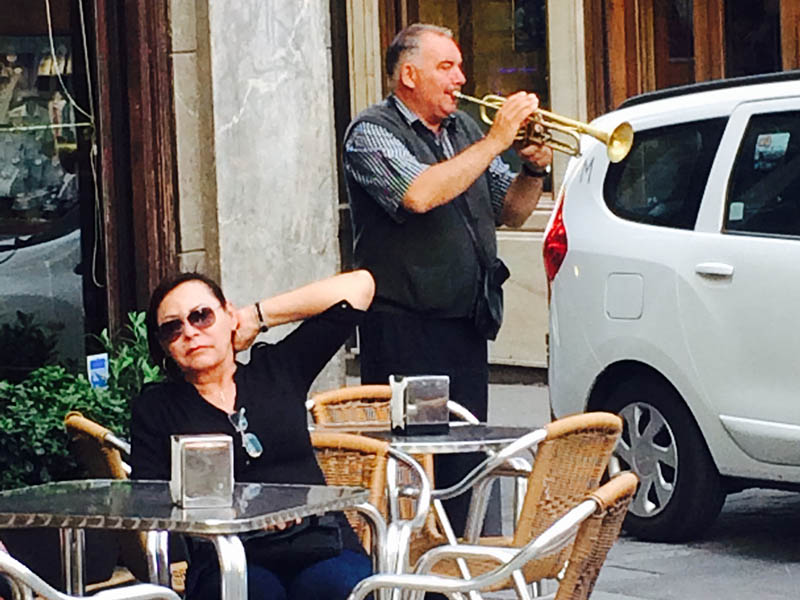 Plaza Santa Ana has great bars and restaurants and lots of outdoor seating should you get tired and need some tapas and sangria during your 48 hours in Madrid.
Be Impressed at the Plaza Cibeles
This is one of Madrid's most iconic plazas. The 18th century Cibeles fountain is situated here. Directly on your right is the imposing granite Banco de España, Spain's Fort Knox.
Get your culture dose at the Plaza Cánovas del Castillo
Plaza Cánovas del Castillo has a fountain of Neptune at its center. This is at the heart of the famous Golden Art Triangle. It was also the view that we looked at each morning from our rooms at The Westin Palace, Madrid. From this plaza, you are right at the Museo del Prado, The Museo Thyssen-Bornemisza , and the Reina Sofía.
Eat and Eat at the Mercado de San Miguel
Mercado de San Miguel is the most famous market in Madrid, and it is as noisy, colorful and bustling as you would expect. This is a not to be missed experience if you want to watch Madrileños at work and play. Be aware that the opening hours vary. Mercado de San Miguel is open until ten p.m. Monday to Wednesday, and 2 a.m. Thursday through Saturday. Eat at Mercado de San Miguel just as all of the locals do.
Have fun at Puerta del Sol
Puerta del Sol means Gate of the Sun, is one of Madrid's busiest squares. Look here for Oso y Madroño, which displays a statue of a bear and a madrone tree that is the symbol of Madrid. On the southern side is Kilometer Zero, the absolute center of Spain.
Be a little hedonistic at Plaza Mayor
This was once a 15th-century marketplace and since then it has been everything from a bull fighting ring, to a place for crowning ceremonies to an executioner's stage. This is still one of the most popular of Madrid's plazas and is surrounded with lovely buildings and nine entrance archways. It is full of cafes and restaurants, a tourist office that is very fancy. There is a bronze statue of King Philip III on a horse in the middle of the plaza. It is also a tourist mecca, so head behind Plaza Mayor to some much more local tapas bars like Maison de la Guitarra on Cava de San Miguel.
Relax at Parque del Retiro
Retiro stands for retreat, hence the name of the park and not as I initially assumed, retired. In 1632, the palace was built by King Philips IV as a retreat for the Royal family. Now it is a people's park and a lovely one to walk around. Parque del Retiro is favored by locals and visitors alike. There is an artificial lake, the Estanque del Retiro, where you can rent a boat. The Museo del Ejército, an army museum is the remaining section of the original palace, where only two buildings survived, the rest being destroyed during the Napoleonic Wars.
Tired from your 48 Hours in Madrid? Then you will have to return to this very pleasant city in Spain.