We spent 48 Hours in Boston and enjoyed every minute of our experience. From history to culture, food to drink, Boston is a great city to visit. While Boston may only be a short train journey away from the bright lights of New York City, it is a world away in terms of its pace of life. This charming New England city is one of the USA's top city break destinations and for a good reason. With its historical heritage, its cultural experiences, world class shopping and delicious cuisine, this spectacular city offers something for every visitor.
About Boston
Boston, the largest city in and capitol of the state id Massachusetts. Boston is one of America's oldest, most historic and scenic cities. Boston is home to the oldest public park in the U.S. Boston Common is stretch of green space within the city of Boston and dates to 1634. It's the oldest public park in the United States. Boston has a population of 673,184 people. Of interest is that there are 22.8% Irish 13.9% Italian ans 10.7% English, which gives this city its rich cultural identity. For some reason, candy apples are really popular in Boston. Anyone know why?
How to get around Boston in 48 hours?
Many of Boston's main attractions are within walking distance of the center, however, for those who prefer to use public transport to get around, or for journeys further afield, the "T" represents the perfect solution. The first subway system in America, this affordable system links all of the main areas of the city with underground trains and streetcars. A more eco-friendly alternative is the city's Hubway system which allows users to rent a bike and drop it off at any of the 100 stations citywide. Rentals of under 30 minutes are even free of charge.
Get the Go Boston Card
You should consider getting the Go Boston Card, where you receive free admission to popular Boston attractions, and enjoy discounts on shopping and dining around town, and direct entry to attractions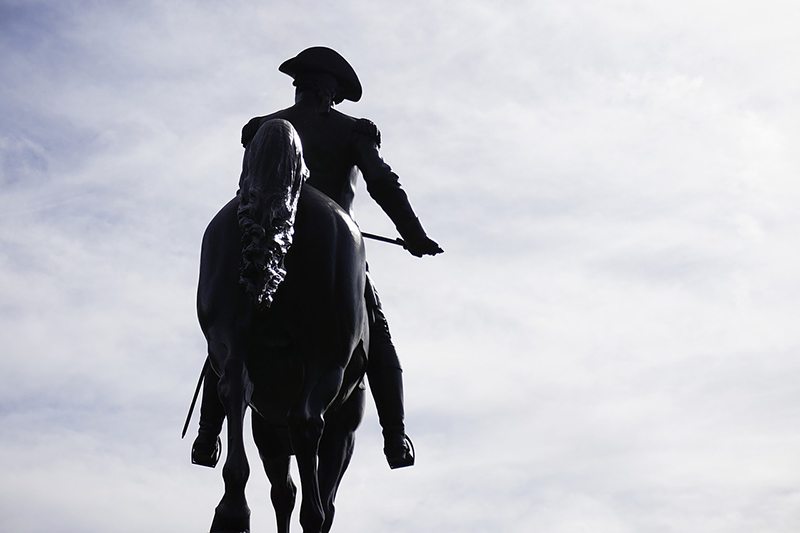 Top Things to See and Do in Boston
Walk The Freedom Trail
One of the main reasons that many people are drawn to Boston is its fascinating history, so while you're in the city, it's only natural to want to walk the Freedom Trail. This route covers 2.5 miles and starts at the United States' oldest public park, Boston Common. It takes in a host of critical historical sites including the 1798 Massachusetts State House, the Granary Burial Ground which is the final resting place of the Sons of Liberty Paul Revere, John Hancock, and Samuel Adams, the Old State House museum. This was the site of the first reading of the Declaration of Independence, and Paul Revere House.
Travel By Water And Land
See the city from a unique perspective on a Boston Duck Tour. These unusual visits transport visitors on an amphibious vehicle past all of the key historical spots before finally plunging into the river for a spectacular waterfront view of the skyline. If you'd rather travel under your own steam, why not try kayaking along the Charles River – what better way to spend a summer's afternoon?
Prices for Boston Duck Tour here
Discover Boston's Artistic Side
Spend a cultural afternoon exploring two of the city's best art museums. Art lovers are sure to appreciate the Museum of Fine Arts with its enormous collection of European greats and American classics. For a more intimate experience, head to the Isabella Stewart Gardner Museum with its opulent early-20th century palatial interiors which are home to a fantastic collection of artifacts and art. As an added bonus, if your name happens to be Isabella you can enter for free!
Take An Educational Tour
There are few educational institutions as well known and as prestigious as Harvard University. Hop on the T and head to Cambridge where students will escort you on a fascinating tour of the world famous campus. While you're in the area, drop into Harvard's Arnold Arboretum, which dates back to 1872. This National Historic Landmark covers 281 acres and boasts spectacular shrubs, vines, and trees.
American History Tour: Cambridge, Lexington and Concord Day Trip from Boston
Legendary Baseball in Boston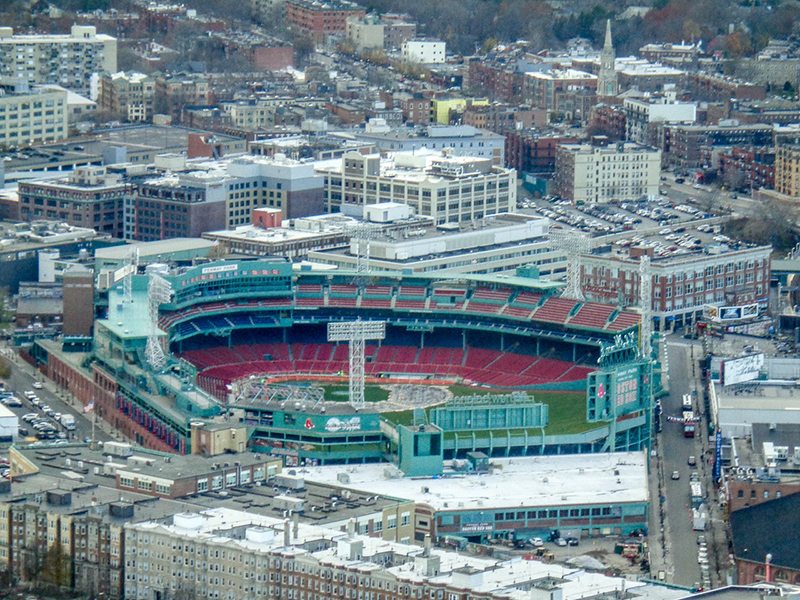 Whether you're a Red Sox fan, a lover of baseball, or simply curious about this great all-American game, a trip to Fenway Park is a must when visiting Boston. Take a behind the scenes tour and get a look backstage at the oldest theatre in Major League Baseball. You can sit on top of the Green Monster, get inside the press box and even go in the visiting team clubhouse.
Tour of Historic Fenway Park, America's Most Beloved Ballpark
Go to Cheers in Boston
It would be hard not to visit Cheers, the bar made famous in the American sitcom that ran on NBC from September 30, 1982, to May 20, 1993.
Get some Coffee in Boston
Caffe Nero Boston
560 Washington Street, Boston
The Thinking Cup Boston
Top 5 Places to Stay in Boston via TripAdvisor with prices and reviews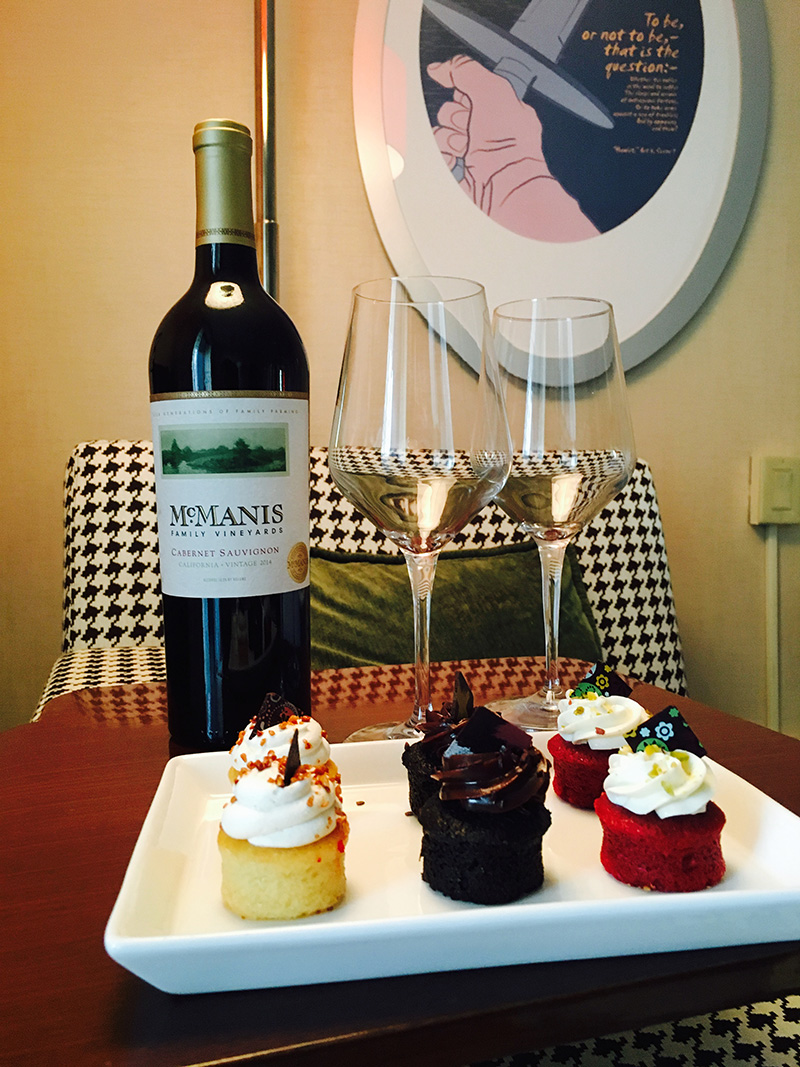 Boston Hotel Buckminster
Latest prices and reviews here
Hilton Boston Downtown / Faneuil Hall
Latest prices and reviews here
Taj Boston
Latest prices and reviews here
Fairmont Copley Plaza, Boston
Latest prices and reviews here
Hilton Boston Logan Airport
Latest prices and reviews here