This medieval Belgian town is a wonderful place to take a short break, and we look at how to spend 24 hours in Bruges so you can get the most out of your short trip. Bruges is renowned as one of the quintessentially beautiful cities in Europe. It is often called Bruge or Brugge, just to confuse you a little. It is as charming as nearby Ghent, which you can read about here.
Bruges and Belgium are famous for many things, but most notably for their chocolate and beers, so factor these into your visit. Often taking a guided tour will help you to understand this city, and help you to get the most of your experiences. Some recommended tours to cover the city of Bruges are found here. You may be surprised but there are many legends in Bruges, which you can read at the link, like the tale of Minnewater Lake in the park of the same name. park.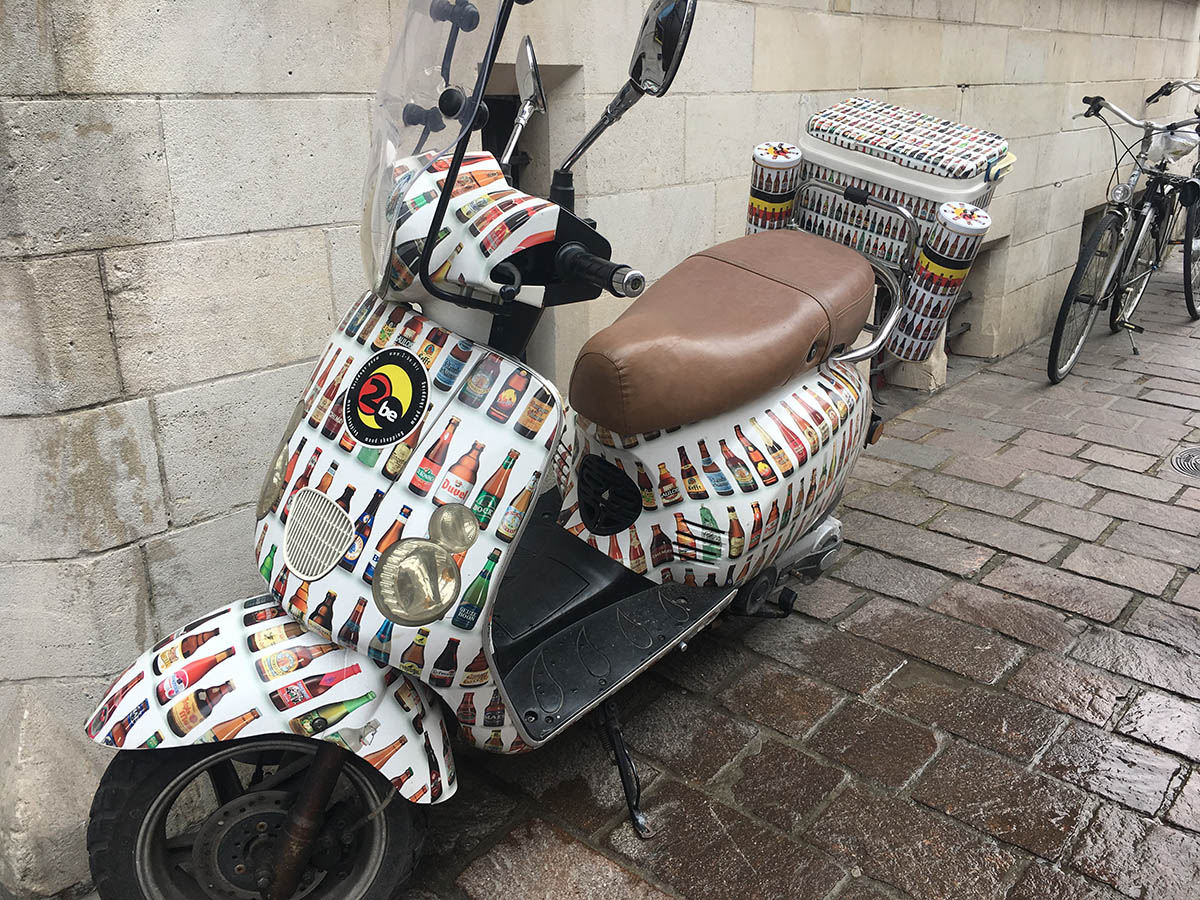 Bruges is a Medieval city with a beautifully preserved city center, and as such, it is a designated UNESCO World Heritage Site. Known for its stunning old Medieval buildings and its picturesque canals, this is a fabulous destination where time seems to have stood still.
Where to Stay in Bruges
There are many charming places to stay, and many to suit all budgets.
In the Morning of your 24 Hours in Bruges
Visit Minnewater Park
Start your day with an early stroll to the city's Minnewater Park. Here you can experience the peaceful oasis of the Begijnhof, a beautifully preserved enclave of pretty white houses, some of which date back to the 16th century.
Visit the museum here for a nominal entry charge, or just head straight to the canal where you can take a scenic walk before taking a canal boat tour to see the city from a completely different perspective.
Visit the 15th century Church of Our Lady
Admire the ancient waterside buildings and low bridges before heading into the UNESCO World Heritage site of the historic city centre where you can visit the 15th century Church of Our Lady with its impressive 118 metre-high tower.
In the Afternoon
Visit Vismarkt
After a stop for lunch at a pretty canal-side restaurant where you can indulge in some of the local specialties, head to the covered arcade known as the Vismarkt where you can browse stalls selling local crafts. Take a detour into the stunning 14th century Gothic city hall with its spectacular vaulted ceiling before taking a deep breath and climbing the 366 steps of the iconic Belfort tower with its breathtaking panoramic views.
Explore Groeninge Museum
Afterwards, art-lovers will love to admire the works of the famous Flemish masters at the Groeninge Museum.
Have a Belgian Beer
You can take a tour of the Haalve maan brewery where you can learn more about the brewing process before tasting the local beer for yourself.
Location: Brouwerij De Halve Maan, Walplein 26
In the Evening in Bruges, Belgium
Wine and Dine in Bruges
As the sun begins to go down, Bruges becomes even more charming. Take the path around the boundary of the old city to see the ancient windmills and then meander through the streets of the ancient city to soak in the local ambience. The city has a relaxed yet thriving nightlife, so grab some of the famous delicious Belgian waffles and then drop into a pub where you can sample some more of the fantastic local beer. For a completely unique experience, search for the 't Poatersgat – an underground bar with a tiny entrance and a big personality. Not so secret as you can find it at Vlamingstraat 82.
Enjoy your 24 hours in Bruges, Belgium?
Whether you're a foodie, a history buff or an art-lover, you're certain to find something to entertain you in this beautiful Belgian city. From its gorgeous churches and historic Medieval streets to its lovely parks and interesting museums, if you follow these tips of how to spend 24 hours in Bruges you can be sure that you'll have a great time.