Sometimes it just happens that you only have 2 days in Maui Hawaii. You might have a stopover, a cruise stop, or just an impulsive desire to spend a weekend or a couple of days on this magical island.
About Maui
Maui is an island that is part of the state of Hawaii. According to legend, Hawai'iloa named the island after his son, who was named after the demigod, Maui. Maui also has a nickname, Valley Isle, because of the large valleys between the mountains. The majority of the people who vacation in Maui plan to spend most of their time in the sun and water all while enjoying the beautiful landscape.
Where to Stay in Maui
As is to be expected there are lots of beautiful resorts, a lot of family accomodation, and budget priced hostels. Maui is that popular
How to Spend 2 days in Maui Hawaii
Hit the Beaches in Maui, Hawaii
There are over 30 beaches on Maui, so water and sand is not difficult for anyone to find. The most popular sports on Maui include snorkeling, windsurfing, surfing, and kiteboarding. Visitors will enjoy trying windsurfing at Kanaha Beach Park, while others will want to try to learn the newest sport of kiteboarding. All of the surfers visiting the area can be found at either Ho'okipa Beach Park, Slaughterhouse Beach, Honolua Bay, Pe'ahi or Fleming Beach.
Hiking in Maui
Hiking can be a breathtaking experience in Maui and there are many trails that can be taken that are safe for all visitors. A simple hike is the 'Iao Valley, and people are encouraged to climb the steps at the Iao Needle to see the views from the lookout. Twin Falls is a little more complicated, but the falls are the most popular ones in the area. A more challenging hike is Ohe'o Gulch (Seven Sacred Pools) in East Maui. The Pipiwai Trail is phenomenal and takes approximately three hours to complete. As people are walking the trail, they will see waterfalls, a banyan tree and walk through an actual bamboo forest.
Flickr image Angela Sevin
Visit Haleakala National Park in Maui
Haleakala National Park is a must visit destination in Maui. When vacationers reach the summit at 10,023 feet, they can see the Big Island of Hawaii in the distance. A rare plant called the Silversword can be seen in front of the visitor center at the park. This plant only grows in elevations that are over 6,000 feet and can live for up to 50 years.
Embrace History even if you only have 2 days in Maui Hawaii
History and culture are abundant in Maui, and the island has many places that visitors can explore to see it all. At Hana, visitors can see the grave of Charles Lindbergh, who spent his final years in this town. Lahaina is a seaport town, and whaling was prominent here in the 1800s.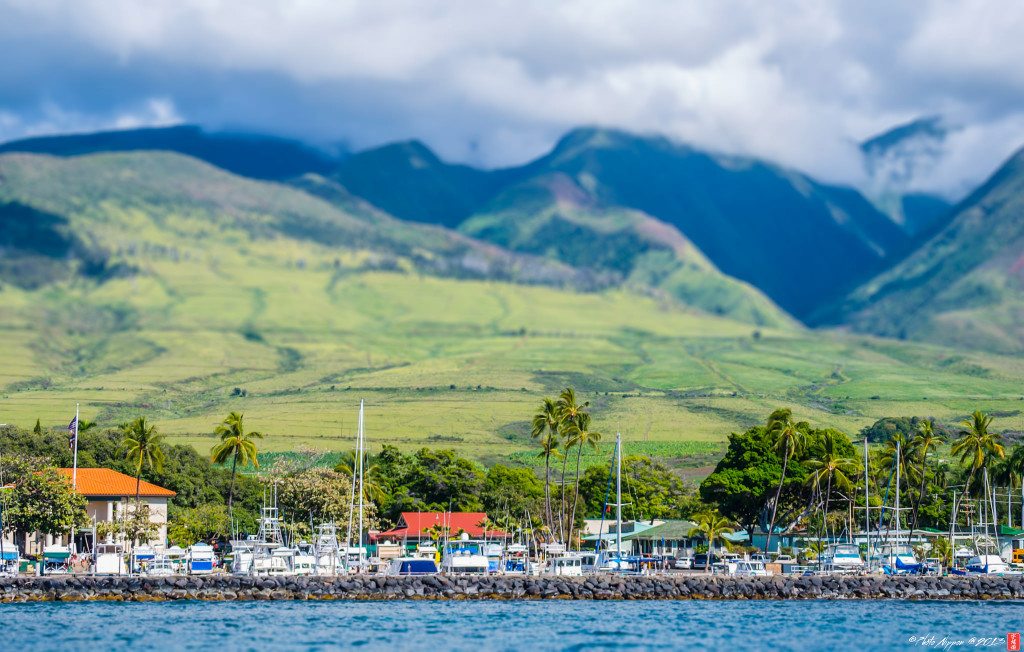 Flickr image Warren Antiola
Embrace the culture on a weekend getaway in Maui Hawaii
Maui Luau is a traditional Hawaiian and Polynesian feast along with live music and dancing. A pig is usually roasted and served with poi, beef, and chicken. Dinner cruises are available on Maui, and they are a perfect way to enjoy the incredible sunset over the water. If visitors are on a cruise during the winter months, they will have a chance to see humpback whales as well.
Outdoor adventures are abundant in Maui, because of the beautiful weather year round. Whether vacationers are looking for fun, relaxation, romance or all of the above, they will find it while visiting the island. Mostly everyone who visits will see that it is very difficult to leave and go back home because they will not want to leave paradise.There are a lot more way to spend 2 days in Maui Hawaii, but this will be a handy start for you.
Featured Image, Flickr John Morgan