Napa Valley is located in California approximately 90 minutes from San Francisco. Many people enjoy visiting Napa Valley, because of the magnificent views, cultural experiences and of course, all of the wineries. Each town within Napa Valley is unique in its own way, and romance is always in the air.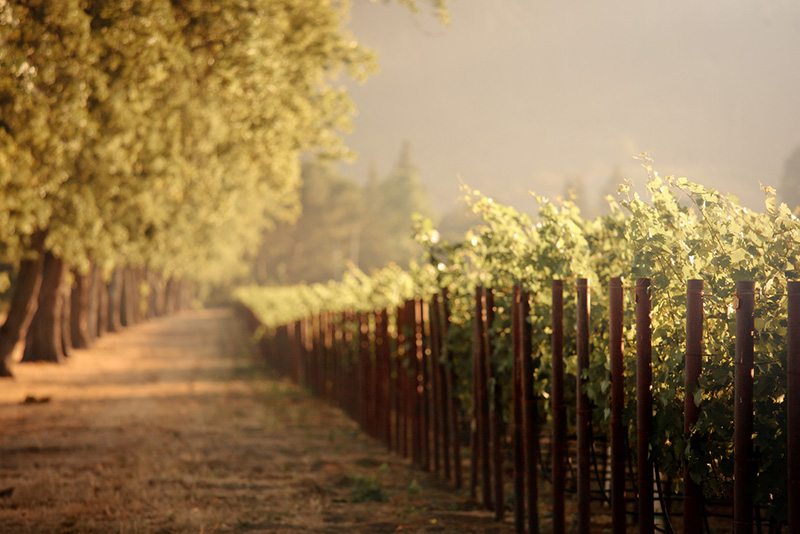 Flickr image  farrago510
Wine, Wine and more Wine of your Romantic Weekend Getaway In Napa Valley
There are over 500 wineries in Napa Valley, so couples can taste different wines at any time during their weekend getaway. Cakebread Cellars is a family-owned winery that was founded in 1973. They offer wine tastings daily, and couples can sample six of their current release wines during each wine tasting. The Clos Pegase Winery offers more than traditional wine tastings. In their Connoisseur Cave Tour, guests learn about the history of the wine, visit the production area, taste wine from a barrel and then are seated in the Cave Theatre for some wine that is paired with different cheeses and charcuterie. They also have different events throughout the year which includes Yoga in the Vineyards, Puppies and Pinot, Floral Arranging with EV Floral Design and the Annual Harvest Dinner.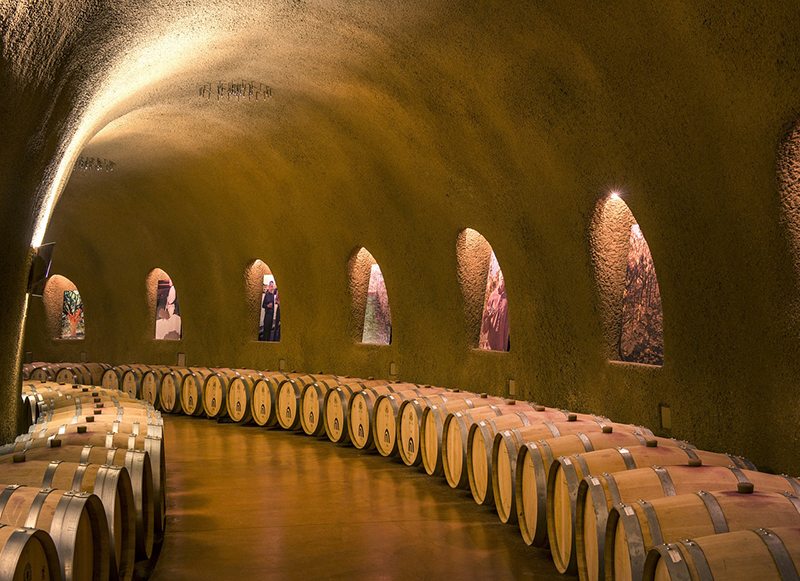 Dining in Napa Vally
Couples can experience a romantic dinner while dining on the Napa Valley Wine Train. This memorable experience takes guests back to the luxurious train travel of the early 1900s and is complete with plush armchairs, etched glass partitions, and brass accents. During the meal, guests are taken on a ride along 25 miles of tracks throughout Napa Valley, so that they can enjoy the beautiful Napa Valley scenery.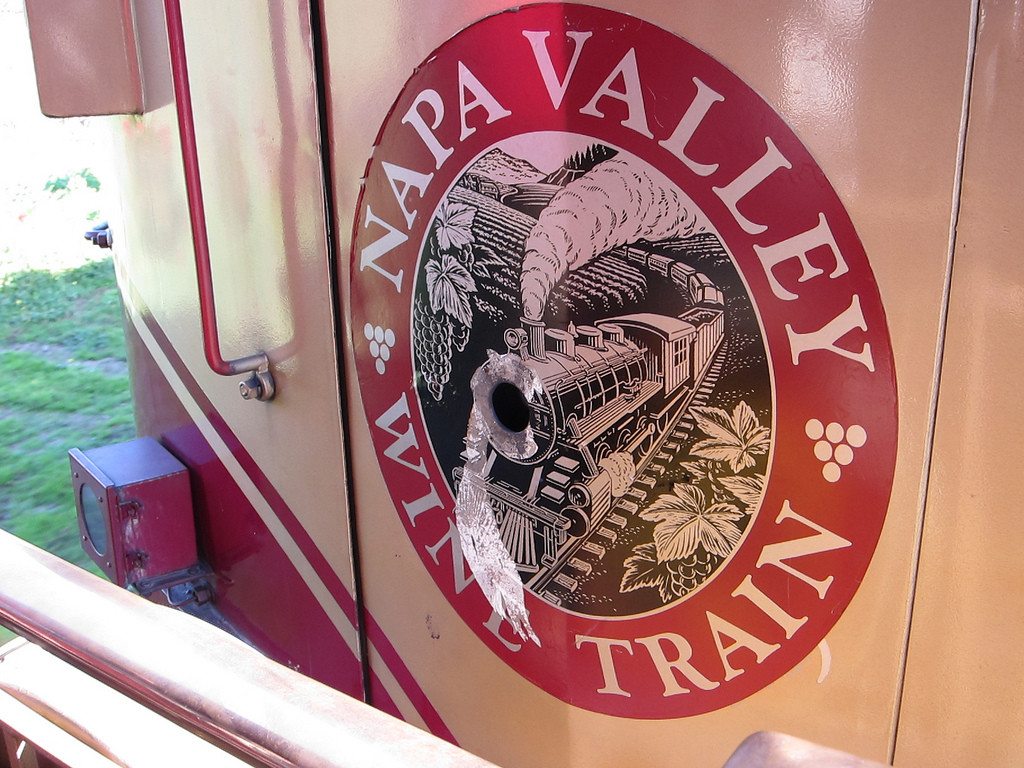 Flickr image Natalie HG
Hot Air Ballooning in Napa Valley
Nothing is more romantic than a hot air balloon ride with the Napa Valley Balloons, Inc. Everyone will need to arrive very early in the morning for an orientation, but the company greets each person with coffee and pastries. Once the hot air balloon rises to the sky, couples will be amazed to see the panoramic views as they soar over the valley as the sun rises. The guides will point out many of the local places of interest while you are in the air. After the flight, guests are invited to the Domaine Chandon's Etoile restaurant for breakfast that is served with wine.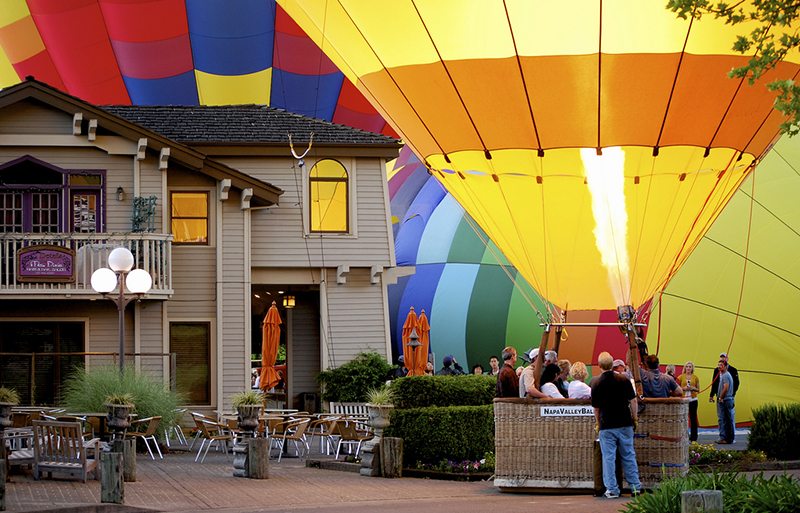 Flickr image Cornerstone Cellars
Other Things to do in Napa Valley
After spending the morning soaring high above the valley, couples can check out one of the many golf courses that are located within Napa Valley. The Napa Valley Country Club is a slightly challenging golf course with beautiful scenery and wildlife. The back 9 holes each have two different ways to play, so each golfer can customize their game. The Silverado Resort and Spa has two championship golf courses that are only open to members and resort guests. Both of the courses have water crossings, and play is often done throughout historic oak trees.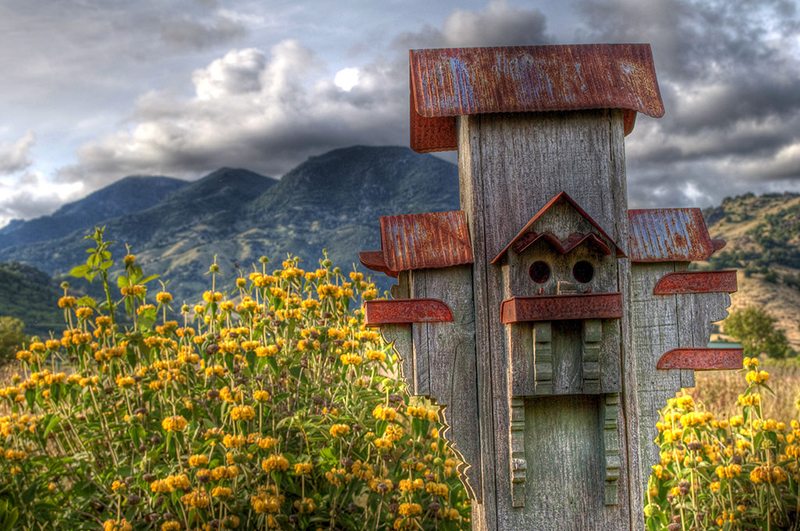 Flickr image Rachael Towne
Getting Around
It is not necessary to rent a car to see all that Napa Valley has to offer. There are plenty of alternatives that include the train, ferry, bus, shuttles, bicycles, and walking. By taking advantage of these other modes of transportation, guests will help eliminate emissions and keep the pollution away from the vineyards.
With so much to do and see while in Napa Valley, couples will be quite busy during their weekend getaway. Romance will be in the air at many locations, mostly because of the sights and ambiance and couples should take advantage of all of this so that they can enjoy their time together.