There are many, many things to see and to do on A Short Break in Athens. You will need to be strategic to be able to achieve what you want to in a short time, but it is doable. To stay in this amazing city, check out the latest prices here for accommodation. It will pay to do some homework before you go, and reading Rick Steves Greece: Athens & the Peloponnese is always a good idea to get you started.
About Athens
Athens is known as the birthplace of democracy and is one the oldest cities in the world, dating back 7,000 years. As the capital city of Greece, Athens is both historical and modern and an exciting place to Enjoy a Short Break in Athens.
Where to Stay in Athens
You will be very pleasantly surprised at how reasonably priced Athens is. You will get a lot of bang for your buck in this delightful city.
Take a Tour of Athens
There are some tours that will take you around the city, and help you to understand the history and culture of this very beautiful city of Athens, as well as assist you with your time management. Some of the ones that we recommend can be found here, with the latest prices and all details.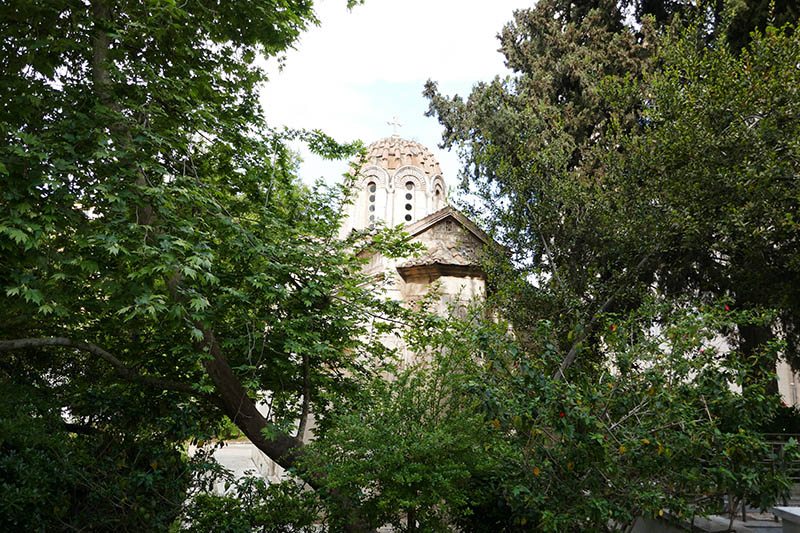 Iconic Things that you Must See on a short break in Athens
Visit the Acropolis
The Acropolis of Athens is a UNESCO World Heritage Site, and this dominates the skyline of Athens. The Parthenon was completed in 438B.C. and was dedicated to Athena, a Greek goddess and the patron saint of Athens.
Visit Panathinaiko Stadium
You should also visit Panathinaiko Stadium, where the first modern Olympic Games were held in 1896. It is now the only stadium made entirely of white marble.
The National Archaeological Museum
The National Archaeological Museum houses the largest collection of Greek Antiquities in the world.
Stroll The Plaka and Monastika Square
The Plaka is the historical neighbourhood of winding streets and sitting below the Acropolis. While many tourists flock there, this is with good reason as the area is charming. The Syntagma or Constitution Square is where you can see the Greek changing of the Guards. Visit bustling Monastika Square, where you find fruit vendors and an enormous flea market. Many tours with TripAdvisor will get this worked out for you.
Food in Athens
Eat Food in Athens
It is impossible not to enjoy the food of Greece and Athens is a mecca for foodies. Some of the foods you must try are best done with a local, who know Greek Cuisine and all the best places to try local food like Tiropita, Spanakoita and Bougasta. A must try is also the street food of Athens, and of course, trying the honey drunken Loukoumades is a must.
Do A Food Walking Tour
We went on a a Food Walking Tour of Athens and highly recommend this because not only do you get to eat amazing local dishes but you get to understand what it is like to living in this thriving metropolis of Athens. You can then try to cook your own Greek Food at home, by reading Cooking with Loula: Greek Recipes from My Family to Yours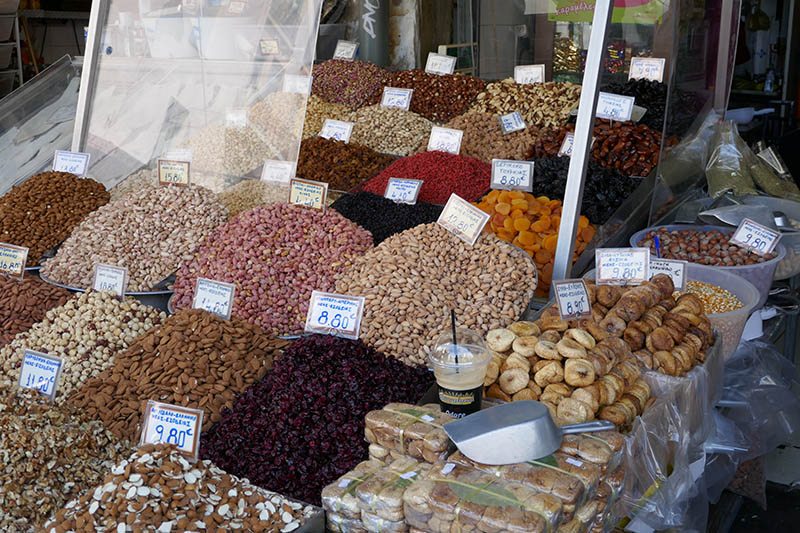 Athens is a city designed to capture you, with its history and its modernity. A Short Break in Athens will lead to a lifelong love affair with this passionate city.