When you visit Melbourne for a short holiday or getaway, you are probably asking yourself, How to get around Melbourne?. Melbourne is a very planned city, and it is easy to navigate. It is known as one of the most liveable cities in the world. It is easy to walk in the CBD, but at times you will need to use public transport, and you will definitely want to experience riding on an iconic Melbourne tram. For an itinerary of what to see and do in Melbourne on a short holiday, read this. I have added many street scenes of Melbourne, rather than what a bus or a train look like.
Where to Stay in Melbourne?
Melbourne has many accomodation options to suit all budgets. Click here for the latest prices.
How to Get to Melbourne?
Always check SkyScanner for the best prices on flights, hotels and car hire.
Melbourne is one of the most popular destinations in Australia with both domestic and international visitors. It is popular with good reason. Melbourne is full of lovely coffee shops, cutting edge restaurants and bars, and some of the best lanes and back streets where many of these are hidden. You will also want to explore the street art of the Melbourne back lanes, take in a football game because the people of Melbourne love their sport. You will also want to see some of Melbourne's iconic sites, and this is where knowing How to get around Melbourne on a short holiday will make it easy for you.
How are Melbourne streets organized?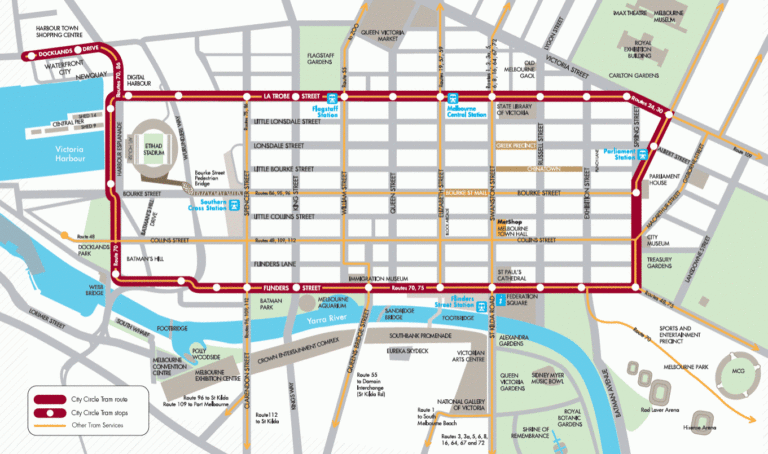 This is called the Hoddle Grid, named after its designer, Robert Hoddle.
North-south streets
Spencer Street
King Street
William Street
Market Street
Queen Street
Elizabeth Street
Swanston Street
Russell Street
Exhibition Street
Spring Street
East-west streets
Parallel to the Yarra River:
Flinders Street (southernmost)
Flinders Lane
Collins Street
Little Collins Street
Bourke Street
Little Bourke Street
Lonsdale Street
Little Lonsdale Street
La Trobe Street
How to Get from Melbourne Airport to the City.
The SkyBus operates 24 hours a day, seven days a week and will take from the airport to the Southern Cross station. It costs $18 for one adult one way, or $35 return. There are prices catering for families and groups of friends. See more details here, but it is easy and efficient. You will just need to get from the Southern Cross station to your hotel.
skybus.com.au
Taxis and Uber
Expect to pay between $50AUD and $80AUD to get into the city. It is convenient but very expensive, and the SkyBus is the better option. Even though the Skybus drops you at the Southern Cross station, you are likely to be able to use the free tram (explained later) to get to your hotel.
Melbourne Visitor Shuttle
The Melbourne Visitor Shuttle is a hop on hop off bus that stops at many of the popular tourist attractions in Melbourne. The shuttle runs between 9.30am and 4.3pm. The entire trip takes about an hour and is an excellent way to get your bearings, and an understanding of this fascinating city, as there is on board commentary.
Tickets cost $10 for two days for adults, and children under nine are free.
myki
myki is a smart card which allows you to travel on Melbourne's trams, trains, buses. You can buy packs and keep topping them up. You need to read up on the zones and determine the type of card you will need. Read more about the zones and costs here.
The Tram Free Zone ..which means the tram is FREE
Travel on trams in the Tram Free Zone is free. This route includes the area of the Queen Vitoria Market, Victoria Harbour in Docklands, Spring Street, Flinders Street Station and Federation Square. It is valuable service in Melbourne.
Taxis and Uber in the City.
Yes these are everywhere, and as long as you get a good price, which is metered in any case, it is definitely an option,particularly Uber and particularly late at night.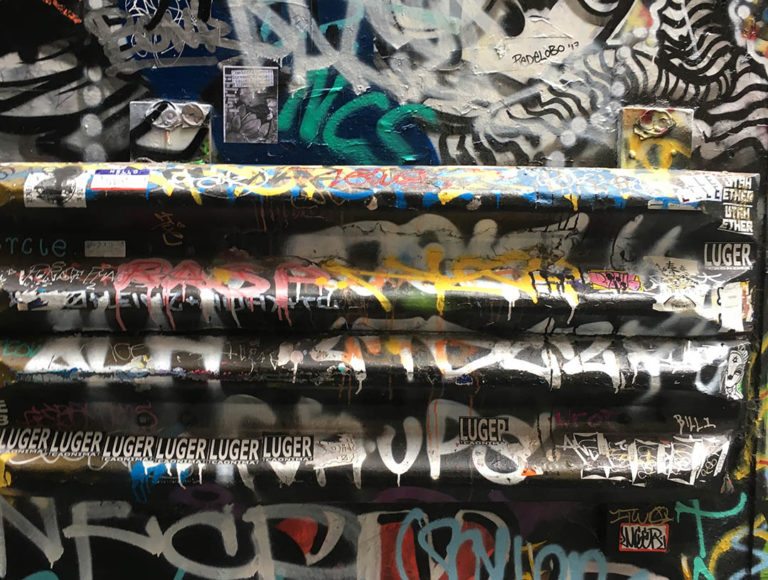 Trains
If you are traveling outside of the city limits, you need a myki Card to catch the train. All Metlink Trains arrive and depart from Flinders St. Station and use the same cards as the trams and buses. The train network is extensive and includes lengthy suburban routes and an underground city loop.
How to get around Melbourne by Bike 
Because Melbourne is quite flat, a popular way to explore the city is by bicycle. Melbourne has a public bike share program throughout the city. Instructions and prices are listed at each bike dock. There are bike tracks throughout the city but remember it is compulsory to wear a bike helmet. These can be purchased at a convenience store near the bike docks.
Driving in Melbourne
Driving in Melbourne is a bit of an art form. You need to be very aware of the trams for a start, and the infamous hook turn will leave many new motorists a nervous wreck. Read more about these hook turns here. Traffic turning right must often do so from the left lane to avoid blocking tram tracks. Read up and study this carefully before attempting to drive in the city. Also be very very aware of Australia's driving rules and how very strict they are.
There are many options on How to get around Melbourne on a short holiday or getaway, and it is easy. Melbourne is an amazing city, and one that you will want to visit more than once.