Explore Tokyo in the Land of the Rising Sun. Tokyo, the capital city of Japan is home to more than 13 million inhabitants. Tokyo is among the world's largest and most populated metropolitan area. This megalopolis is filled with rich history, culture, and just about any kind of entertainment that fits your fancy. Tokyo is a lot more affordable than many people realise.
A World Rich with Culture
The country of Japan is known as a mysterious land that was once ruled by powerful emperors. When the emperors of the past made the decision to take up residence in Tokyo, it changed this fishing village into the booming city it is today. The Imperial Palace, previously known as Edo Castle, is still home to the Imperial family today. Get historical glances of imperial influence on the culture through their theatrical dramas.
You might also like to read about some unusual characteristics of visiting Japan.
A Shoppers Dream Come True
Tokyo is home to a multitude of shopping districts offering you just about everything under the sun. Electronics, clothing, souvenirs, and much more can be found in the thousands of shops and department stores around Tokyo. Each shopping district in Tokyo has its own unique touch. Some districts mainly offer fashion for young people while others provide you with a ton of entertainment options. There are coffee shops in unlikely places like railways stations that are worth investigating.
Food in Tokyo
The population of Tokyo includes many foreign inhabitants with varied cultures. Because of this Tokyo offers a large variety of tasty dishes to choose from. Chinese, French, and Indian cuisine fills the menus of some of the best restaurants in the country. You will also find plenty of traditional Japanese cuisine in thousands of restaurants, several of which proudly hold a Michelin 3 Star rating.
If you like to discover strange foods then Tokyo offers several food markets that you are sure to enjoy. Among these is the Tsukiji Market, one of the biggest fish markets in the world. Watch them wield their Japanese knives, as they do in many restaurants and realise that food is also theatre in Japan. From just plain useful to downright strange, Tokyo's shopping districts have it all.
Districts to Explore Tokyo in the Land of the Rising Sun
Akihabara
This district in central Tokyo is famous for its many electronics shops. It is the center of Japan's otaku culture, which is why so many shops are dedicated to anime and manga. It is also the home to every electronic gadget you may want.
Shibuya
Famous for its shopping and entertainment. Shibuya is a center for youth fashion and culture. One of the most photographed areas of Tokyo is the large intersection in front of the station's Hachiko Exit. This is where you see all of the neon signs and massive video screens.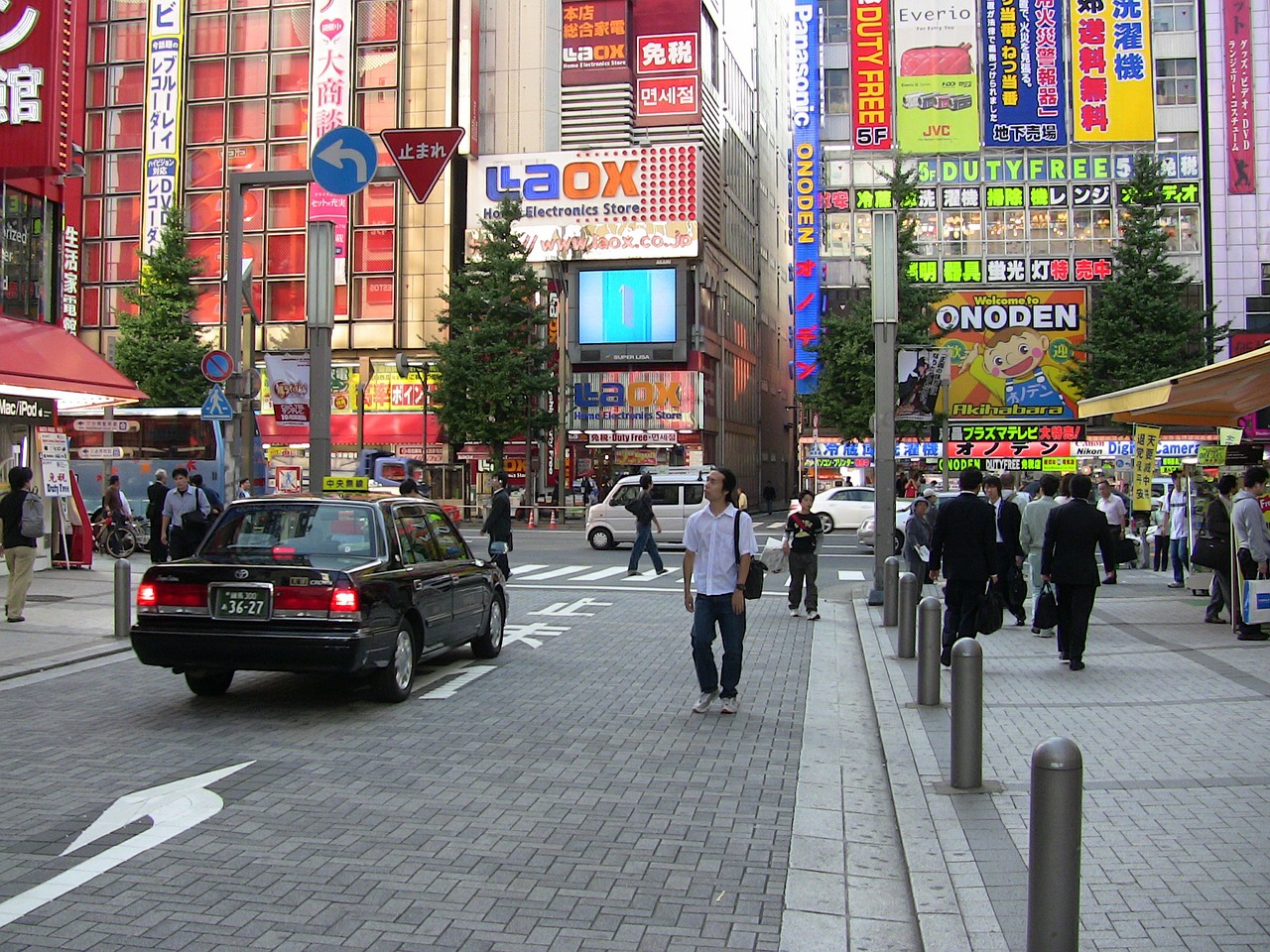 Harajuku
This is the center where you will see the extreme fashions favored by many Japanese youth. Takeshita Street is where you will see many of the people gathering particularly on Sunday when they participate in costume play, where they dress in anime costumes
Ginza
This is a major shopping and entertainment district of Tokyo and is where many people go when in Tokyo. It is very closed to the Imperial Palace. The heart of Ginza is the Ginza 4-chome Intersection, which is the junction of Chuo-dori and Harumi-dor.
Asakusa
Sensoji is a very popular Buddhist temple, built in the 7th century and located in the Asakusa district. The Nakamise shopping street in Asakusa is where you will find all of the plastic food that are seen in all of the restaurants.
Sights and Fun for Everyone
Tokyo has many cool places to see and fun activities for everyone to enjoy. Among the favorite attractions is Tokyo Disneyland, a huge family friendly theme park. It like stepping into a land filled with fantasy, future, and adventure. Disney Sea is a unique part of the resort that has various harbors and sections each with its own exciting theme. Other interesting attractions to visit include the Tokyo Dome City and the Tokyo Tower. If you are looking for a more quiet adventure, Tokyo has many different museums, parks, and gardens that are worth your visit.
Spend the Night in Comfort
After checking out all that Tokyo has to offer you are sure to be ready for a good night's rest. You will find that there are plenty of comfortable and affordable hotels in Tokyo that will not leave you feeling like you spent all of your hard earned money. Whether you are looking for a luxurious five star hotel or something more simple, Tokyo has outstanding accommodation. Most hotels are located next to their train stations which makes it perfect if you are not familiar with how to get around.
This city with its amazing imperial history has plenty of excitement and wonder to offer you in the Land of the Rising Sun.