There are many, many things to see and to do in Bali, and these are The Best Things to Do in Bali for First Time Visitors to this beautiful Indonesian island. Bali is a fun place to visit, and it is a tropical paradise. Depending upon the type of vacation you want, you can be as hedonistic and lie by a pool or on the beach, or discover the spirituality and culture of Bali.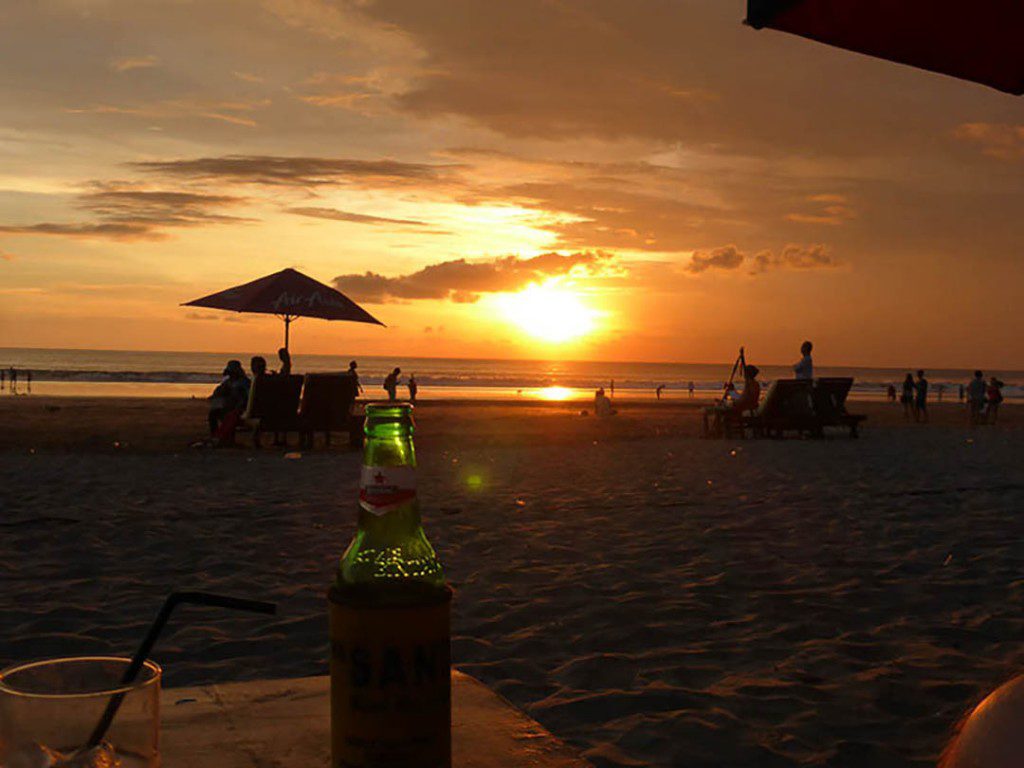 Where is Bali?
Bali is an island of Indonesia and is situated 8 degrees from the equator, in the Java Sea. Bali's location is 4,555 km from Australia. You will arrive at the Ngurah Rai International Airport. From there most hotels and lodgings will pick you up, or you can get a reasonably priced taxi.
What are the The Best Things to Do in Bali for First Time Visitors
Just visit Kuta because it is fun
You have probably heard that Kuta is a little ordinary, but in fact, it is a lot better than what you think. You need to know what to expect in Kuta before you go. Kuta is full of cheap clothing and souvenir stalls, and it is full of hawkers wanting to sell you lots of thins. Expect to be offered Viagra before breakfast, but you know what? That is part of the fun. The hawkers are very polite and a simple no thank you will suffice. Kuta Beach is where you will probably do your first surfing lesson, and it will be fun, even if the beach is not as clean as what you were led to believe. Just kick back, have a Bintang beer at one of the beach boys stalls on the beach, listen to some music and realize that Kuta is Kuta Kuta has many night clubs to keep you partying, and it also has some upmarket resorts where you can enjoy the finer things in life.
Getting around: walk, hop on the back of motorbike, or catch a taxi (just make sure you negotiate the price first.
Get Arty at Ubud
Ubud is in the mountains and is the arty and alternative place to visit in Bali. If you have seen the movie or read the book, Eat, Pray, Love then you know that this is the alternative scene in Bali. Ubud is not only home to yoga, wellness retreats and everything in between, but it is also a lovely place to visit for a short holiday and getaway. Make sure to visit The Ubud Monkey Forest in Bali is also known as the Sacred Monkey Forest of Padangtegal and is the sanctuary of the Grey Macaques In Ubud. Because it is a sacred site, you need to be respectful when visiting the Monkey Forest, as there are many temples in this stunning forest.
Take in the lush gardens at the Ubud Royal Palace, and where you can also see The Legong Dance & Ramayana, the famous Balinese dance performances.
Make sure to check out the Tegallalang Rice Terraces in Bali, as pictured in the featured image.
You could do a tour that takes in the traditional Balinese art at the ARMA Museum and Neka Art Museum, and Explore the leading collection of modern Balinese art at the Puri Lukisan Museum
Uluwatu Temple and the Kecak Dancers
Seeing the sun set over the ancient temple of Uluwatu and listening to the hypnotic chanting of the Kecak fire dance is a must do on your list of the Best Things to Do in Bali
This dance is based on the famous epic Hindu story of the Ramayana. Set at the beautiful Uluwatu Temple known as Pura Luhur, the dance attracts visitors from around the world. The temple itself is of a large spiritual importance to the people of Bali, as it is one of Bali's sacred directional temples protecting the island from evil spirits in the southwest.
Go Surfing in Canggu
Canggu pronounced Changuu, and Echo Beach are two of many fantastic places to go surfing in Bali. Canggu also enjoys an alternate lifestyle, with many people choosing to visit for the yoga, the coffee, and the surfing.
Trekking on Mount Batur
Trek a volcano as one of your top Best Things to Do in Bali
The sunrise trek to the summit of Mt.Batur (1717 meters) is a very good thing to do when you visit Bali. Expect to be picked up early from your hotel, which is generally in Ubud, and early as in 2 am, to trek to the top which will afford you a magnificent and very spiritual view of this beautiful island.
Eat Balinese Food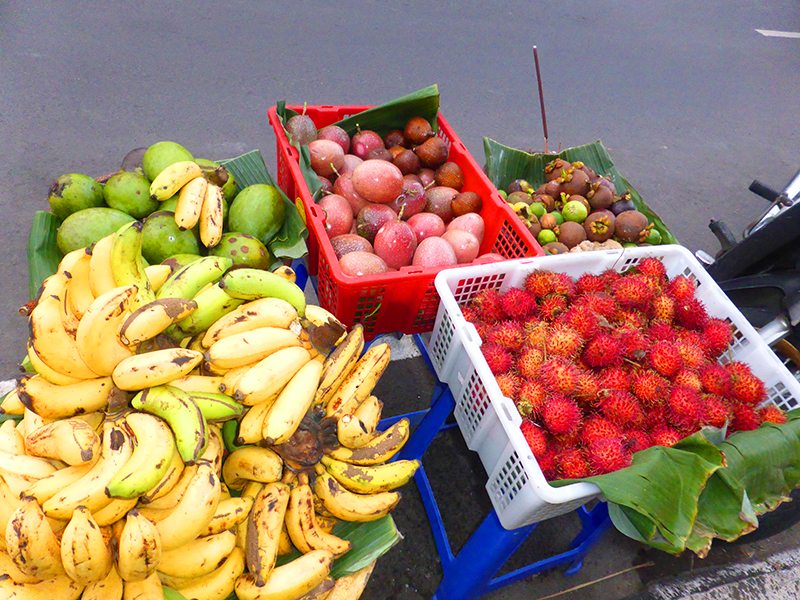 Local Balinese food is best found either from the street carts, or from a local warung, or café. The signature dish in Bali is suckling pig or Babi Guling. Fruits are a great thing to try in this hot climate, as is the local Bintang beer. Do a cooking and spirituality class
Shopping in Bali
Bali is a bit of a shopper's paradise. From fake to real, from ridiculous to awesome, you actually can buy a lot in Bali. Aways remember, 'let the buyer beware.'
There are many, many things to see and to do in Bali, and these are The Best Things to Do in Bali for First Time Visitors to this beautiful Indonesia island.
Cycle through the Rice Paddy Fields
You know you want to get your Eat, Pray, Love experience
Night Club it in Bali
Bali is pretty chic when it comes to cool places to go. Right up there are the beach clubs, and Potato Head Beach Club is one of the best. Make sure you book well in advance to have a chance of a place to people watch. Ku De Ta in Seminyak is another hotspot well worth the effort of visiting as is Nikki Beach Bali. If you can't handle the throngs of pretty young things, you can always grab a bean bag, a beer and watch the sunset as you listen to music on the beaches.
Do A 3 day Island Cruise
Why not explore the beautiful islands of Nusa Lembongan, Nusa Penida and Nusa Ceningan on a 3 day Island Cruise.
Where to Stay in Bali
Bali has you covered from private villas, to luxury resorts, to backpacker places to everything in between. The island is highly developed as a tourist destination.

Bali is a tropical climate, so it is hot and humid, and so you need to be aware that there will often be heavy afternoon showers, followed by extreme humidity. Cotton is your best friend in Bali.
Currency in Bali
The Indonesian Rupiah (IDR)
Getting around in Bali
The easiest way is by taxi. Just make sure you negotiate the price beforehand.
There are many many The Best Things to Do in Bali for First Time Visitors, and by following these you cannot go wrong.