Many people ask, which are The Best Islands in Hawaii to Visit. If you're dreaming of exotic destinations, beautiful beaches, glorious scenery and a laid back pace of life, Hawaii is the place for you. However, choosing which of the islands is the right one for your vacation can be difficult.
Do you love the excitement of the city lifestyle or the peace and quiet of secluded beaches? Are you drawn to the beauty of nature, or are water sports more your thing? Although Hawaii is made up of more than 125 different islands, there are only six which tend to attract tourists from all around the world, and each has something completely different and exciting to offer the traveler.
One of the best choices to make when visiting any of the best islands in Hawaii is to stay in one of the beautiful Hawaii beach homes, to ensure that you get the ultimate luxury experience, that you deserve on your vacation.
The Best Islands in Hawaii to Visit
Enjoy the Bustle of City Life on Oahu
If a vacation for you is all about excitement and attractions, Oahu is the island for you. Honolulu is America's 11th biggest city, and there is enough here to keep even the most demanding visitor entertained. Offering all of the amenities and appeal of a major urban center together with the atmosphere of a fun-filled holiday resort, you'll find plenty of luxury accommodation and fine dining to suit every taste as well as a host of fascinating museums, cultural sites and places of historical interest.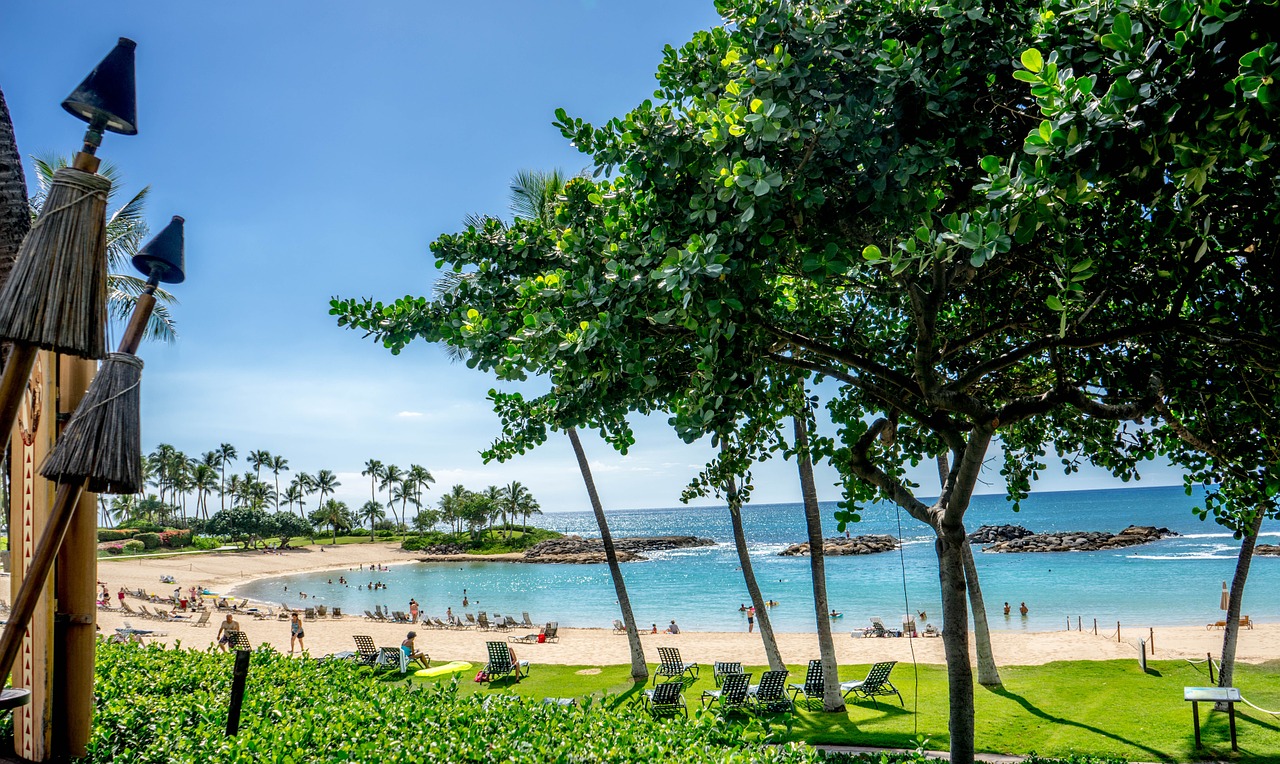 Of course, Oahu isn't all about the hustle and bustle, there are some gorgeous beaches here too, and the island is well known for its watersports. It is also home to some of the state's best-known places including Waikiki Beach, Diamond Head and, of course, Pearl Harbor. Oahu is also the ideal spot for party animals thanks to its many bars and clubs.
As the focal point of Hawaii's nightlife, this island boasts buzzing nightclubs, live music and dancing in vibrant venues across Waikiki, downtown Honolulu and Chinatown, and in Ward Centers. From jazz clubs to wine bars, there are countless lively nightspots where you can mingle with the locals. If you're looking for an all-action, 24 hour vacation, the island of Oahu should be your first port of call.
Get the Best of Both Worlds on Maui
While Oahu may be the busiest of the Hawaiian islands, Maui is often the most popular among tourists simply because it offers the best of both worlds. Bridging the gap between hectic city life and a rural idyll, there is a great mix of activities, attractions, and nature here. Maui is ideal for a short break or a  longer getaway.
While the South and West of the island are the most commonly visited areas, thanks to their impressive selection of beautiful holiday homes, there are some wonderful places to visit further inland and along the Eastern coastline. Here you can experience such amazing sights as the world's oldest dormant volcano, scenic coastal drives, and formal tribal battlegrounds.
Of course, as you might expect, the water is a big draw, and there is an impressive variety of activities to try, from snorkeling and diving to surfing and canoeing. Book a private kayaking tour, experience the thrill of parasailing over the ocean, or, for something completely different; you can even learn to swim like a mermaid!
A Big Island With a Big Heart – Big Island
Big Island certainly lives up to its name – it actually covers the same area as all of the other islands put together! Thanks to its size, it offers visitors outstanding diversity, and if you love the spectacular scenery and an active outdoor lifestyle, this is the destination for you.
Explore an amazingly varied landscape that comprises everything from lava fields to wild jungles and from snowy mountains to barren grassland. Where else in the world can you walk on lava and watch a volcano erupting? For those who love getting out into the great outdoors, Big Island offers a wealth of entertainment, from horse riding and hiking to birdwatching and golf.
With less of a touristy feel than some of the other islands, this is certainly a great place to experience the true Hawaiian way of life. There are some unforgettable experiences to enjoy here too, such as swimming with dolphins, going whale watching or ziplining across a ravine. This is also a great place to take a helicopter tour as you can see wonders of nature that can only be spotted from the air.
Get Back to Nature on Kauai
Travelers who yearn for peace and quiet and all things secluded will relish a break on Kauai. This gorgeous green paradise is a world away from the noise of the city and is a wonderful destination for simply relaxing and getting away from it all.
Known as the Garden Isle, Kauai truly deserves its nickname, being covered by seemingly endless amounts of flora and fauna. This is the ideal island to visit if you love getting back to nature and exploring the environment as this location has it all, from spectacular waterfalls to plunging canyons. Keen hikers will delight in hitting some of the state's most impressive trails including the Kalalau trail which follows the stunning NaPali coastline and the route through the Pacific's own Grand Canyon.
Here, you can really get off the beaten track since much of the island cannot be reached by car, and if you're looking for a romantic getaway, Kauai is hard to beat with its sandy isolated beaches. If you're looking for something a little more lively, you won't be disappointed. When the sun goes down, you can enjoy some great food at a world class restaurant, take a cocktail cruise or go to a traditional luau for some authentic entertainment including fire dancing, hula, and Polynesian storytelling. What could be more magical?
Whether you're a nature lover, a party animal or a sports fan, there's sure to find The Best Islands in Hawaii to Visit. So head out to the Pacific Ocean and get into that Polynesian spirit – the Aloha State is ready to welcome you!