The Best Bluetooth Tracker for finding stuff is Tile.
Have you misplaced something? Something you might really need? Your phone, your wallet, your keys, your passport, your luggage, your car, your dog, your mother, or even a stuffed Panda? Then the Best Bluetooth Tracker for finding such stuff is called Tile. Tile is a little tile that you add to that something that you often misplace, or are afraid of losing, and where a Bluetooth tracker will find it, a lot of worldwide Tile buddies.
How does this Tile Work?
The physical Tile is placed on the offending item and then connects to the Tile App, which uses the Best Bluetooth Tracker to help you be reunited once again. If You lose or misplace something with the little Tile on it, then Tile will help you find it. If it is close by then, you can trigger a search and rescue, and you will hear it. If it is further afield, then you use the world's largest lost-and-found community, who are fellow Tile users, to see if your missing object is near them. That's the jist of it, now let's look a little more closely, at the Best Bluetooth Tracker for finding stuff.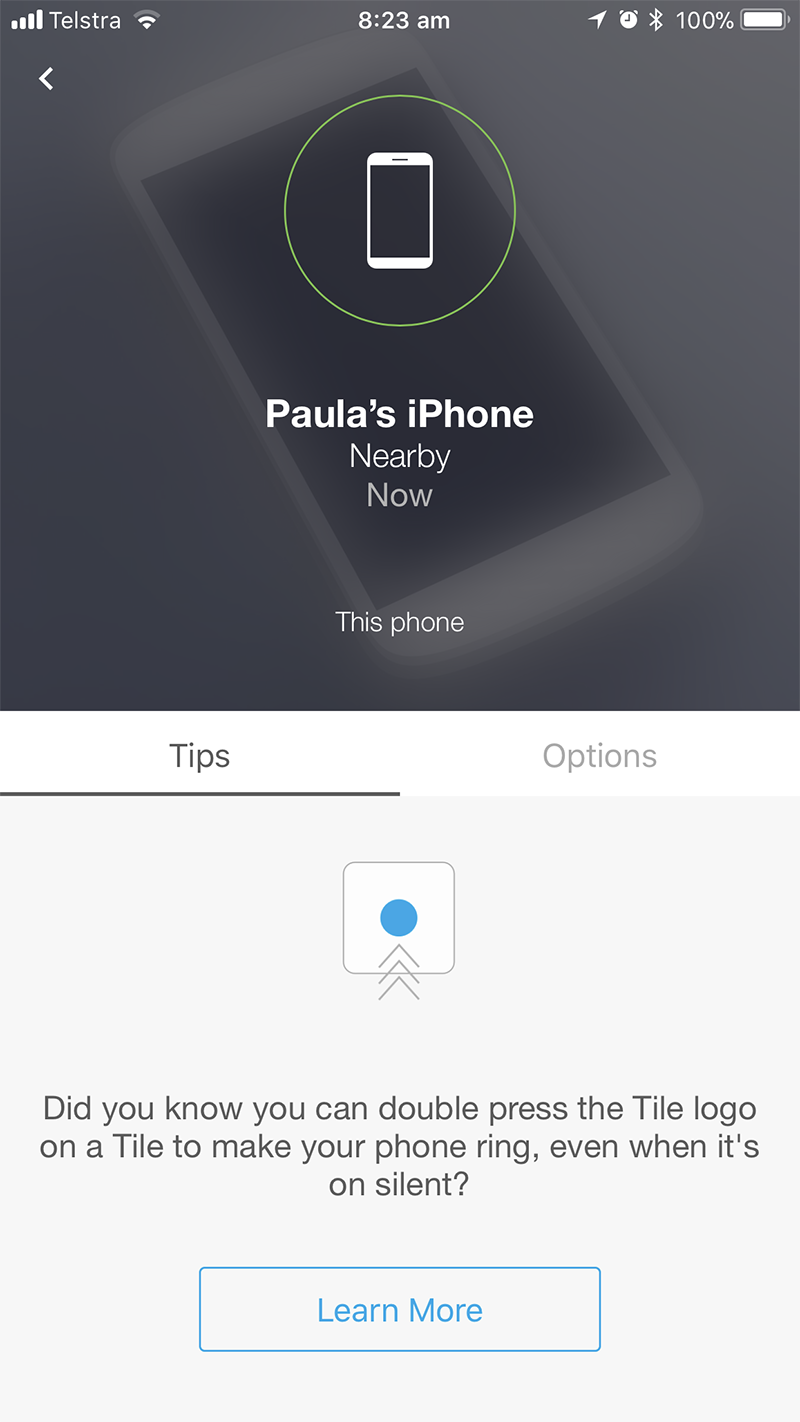 Real life scenario
Drop a tile into your luggage before you head off on your dream vacation. You are standing at the carousel, and your bag has not come out. Before you panic, you check your Tile, and yes, you can see on the map that it is being loaded onto the tail end of the baggage carousel. Now you are right to go for that pina colada.
This is How Tile works.
You buy the Tile, which is waterproof by the way and install the Tile app on your phone. You attach the Tile to your most valuable possession or the ones that you keep misplacing or losing. You install the app, set it up, and when you misplace your possession again, you just go to the app and tell it to find it, and then you will hear a loud ringtone so that you can locate it. You can also see where your lost property is on the smartphone app because there is a map if it is within the Bluetooth range of 60 meters.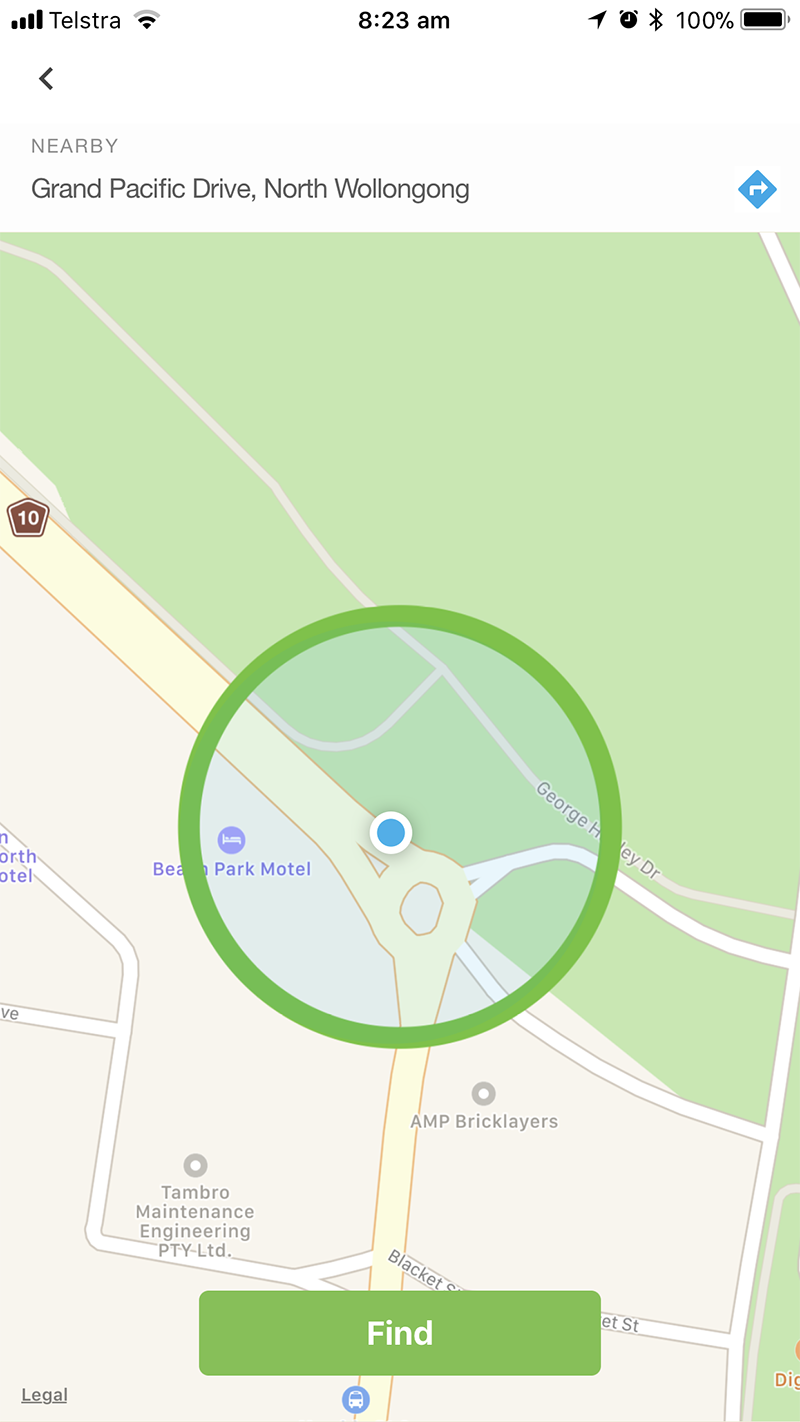 Real life scenario
Skiing in deep, deep powder in Nozawa Onsen, Japan. You fall and go under the snow, but your ski keeps going deeper and deeper into the snow. Tap the Tile app, and locate it's exact position because you can hear the Tile beeping at you…loudly. It's waterproof remember, and small and durable enough to be attached to your bindings, and not slow down your epic speeds.
Let's say, however, that you have lost something and it is miles away from you, even in another country, well that is where other Tile users will help you find it. This is like your very own search and rescue party. You tell your Tile app that it is lost, and anyone with the Tile app installed, and there are 230 countries and territories and lots of people, will help you to find your item. To date, Tile users have located over two million items. That's one colossal search party.
Real life situation
(true story) someones luggage was lost by airlines. The airlines couldn't find it (derr), but guess who did? The Tile massive search and rescue brigade did.
Styles of Tiles, the Best Bluetooth Tracker
There are two type of Tiles. The Tile Sport has the best range by far, with the loudest alarm, and the most extensive crowd-finding network for finding your stuff. Tile Style has identical functions to Tile Sport but has a fancier finish; it's the girly version according to my wife who has her Tile on her handbag.
The Tile Sport is small and unobtrusive. It is a round-cornered square about 1.6 inches (4.064cm) across and 0.2 inch (0.508cm) thick made of silver-and-dark-gray plastic with a metal border and a flat button in the center. An opening in the top left corner lets you attach a keychain, or lanyard, (you could put it on your dog, parent or child should you wish to)
The Tile Style has a similar design but is about 0.1in (0.254cm) shorter in each dimension and white with a gold border and button.
Setting up the Tile
It's easy.
1. You just launch the app
2. Tap a button to add a new Tile
3. Press on the Tile's center button when prompted.
4. In the app, you name the Tile whatever you like, like keys, and you can add a photo to remind you.
5. Once a Tile is paired with your phone, If you lose track of a Tile-equipped item that's still in Bluetooth range, you can see its current location on a map in the app, and/or optionally trigger the Tile's alarm to help you locate the item by sound.
The app walks you through everything, as do the instructions that come with the Tiles.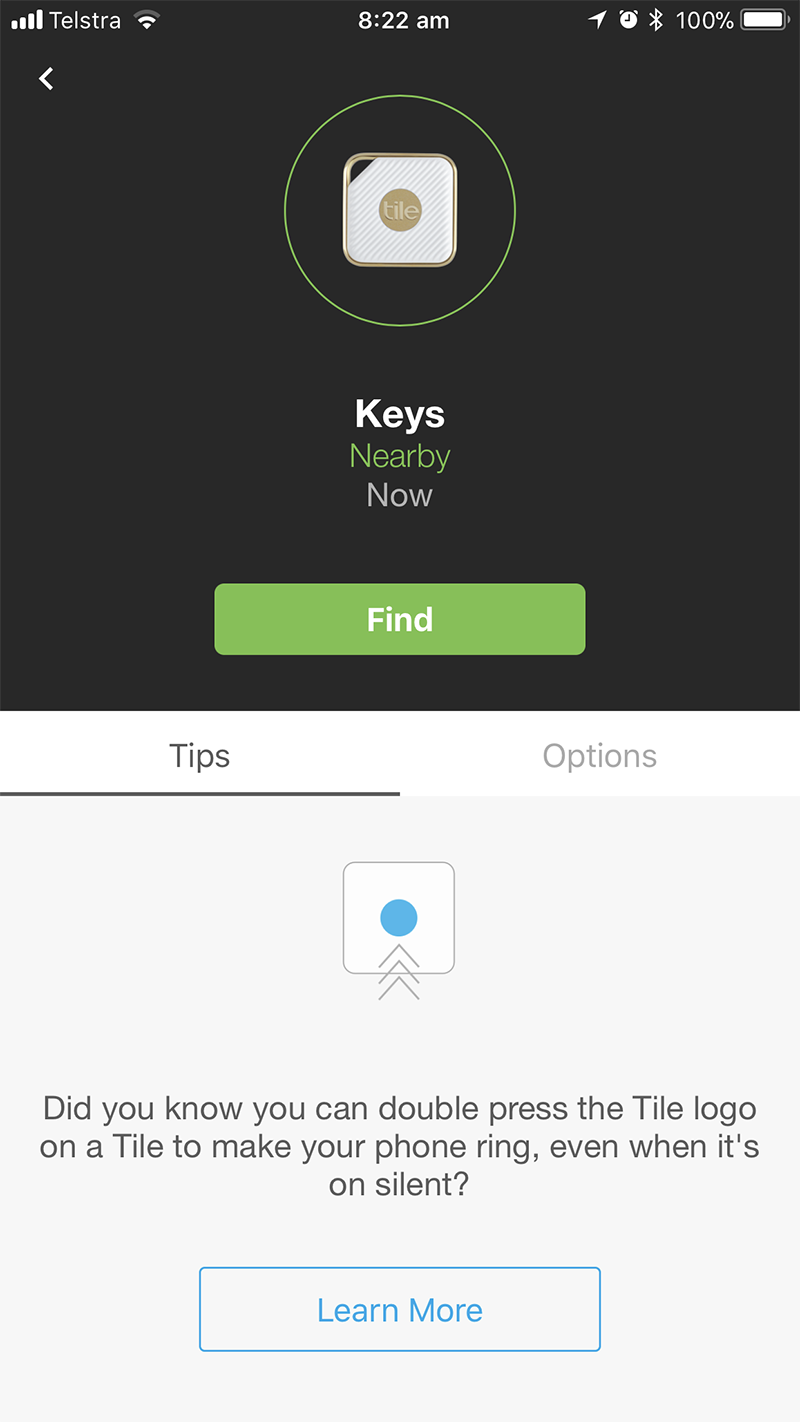 Cost of Tile Pro Series
RRP in Australia, $50 for 1 pack, $90 for 2 pack
You can purchase these at JB HiFi or Harvey Norman
Well worth it for the peace of mind for not losing your phone, keys, wallet, skis, kids, dogs or parent .. or, anything really.
The Tile Platform makes it possible for other companies to embed smart location into their own products. The company is based in Silicon Valley and is backed by Bessemer Venture Partners, GGV Capital, and Khosla Ventures. Tile is a top seller in retail stores and is sold online around the world. For more information, please visit TheTileApp.com.