A weekend in Florence, the beautiful city in the famous Tuscany area of Italy will leave you wanting a lot more. The city has a rich Renaissance history, with awe-inspiring churches, more galleries and museums than you could visit and a vibrant food scene. Local trattorias and the city's famous enotecas, or wine bars, are everywhere.
You can sit in piazzas for the weekend enjoying gelatos and watching the passing scenery. This is a good option, or you can get out and see some of the iconic things that have made Florence, a mecca for travelers.
If you choose the more active route, here are some suggestions.
Day 1 in Florence, Italy
Get up early and visit the Central market and enjoy the food and wines of this area. This is when the local people do their shopping, and it is teeming with activity.
Piazza del Duomo is Florence's religious heart, and home to the Cathedral of Santa Maria del Fiore, the Duomo, climb to the top to see the red roofs that signify Florence. Here you will see paintworks, sculptures and mosaics worthy of this art capital.
Santa Maria Novella is also a magnificent Gothic church in this Tuscan region.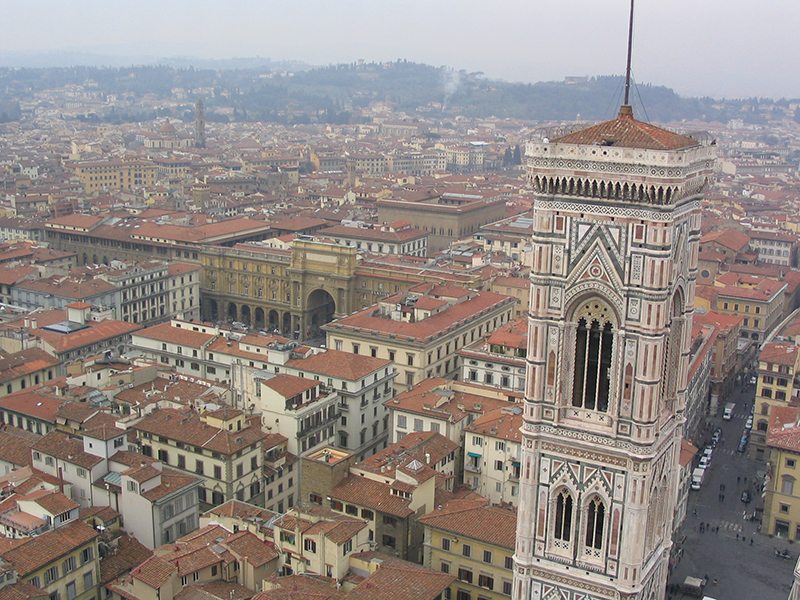 You have thoroughly deserved a chance to stop and to enjoy a glass of wine with some Tuscan cuisine. There are innumerable cafes and restaurant all over Florence, but heading away from the main piazzas, you will find some more authentic and local places to sample the delights of the region.
After lunch, it is time to wander Florence's ancient Ponte Vecchio, a stunning old bridge lined with buildings and shops, Perhaps you might choose to visit Pitti Palace, a beautiful old 15th-century home.
You might feel like do some shopping and here you will find some of the stars of Italy, like Gucci and Prada. Exploring the markets that line the city's squares is also fun.
Now it is time to select a trattoria, and enotecas to enjoy the food and wines of this city, and to watch the entertainment of life on the streets in Florence.
You will sleep well.
Day 2 in Florence
Have a morning of culture. Head to the Uffizi, which has an amazing collection of Renaissance works. Booking your tickets in advance or getting you concierge to do this for you, will save you time from the long queues. Concierges can get you anything, even at the last moment.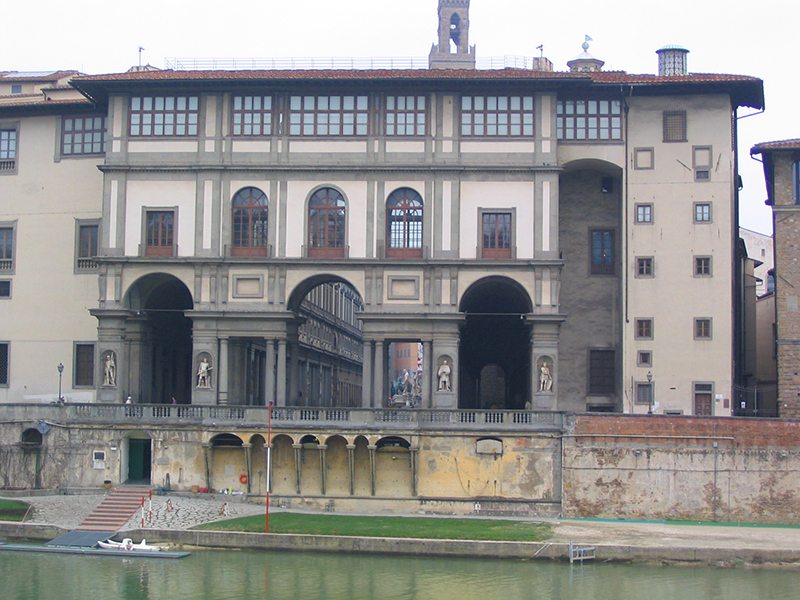 You need to go and to see Michaelangelo's David at Galleria dell'Accademia  .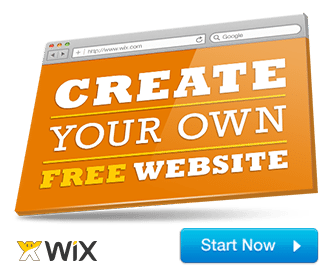 This famous statue is a masterpiece of Renaissance sculpture. Italian artist and architect Vasari said of it:
"Whoever has seen this work need not trouble to see any other work executed in sculpture".
Now it is time to sit and watch the world go by. Choose a piazza like Piazza della Signoria or head to Gelateria La Carraia, looking over Ponte alla Carraia and enjoy this laid back yet typical Tuscan city.
A Weekend in Florence is for lovers of history, art and architecture, and for lovers.