Here are 20 Visual Reasons to Visit Hoi An, Vietnam. This very popular and attractive city will entice you with its visual beauty, the Old Town, the very good food, and the easy lifestyle. To find out the best things to do in Hoi An, click the link.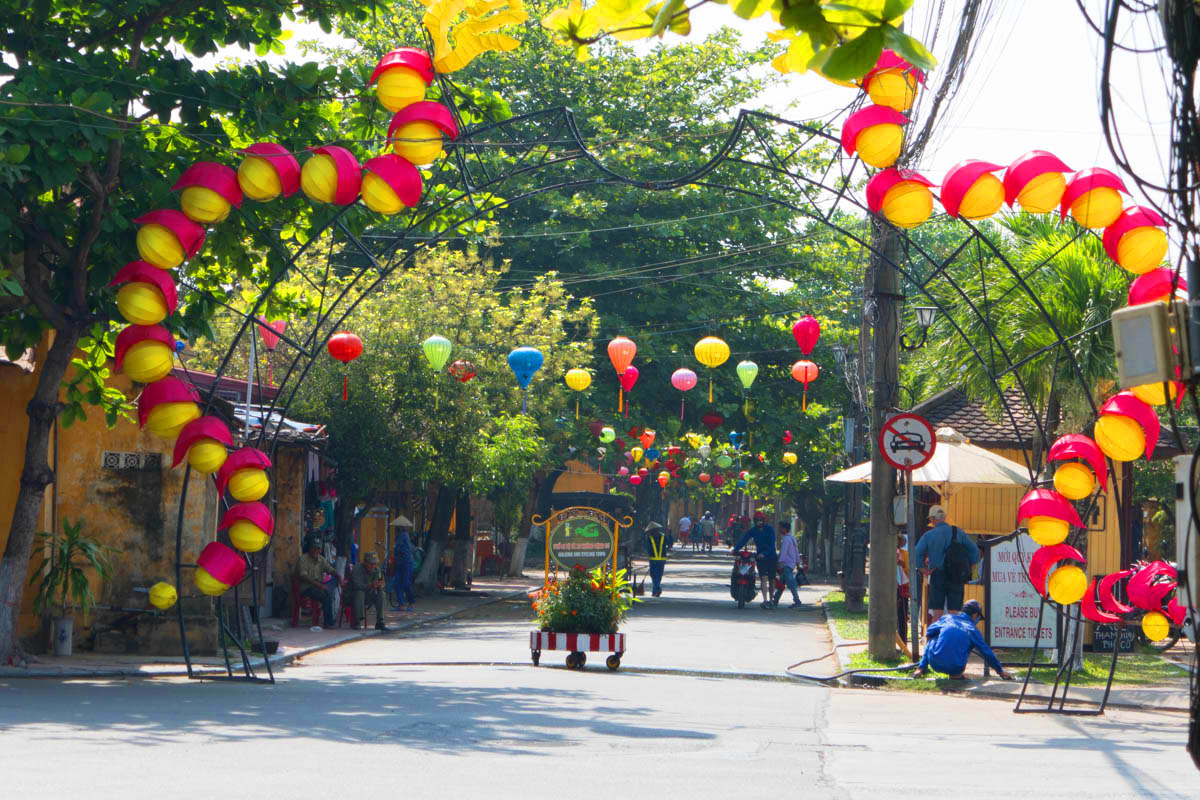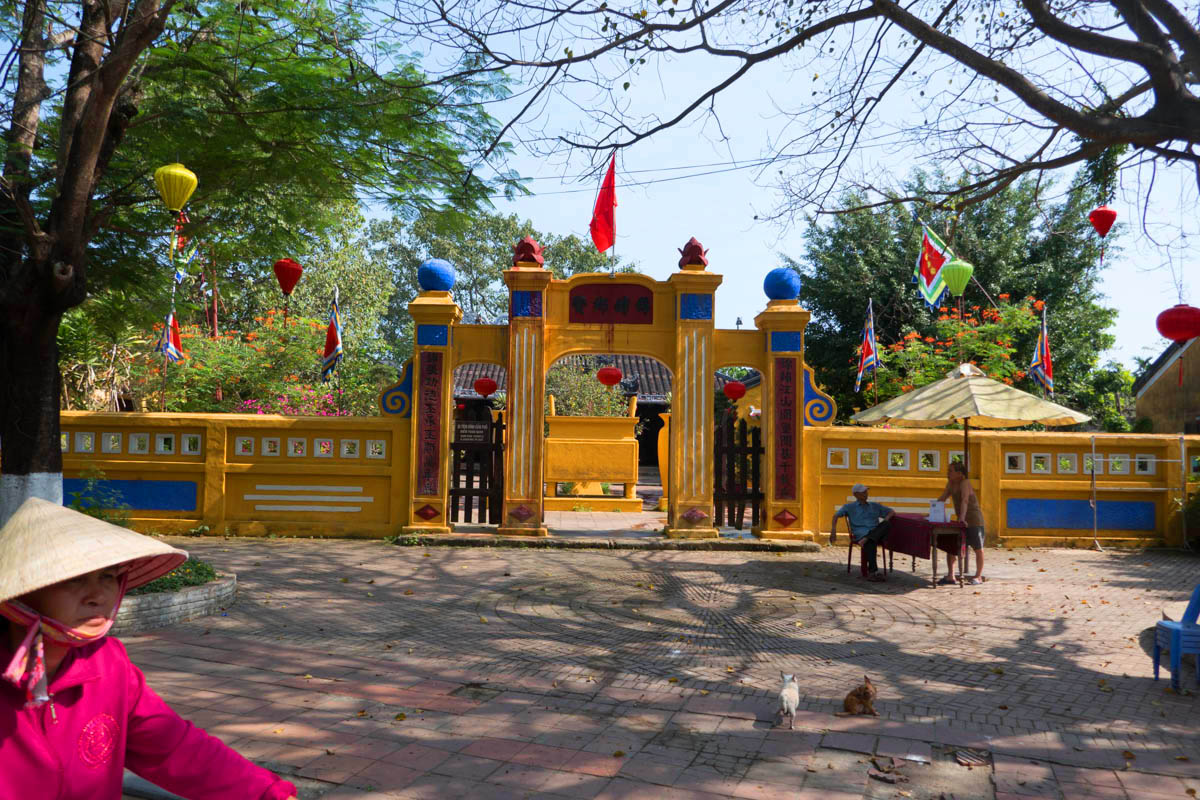 About Hoi An
Hoi An is a small town located on the coast of the East Sea in Quang Nam Province, in the South Central Area of Vietnam and around 35 kilometers away from Da Nang. The town is a well-known tourism destination rich with culture and history. It is also a UNESCO World Heritage site and known by many names like the Yellow City of Vietnam, the city of lanterns, and the tailoring capital of Vietnam. These descriptions are all correct as the city is yellow, and colourful lanterns hang throughout the town. It is also where many people come to get clothes made, and you might like to read how to select the best tailor here. To get a very interesting insight into the city, why not get a guide to explain Hoi An to you on a private tour.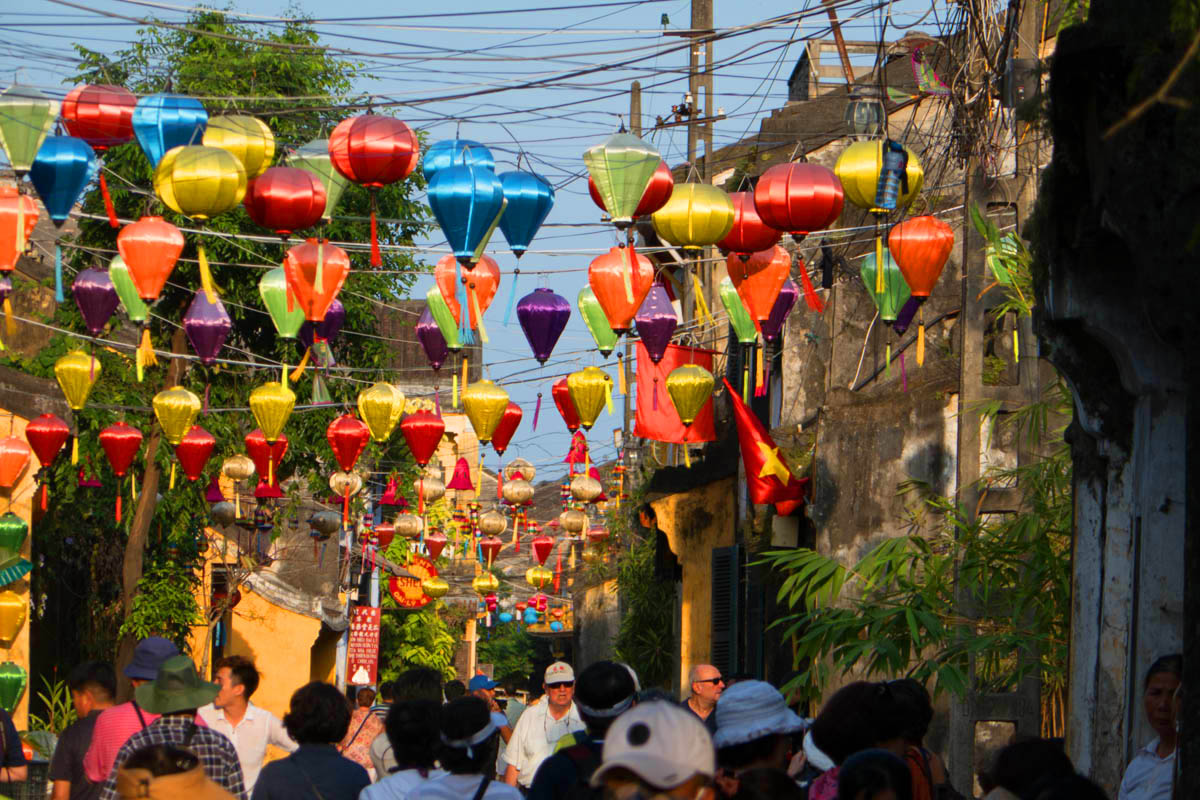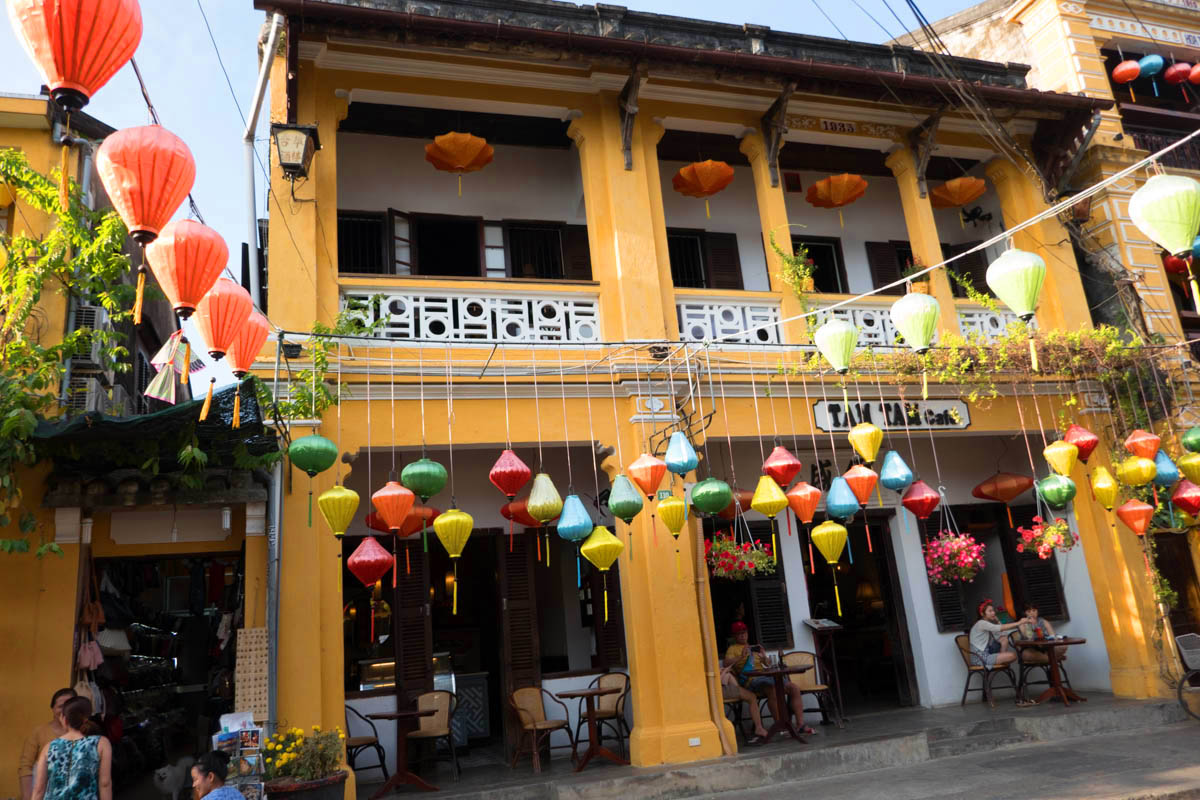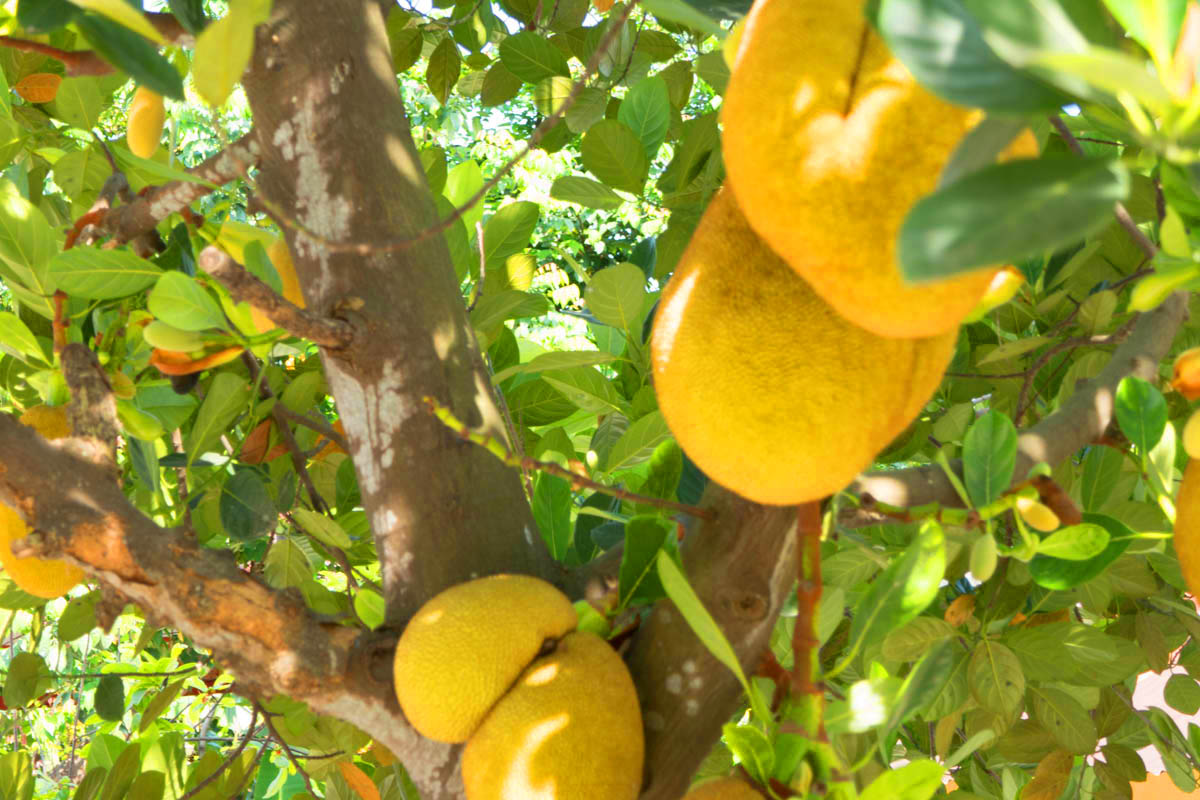 When you Visit Hoi An
The Old Town
An amazing way to explore Hoi An is to Cycle and eat your way through Hoi An, giving you some of the most authentic experiences.
Enjoy the UNESCO World Heritage charm of the Old Town when you visit Hoi An in Vietnam. During the 16th and 17th centuries, Hoi An was a busy spice trading centre. These days, the historic quarter is a captivating scene of old Vietnamese, Japanese and Chinese houses, which were once occupied by merchants whose homes and shophouses have been converted into galleries, antique stores, restaurants and bars.
Buy a ticket at the Hoi An Office of Tourist Services, 120,000 dong ($6), for entry to 22 historic temples, museums and assembly halls.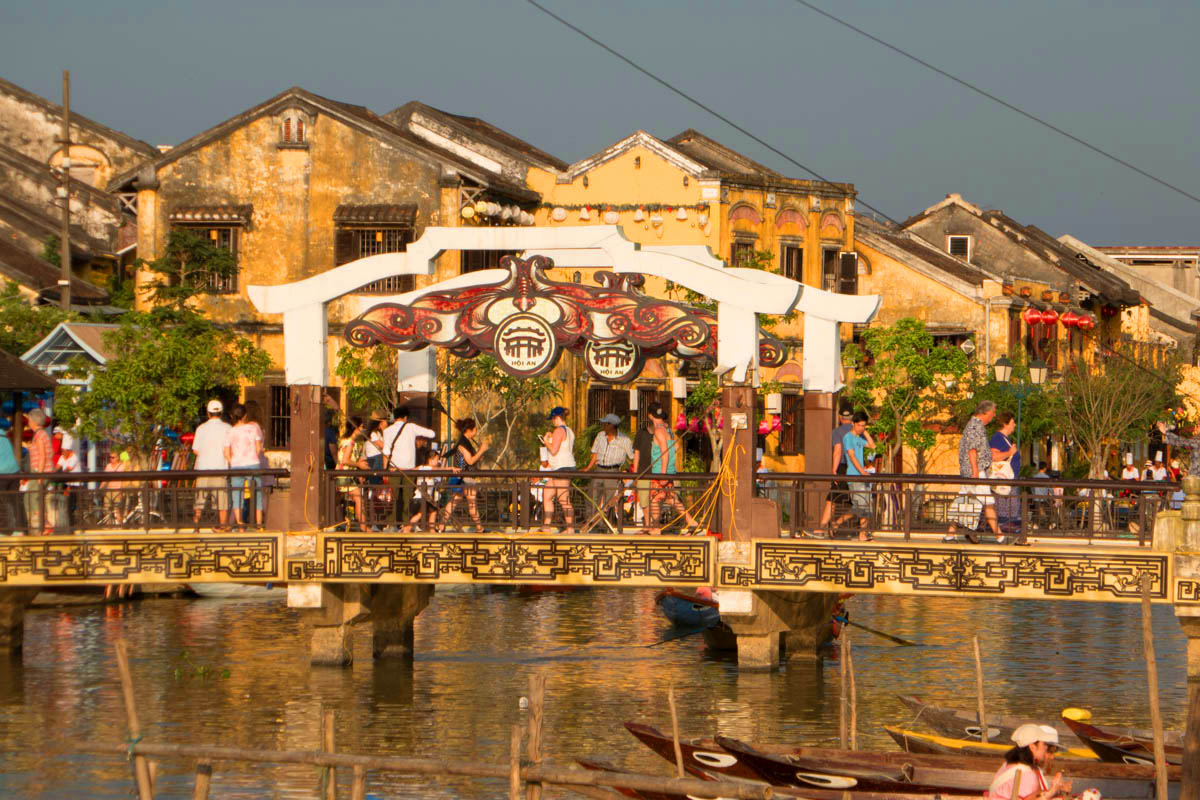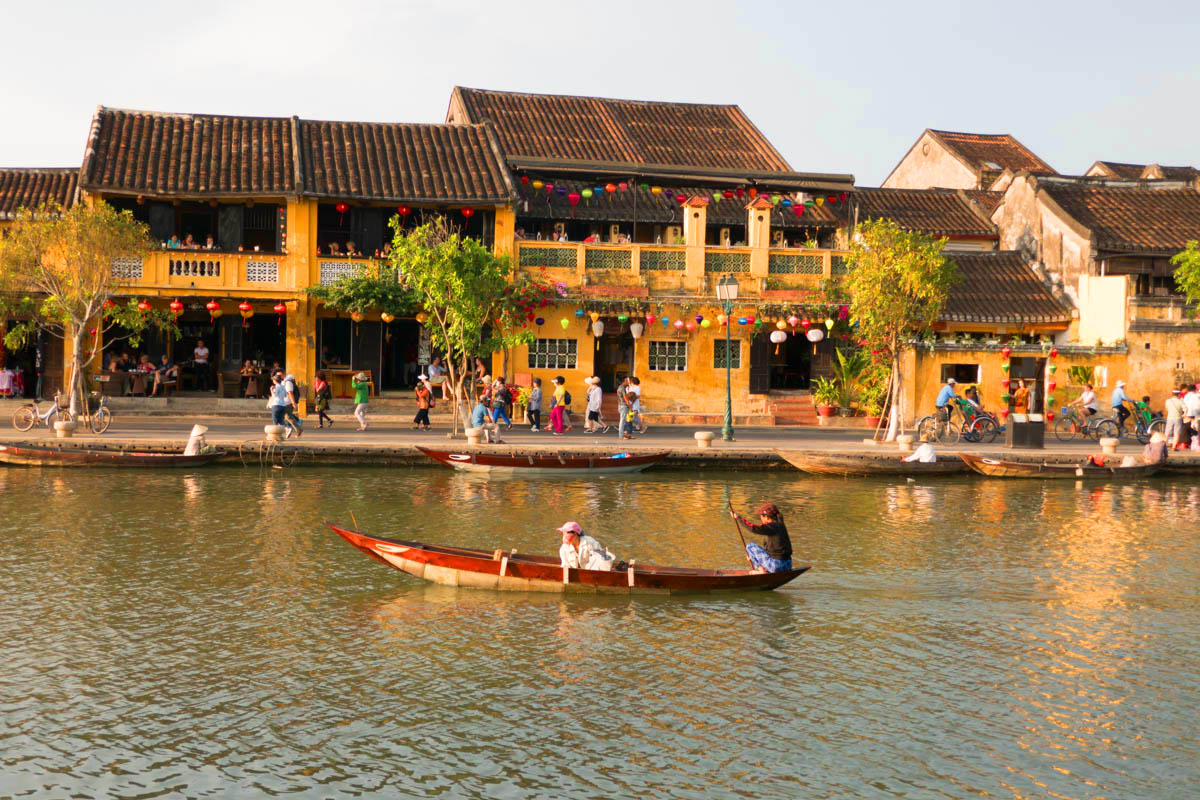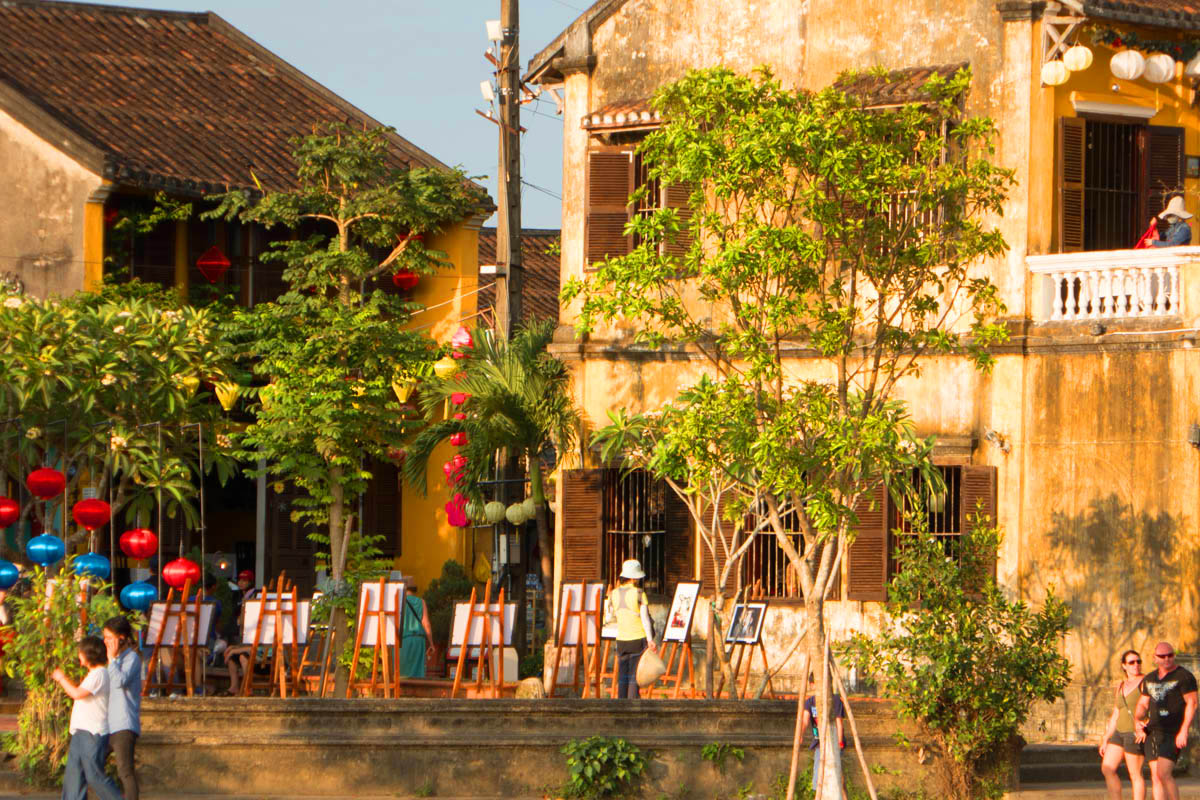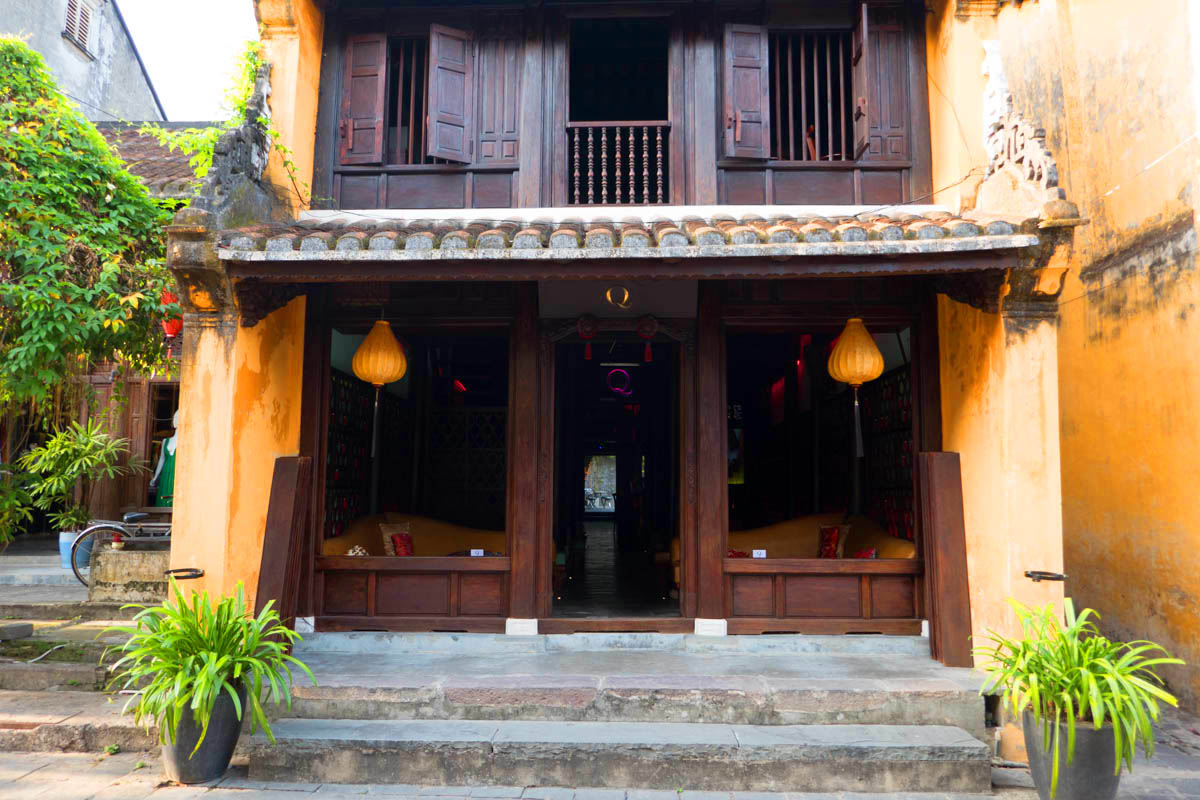 Basic Information about Vietnam
• Official Name: Socialist Republic of Vietnam
• Capital: Hanoi
• Currency: Vietnam Dong (VND)
• Time Zone: GMT +7
• Capital: Hanoi
• Populations: 91.70 million (World Bank 2015)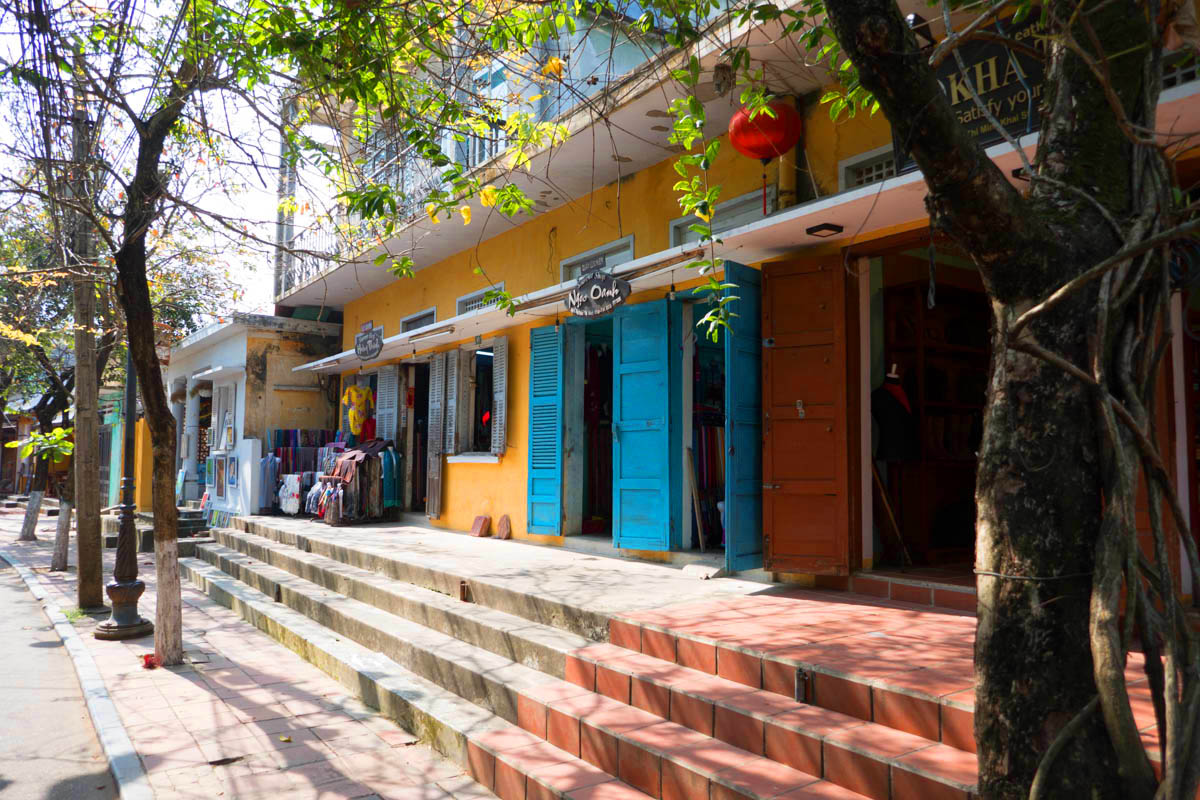 How to get to Hoi An
By car
From the centre of Da Nang, take either of the major bridges including Dragon, Han or Tran Thi Ly Bridge and head towards the beach. Upon reaching the beach, turn right on Truong Sa Street and travel straight to Hoi An. When in Hoi An area, for the shorter route to the Ancient Town, turn right to Hai Ba Trung Street. Then, turn right Tran Hung Dao Street, turn left to "10 thang 8" street, and the hotel is on the right-hand side.
It takes approximately 30-40 minutes by car depending on your starting point in Da Nang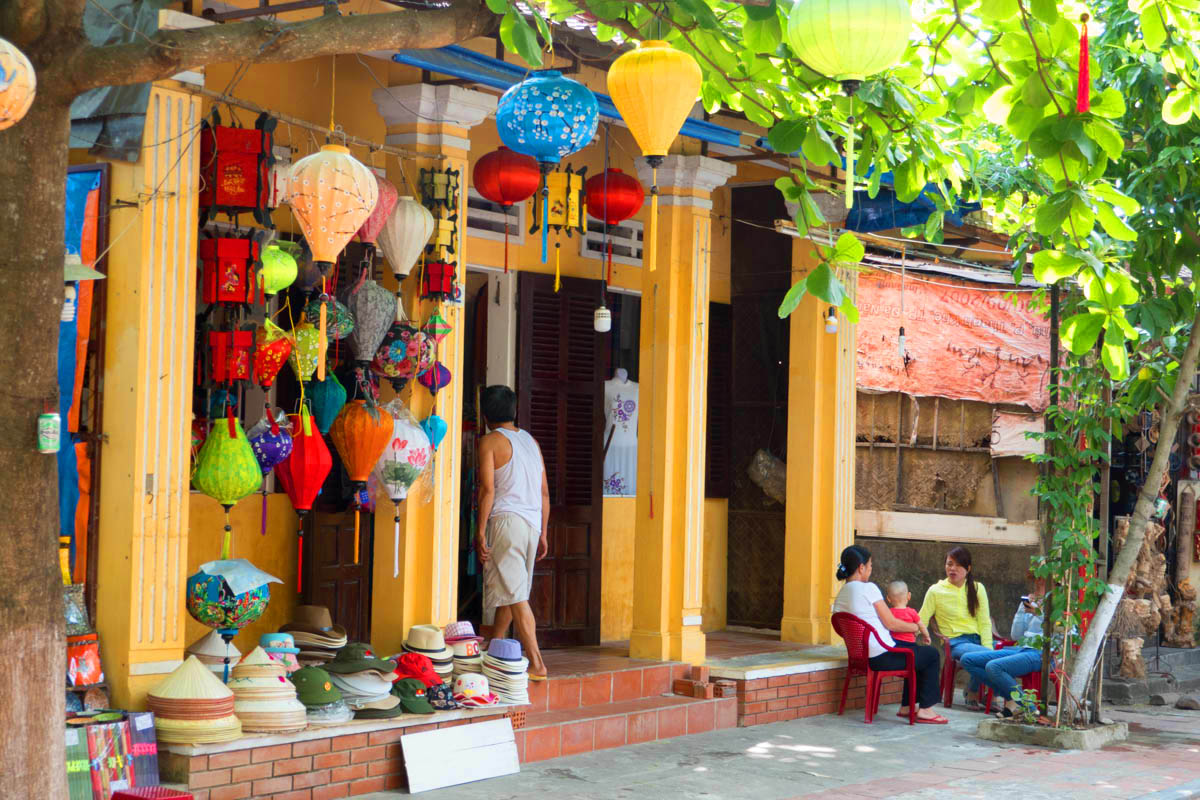 By taxi
Throughout Da Nang, you can easily pick up a taxi among multiple service providers. The route is the same as the route described above.
Notable taxi operators:
– Vinasun
– Mai Linh – Green one
These two operators allow payment by credit cards (Visa or Masters). Please ask the drivers beforehand.
The fee is approximately VND 700,000 – 800,000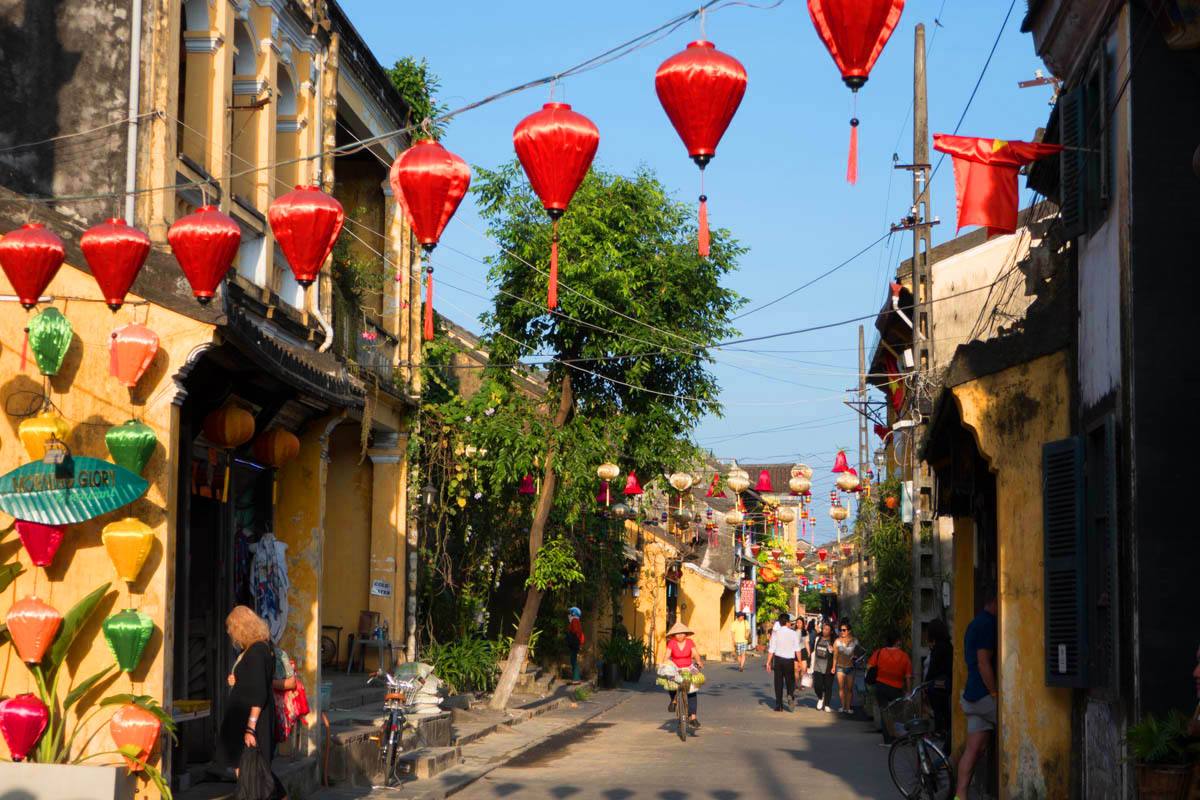 By bus
Public buses depart from various stops in Da Nang for Hoi An once every 20 minutes from 05:30 AM to 6:30 PM. The last bus from Hoi An to Da Nang departs every day at 5:00 PM. It will take around 1 hour or more depending on your pick-up point in Da Nang. The last stop of the bus journey is Hoi An's bus station. A ticket costs VND 20,000 per way either for locals or foreign tourists.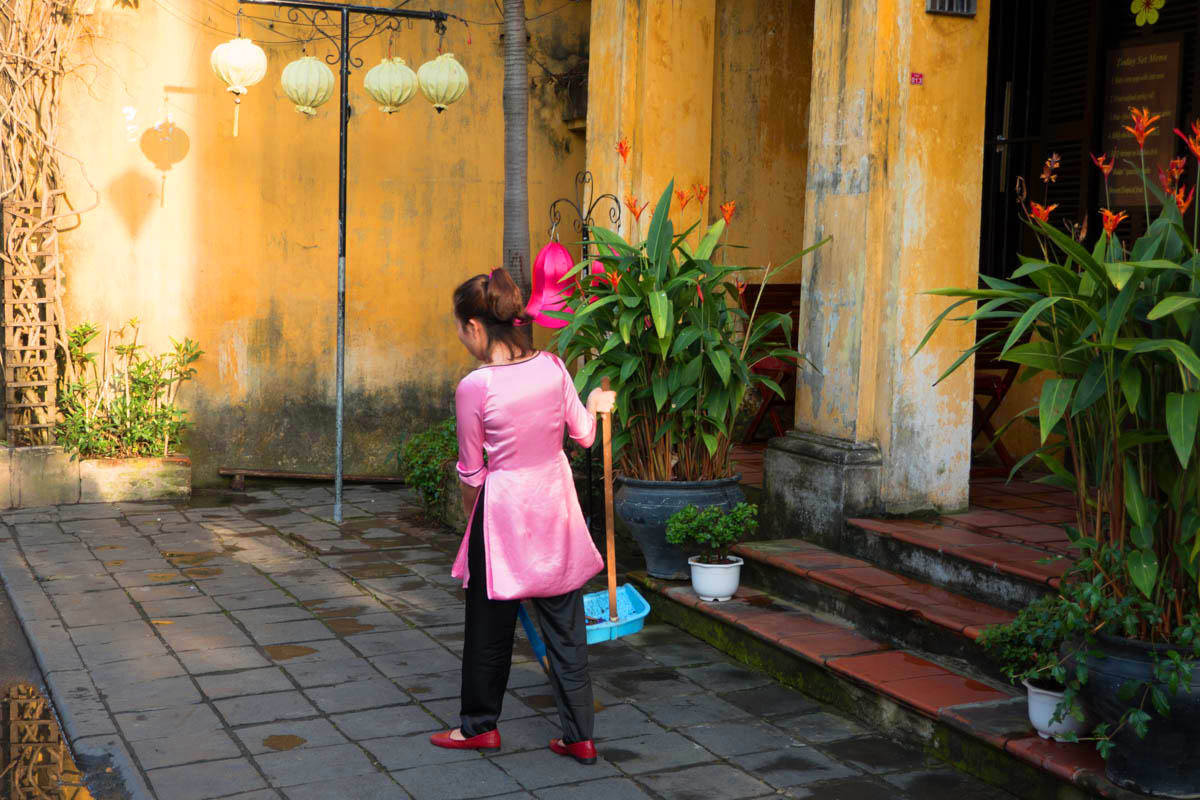 By motorbike taxi
Known also as xe-om, motorbikes can be easily rented from many places in Da Nang. A round-trip usually costs from VND 350,000 to 500,000 depending on your negotiation.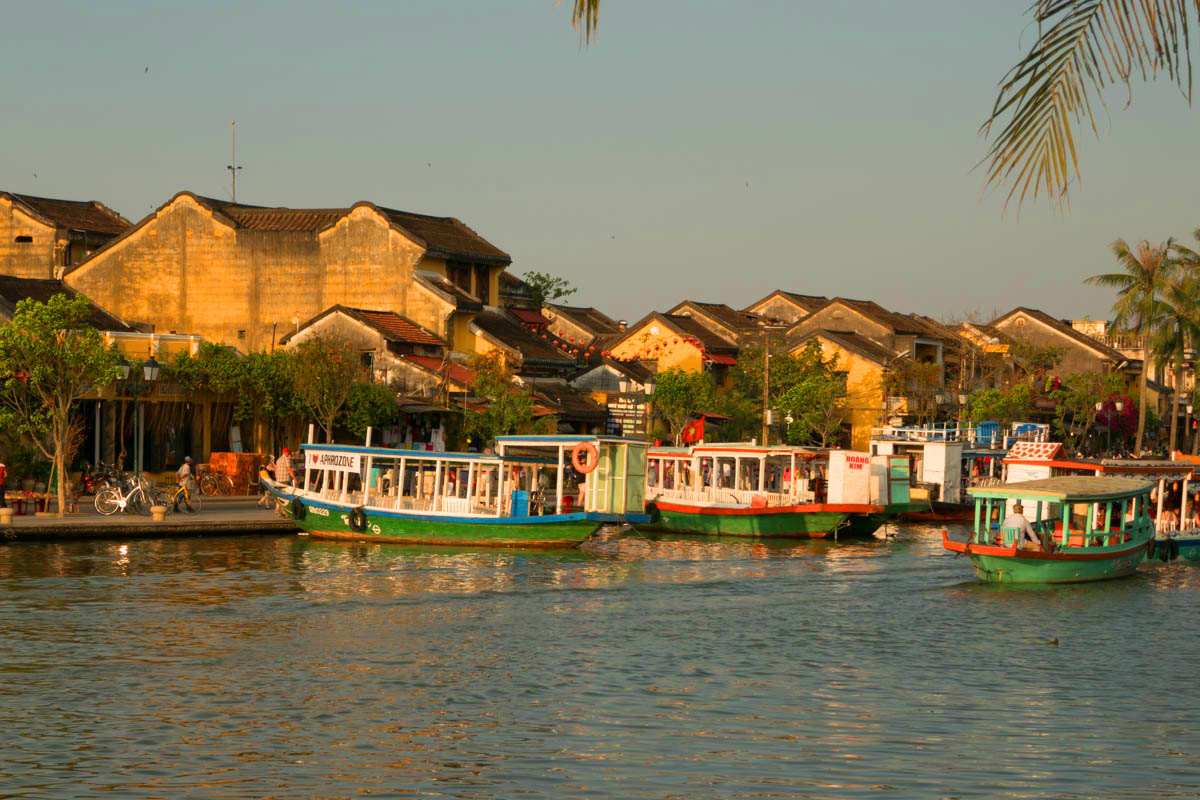 By rented motorbike
Costing about $5 per day, you can rent a motorbike, preferably an automatic version, to drive around Da Nang and to go to Hoi An.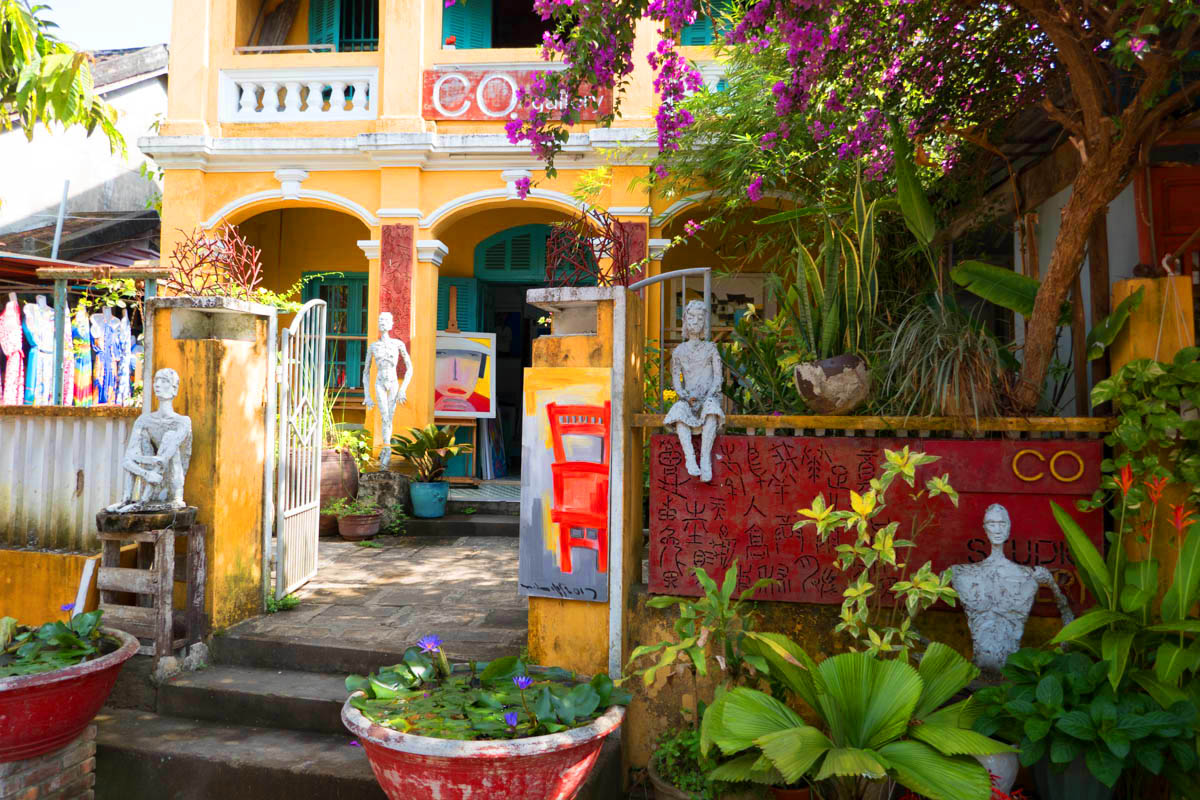 These 20 Visual Reasons to Visit Hoi An, should help you to decide to visit this highly unique and very beautiful city in Vietnam