It's been two years since we visited San Francisco, but it is a city you remember, so here are 10 Things not to be missed in San Francisco.
When it comes to iconic American cities, San Francisco has to be one of the best known. Famous for its Golden Gate Bridge, its cable cars, and Fisherman's Wharf, this spectacular Californian destination is not to be missed. There is something for every visitor to enjoy, whether they are looking for history, seafood, shopping or culture.
It is worth considering the San Francisco Explorer Pass, where you can choose from 20 top area sights and activities including the Golden Gate Bay Cruise. the California Academy of Sciences, the Exploratorium, a tour of AT&T Park and a San Francisco bike rental.
How to get around?
Getting around San Francisco can be just as much fun as the attractions themselves. Navigating the grid pattern street system is pretty simple on foot. However, some of the hills are deceptively steep. Luckily, the famous cable cars are a convenient and exciting way to explore. There are also buses and streetcars, and a great value Muni Passport gives visitors unlimited rides across the network for a flat fee. Another popular way to explore the city of San Francisco is to take the hop-on-hop-off bus.
10 Things not to be missed in San Francisco
1. Explore Fisherman's Wharf, San Francisco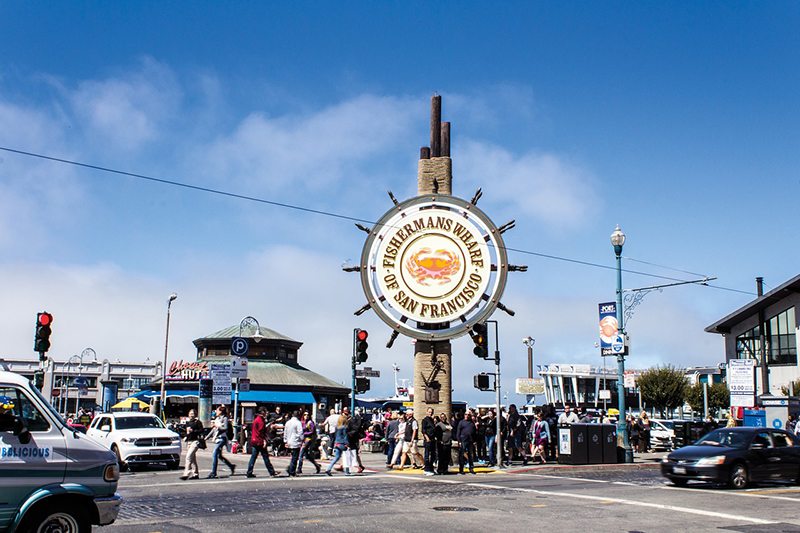 One of San Francisco's best known spots is Fisherman's Wharf, and what better place to begin your exploration of the city? There are plenty of attractions here including Ripley's Believe it or Not, the Aquarium and the Exploratorium – in fact, there's so much to do here that you could spend your entire trip here! Even if you don't want to pay to get into any of the attractions, you should take the time to see the resident sea lions and to enjoy a bowl of the world famous seafood chowder.
2. See the Sea Lions
Pier 39 is famous in San Francisco, and you can see the large sea lions at play. While you are there, head into Boudin Bakery, for their famous sourdough, and seafood chowder.
3. See The Golden Gate Bridge
No trip to San Francisco would be complete without taking the time to see the Golden Gate Bridge, arguably the city's most iconic landmark. Take a bus down to the Presidio area on the waterfront for a great view or walk across the 1.7 mile-long stretch if you're feeling energetic and have a head for heights. You can get an amazing panoramic view of both the city and the bay from the midpoint.
4. Take one of the famed San Francisco cable cars
The city of San Francisco is well-known for its steeper than steep streets meaning that the city is built on a lot of hills. 43 and counting. Many of the streets of San Francisco would make a mountain goat dizzy, so head for the cable cars to explore the city. A turntable is where a cable car begins and finishes. The gripman uses the cable to start or stop the cable car. The cables move at a constant 9.5 miles per hour. At Powell and Market streets, there is a cable car turntable that is the start of the two lines, the Powell-Mason and Powell- Hyde lines.
The Powell-Hyde line also starts at the Powell-Market turntable. It runs up and over both Nob and Russian hills. It ends at Aquatic Park near Ghiradelli Square.
Both The Powell-Mason line and The Powell-Hyde line lines end near Fisherman's Wharf, in different places and have very different routes, both worth exploring.
The signs on Powell Street cable cars are color coded. The yellow signs will head towards Bay and Taylor streets, and the red signs will lead towards Aquatic Park.
The California Street line runs East-West from the Financial District. It takes you through some of the iconic areas of San Francisco like Chinatown, and Nob Hill. It stops at Van Ness Avenue.
5. Visit the Rock
Alcatraz, the notorious former prison, is located on an island in the middle of San Francisco Bay. Though several tried, no inmate ever made a successful escape from "The Rock." The prison was closed in the 1960's. To reach the island, take an Alcatraz Cruises ferry from Pier 33. You could even do the Jail and Sail Alcatraz Tour and Twilight Bay Cruise
6. Lombard Street, the crookedest street and the painted ladies
Every year, hundreds of thousands of visitors walk or drive down its eight sharp hairpin turns. Surrounded by Russian Hill mansions and perfectly manicured landscaping and flowers, it is also one of the city's most scenic streets. The painted ladies in San Francisco are the Edwardian and Victorian houses that line the steep streets. Alamo Square's famous postcard row can be found at Hayes and Steiner Streets.
7. Enjoy World Class Shopping
San Francisco is home to huge department stores and quaint boutiques alike. Stop off at Union Square where you'll find an enormous number of shops in one concentrated location. If you haven't had enough of window shopping here, you can walk a couple of blocks to Westfield Mall for an even greater selection. You could even hop on a bus towards the Ferry Building and pick up some delicious free samples.
8. Travel The World through Chinatown and Little Italy
In San Francisco, you can tour China and Italy without ever leaving the USA! Hop on a cable car and head to the famous Chinatown, with its entrance that is guarded by the Dragon's Gate. From there, it's a short distance to Little Italy where you can indulge in some authentic pizza.
9. Enjoy Culture And Nature in San Francisco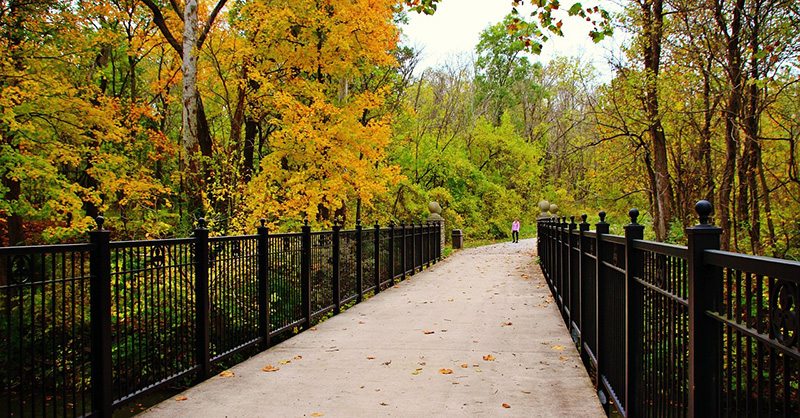 The Golden Gate Park is a wonderful place to enjoy culture and nature in one beautiful spot. Packed with attractions, this is another place where you could spend your entire stay. A thousand acres of public grounds is home to numerous cultural attractions such as the De Young Memorial Museum, a Japanese Tea Garden, the Academy of Sciences and the Conservatory of Flowers. Take a stroll surrounded by natural splendour and relax in a beautiful environment.
10. Explore Ferry Building Marketplace
Here you will see the best produce that California has to offer. There are pop up stalls, established cafes and restaurants, and all offering amazing fresh food. You can reach the marketplace via the Embarcadero BART/Muni Station and several public buses lines.
5 Amazing place to stay in San Francisco
Our recommendation: Hotel Zephyr San Francisco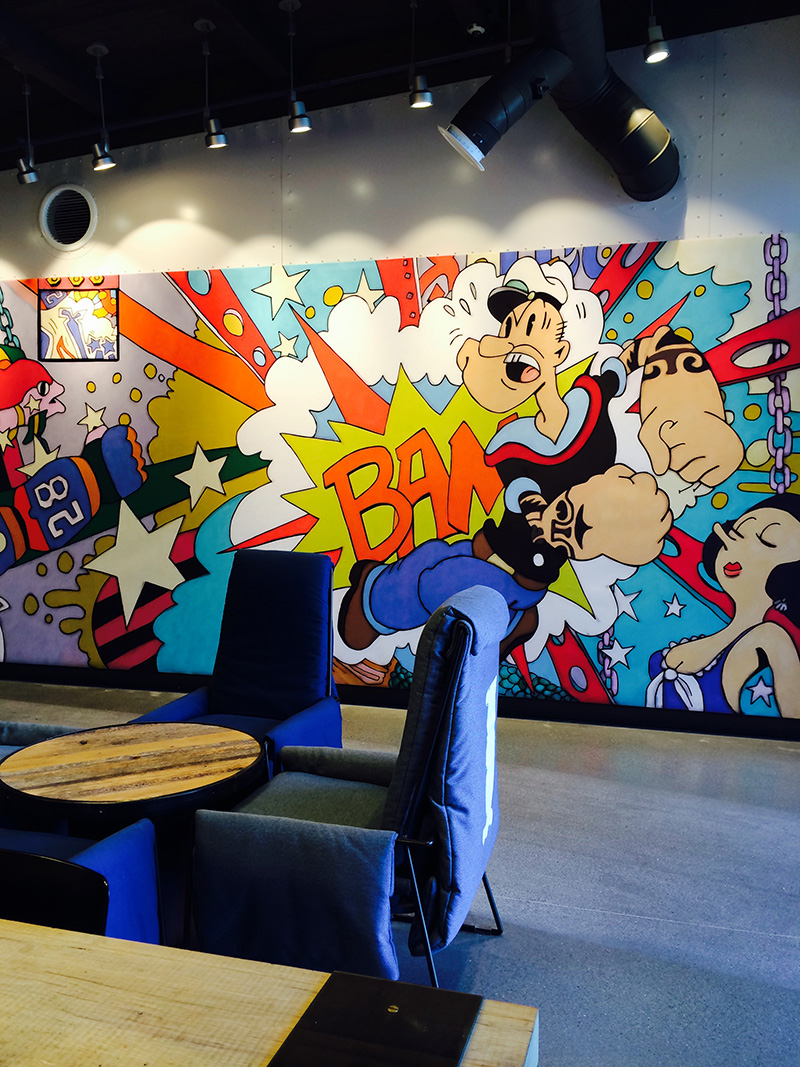 Hotel Zephyr is in an amazing location. The hotel is fun, vibrant, arty and witty.
Get the latest prices and reviews from TripAdvisor here.
Other Places to Stay in San Francisco
The Ritz-Carlton, San Francisco
Get the latest prices and reviews from TripAdvisor here.
Argonaut Hotel, A Noble House Hotel
Get the latest prices and reviews from TripAdvisor here.
The Marker San Francisco, A Joie de Vivre Hotel
Get the latest prices and reviews from TripAdvisor here.
Taj Campton Place
Get the latest prices and reviews from TripAdvisor here.
These are 10 Things not to be missed in San Francisco.