Seminyak is one of the most trendy places to stay on this lovely tropical island, and we share the 10 Best Things to Do in Seminyak, Bali. This guide starts your stay by visiting Balinese temples, then has you doing some yoga, going for coffee, doing some beach sports. We fit in a bit of shopping, the compulsory massages that Bali is famous for before we end up at the beach bars and the upmarket clubs. This guide provides practical advice, as well as where to stay in Seminyak, where to eat and more. There are some amazing cheap holiday packages to all areas of Bali.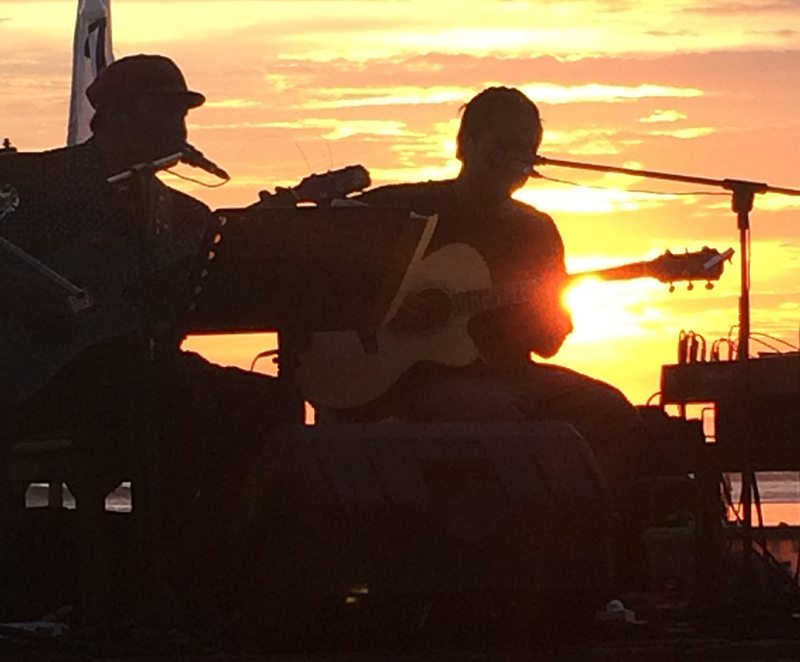 If you are a first time visitor to Bali, you might like to read this article.
Where is Seminyak, Bali?
Seminyak is an exciting place to stay in Bali. It is north of both Kuta and Legian, and just south of the surfer's paradise of Canggu. To say that the boundaries between each of these areas are blurred, would be an understatement.
From the southern end of Seminyak to the northern end is only a five km journey will take you at least 40mins. The traffic in this area can be quite bad. A taxi will only cost you about $5, and you get your own private tour of Seminyak, as you observe the none-to-subtle in Seminyak.
How to get to Seminyak from Bali Ngurah Rai Airport
Most hotels will have free transport, but you can also get a fixed meter taxi. You should not pay any more than 60,000 rupiahs ($5.70AUD, or $4.40US)
Weather in Bali
Bali is hot and humid. Wear lightweight cotton, and always have a sarong with you. This is necessary when you visit the temples, but also handy to keep the relentless sun off you, or to dry yourself after a dip in the sea.
Staying in Seminyak
You are spoilt for choice when deciding where to stay in Seminyak. There are some excellent Bali holiday deals and packages to be had, even for the most high-end resorts. Make sure that your resort has everything you want, like swimming pools, free internet, and free breakfast. I think every resort that we have stayed at in Bali has all of these and more. Bali is one of those places where they pride themselves on you being their number one priority.
10 Best Things to Do in Seminyak, Bali
1. Culture in Seminyak
Pay your respects at Pura Petitenget or Petitenget Temple referred to as 'Pura Petitenget' by locals. Pura Petitenget is one of six important sea temples in Bali. The Balinese people are very spiritual, and if you get up early in the morning, you can see the priests walking down to the water. The temple's name means 'magic box' which was owned by a priest called Nirartha who would have lived in the 16th century.  Visit Pura Masceti. The temple of Pura Masceti is an agricultural temple where the agricultural works go to worship, to pray for a good harvest.
2. Do yoga in Seminyak
Seminyak is famous for yoga, as is all of Bali. There are many yoga studios, and yoga retreats across the island. It is not difficult to find various yoga classes in Seminyak including the popular Ashtanga. You can also do Tai Chi classes in Seminyak.
3. Coffee in Bali
Bali has great coffee.You got lucky that so many Australians, known for being coffee snobs have influenced this. Try Revolver Espresso at Jl. Kayu Aya Gang 51, Seminyak, Sacred Ground at Jl. Arjuna ( Double Six Street ) or Watercress Bali at Jalan Batu Belig No.21
The local Balinese coffee is Kopi Luwak. The civet or Luwak eats the beans, poops them out, and then the coffee is made from the excrement. Remember that Kopi Luwak is shrouded in controversy as to whether the civet or Luwak has been caged, so be careful
4. Go Horse riding in Seminyak
A pleasant way to explore Seminyak and head up the coast to the surfer's paradise of Canggu is on horseback. These are generally a 2-hour ride, but one that you won't forget. Best done at sunset so that you can get some dramatic photos.
5. Go surfing at Seminyak Beach
Learn to surf at Seminyak Beach though be aware that depending on when you go, the water is not always the cleanest. In fairness, a lot of it flows in from other countries, and the local people are trying to clean their beaches and save their turtles. When the sea is clean, there are a never-ending amount of surf schools. If you don't feel like surfing sit at one of the beach bars.
6. Go shopping in Seminyak
Bali has always had a lot of markets, and mostly they sell crap, but it is fun to wander around and see the latest sayings on T-shirts. However, in Seminyak in particular, there are some amazing designers producing some lovely items. Head to Jalan Laksmana for some of the more desirable pieces.
7. Have a massage in Seminyak
It is de riguer to have a foot or a full body massage before heading for the sunset action, and if you look around and talk to a few people, you will get a satisfying massage. Otherwise, you will end up in a place you can never tell your mother about. There are many luxury resorts with spa facilities and these have rainforest music that help you to relax or make you desperate to pee.
8. Eating in Seminyak
From local warungs like Warung Murah, at Jl. Arjuna No. 99, to SisterFields at Jl. Kayu Cendana No.7, Seminyak, or across the road for some fantastic Malaysian food at Tiger Palm Restaurant, you will have food to cater for all tastes, not to mention the fresh fruits that are abundant in Bali.
9. Beach bars in Seminyak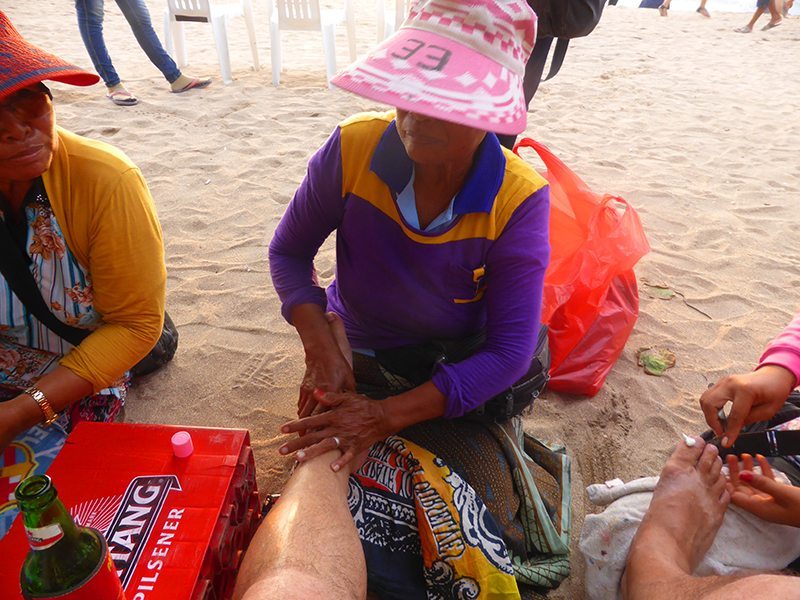 Seminyak has the beach, and a large number of beach bars and cafes. One of the best things to do is to sit on a colorful bean bag at Double Six Beach as the sun sets, listening to music and drinking Bintang. Everyone flocks to one of the many beachside bars because they are just fantastic places to chill out, and have a cheap Bintang and watch the truly epic sunsets.
10. Trendy Clubs in Seminyak
Potato Head Club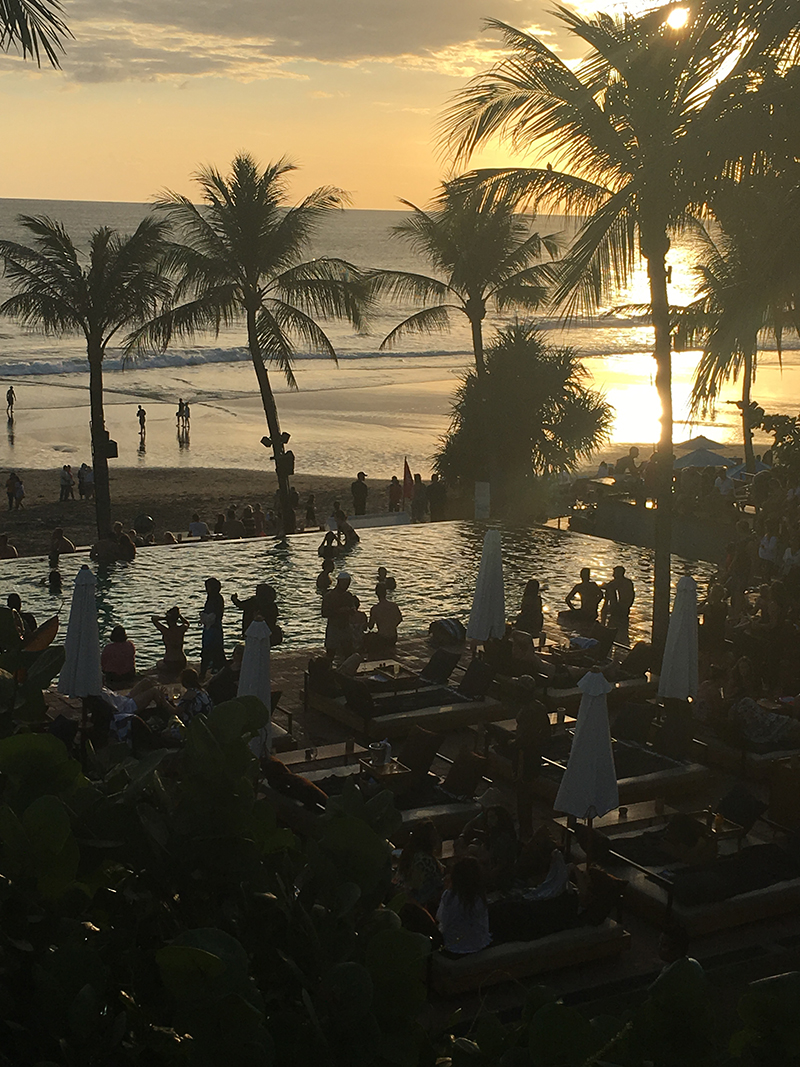 Potato Head Club is a must do experience in Bali. The beach club is home to an open-air restaurant, cocktail bars, pools and many parties, as in many parties. Book ahead to get your spot in this very popular club.
Address: Jalan Petitenget No.51B
Ku De Ta
You can spend a day at Ku De Ta, one of Bali's trendiest hotspot beachside venues. It is well worth booking ahead. As there is a lot to see, do, and the cocktails are to die for.
Address: Jl. Kayu Aya No.9, Seminyak
Cocoon Beach Club
Cocoon Beach Club is just party central, where all the trendy and not so trendy people go for what is one giant and never-ending pool party.
Address: Jalan Double Six No. 66, Blue Ocean Boulevard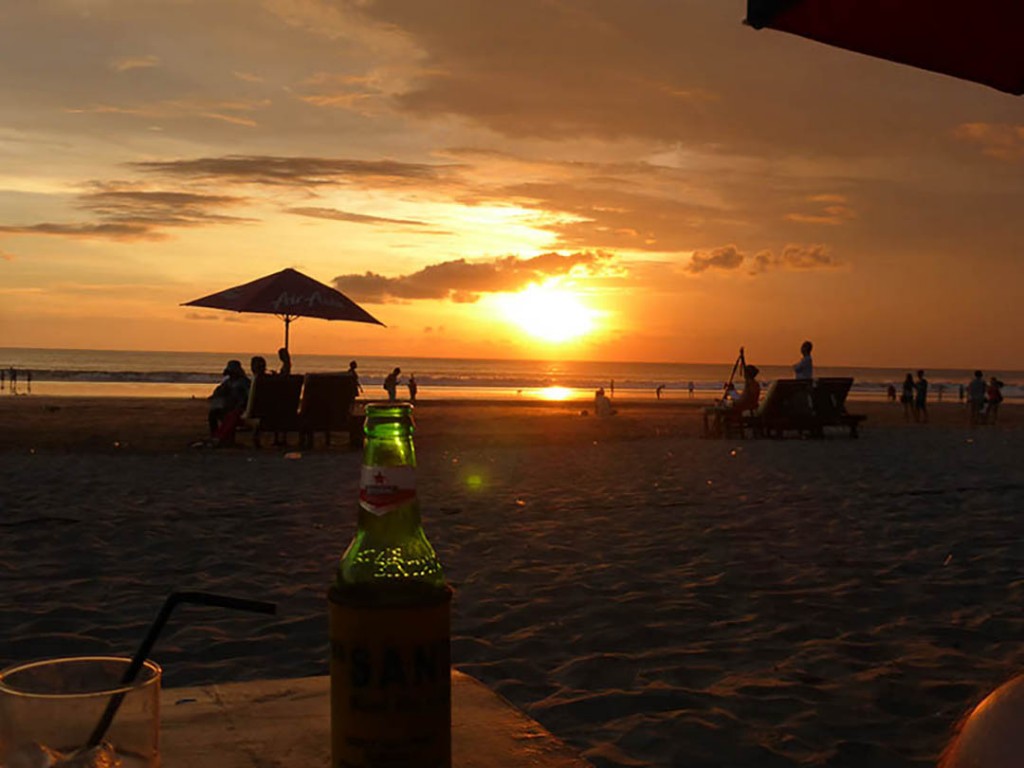 Bali Joe
Bali Joe is another favorite bar in Seminyak, and one of the few openly LGBT venues on the island. With nightly drag shows and hot go-go dancers, it is fun, fun, fun.
Address: Jl. Camplung Tanduk No.8, Seminyak
These are just some of the 10 Best Things to Do in Seminyak, Bali, and we know there are more. It is our preferred area to stay and play.